The Samples + The Tights + Dr Philgood DJ
The Marrs Bar, Worcester – Saturday 28th October 23
The Samples return to the Marrs Bar with their live album launch ."Maybe Tomorrow (Live At The Marrs Bar)" is released on Skullking, pre sale at skullkingrecords.bigcartel.com
Influenced by early UK punk bands, The Samples formed in 1978 and rocked stages from 1979 to 1986 alongside The Fall, Blitz, Vice Squad, Discharge, and other UK82 punk bands. From iconic venues like The Lyceum Ballroom to local gigs in Worcester and Malvern, they played for the thrill rather than money. After their 1980 self-released EP they signed with No Future Records, releasing "Government Downfall" and the iconic "Dead Hero EP" in 1982, which gained global recognition. Though the label's demise left them without a follow-up single and promised album release, they continued to perform at the likes of CND, Anti-Hunt, and Animal Liberation gigs.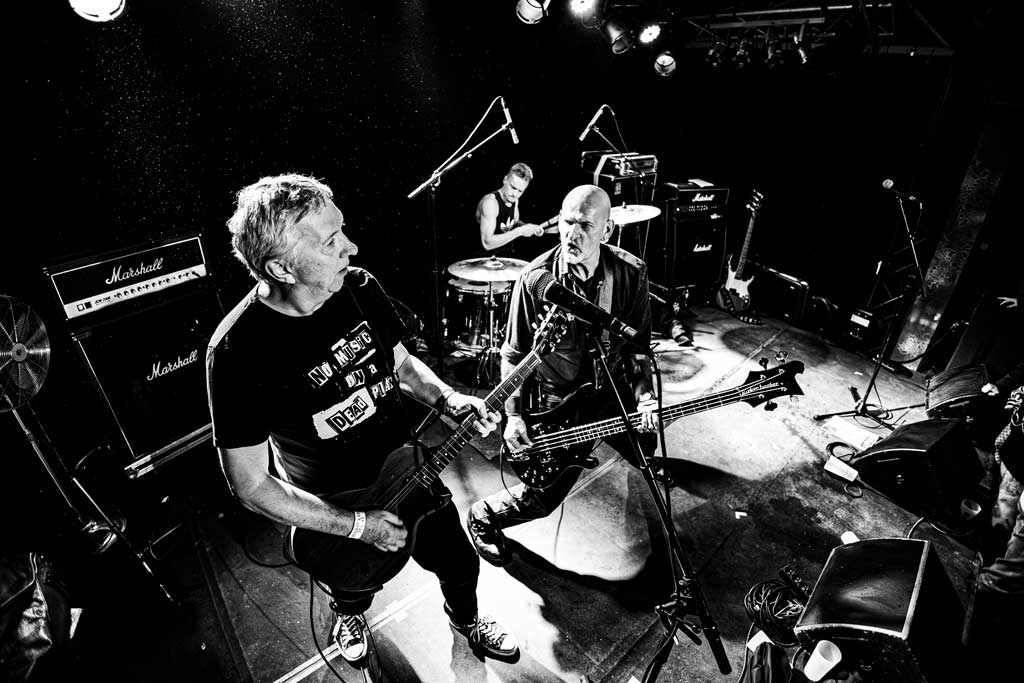 In 2019 (having never officially spilt up), The Samples announced their return, which was greeted with enthusiasm and gig offers. However, a global pandemic disrupted their plans. Then tragically, in 2021, singer Sean 'Badger' Taylor fell ill with cancer and passed away. Remaining members Paz Smith (bass) and Dave Evans (guitar), decided to carry on with Sean's blessing. So with Paz as on vocals, they returned to the stage with a tribute to Sean. in October 2021 at Worcester's Marrs Bar. Since then they have played up and down the country at gigs and festivals, home and abroad, including Rebellion The 100 Club. Looking ahead to 2024 with UK dates and more mainland European gigs too.
Dr Philgood DJ will be spinning some punk classics, while special guests are The Tights who emerged onto the punk rock scene in 1977 and became the first band to sign with Cherry Red. They released two singles. 'Bad Hearts,' which climbed to the sixth spot on the independent charts, followed by 'Howard Hughes' which reached the fourth spot. Both singles were recorded at Millstream Studios in Cheltenham, under the skilled production of John Acock.
The Tights left Worcestershire and electrified London's music scene with memorable performances at iconic venues like Dingwalls and The Marquee Club, originally located on Wardour Street. However, despite their early successes, the band eventually disbanded, although its members continued to engage in various independent projects.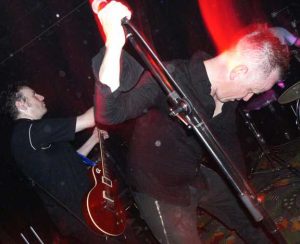 Fast forward 2004, and The Tights experienced a revival when they reunited for a gig at Drummonds in Worcester with Hodge on drums. This reunion not only rekindled their passion but also sparked renewed interest in their music. The Tights went on to record the album 'TV, WORK & BED', engineered by Garry Low at Glow Studios in Malvern and mixed by Simon Duckworth at Simon Says Studios in London. The album featured all-new material apart from previously unreleased 'No Life' and 'I Can't Sing (about what you are)'. The album was re released on Black Marmalade Records (Italy) in 2021 and then last year on Mad Butcher Records (Germany).
Find out more