Nick Cave and Warren Ellis live at Symphony Hall, Birmingham Saturday 2nd October 2021
Having never experienced Nick Cave live and attending as a complete neutral in this most beautiful of settings gave me a blank canvas to write this review. There is no support it's Cave, Ellis, French multi instrumentalist Johnny Hostile and three soulful backing singers.
Cave is otherworldly, tall slim with his raven hair covering the collar of his dark suit, Ellis is wizard like with his long hair and beard, suited for a co-ordinated look.
The sell out audience go wild as Cave walks on from stage right he waves his arms in gratitude. Suddenly I feel a connection I don't get often (I've seen thousands of acts) It's called presence and this cool dude has it by the bucket load.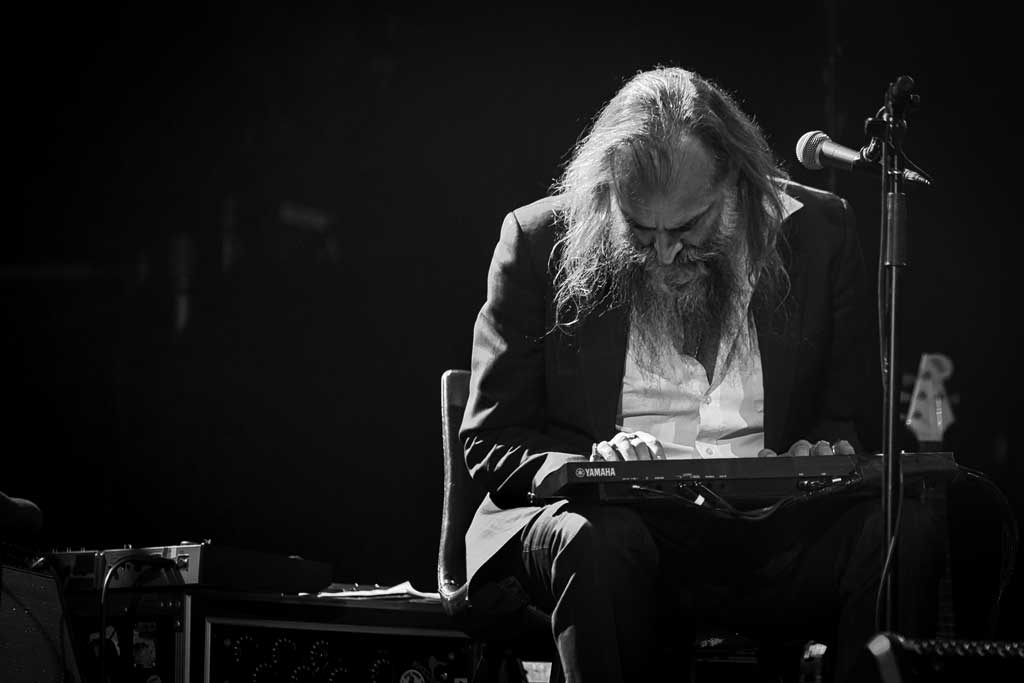 The stage is set with Ellis sitting on a chair stage left with a small keyboard on his lap and pedals at his feet. Cave has a grand piano stage right and mic set front of stage. The supporting cast are set slightly further back. The lighting has the look of simple and stylish, however throughout we are given a lighting masterclass (top work lighting team).
The Spinning Song opens proceedings and from that moment this neutral is hooked. Cave repeats "and I love you" over and over again followed by the words "Peace will come" the entire audience and musicians appear to have become one giant entity bonded by emotion.
Bright Horses gives us the pleasure of Warren's beautiful haunting voice as Cave engages with the front row backing vocals kick in as Nick slips over to the piano and the whole piece goes to another level.
Night Raid has Cave very animated as he moves around the stage. Nicks voice live reminds me of Bowie yet I feel his inner Bolan as his narrative gives me the sense of Marc's opening to his Futuristic Dragon album.
The songs continue to flow Carnage, White Elephant, Ghosteen, Lavender Fields, Waiting For You and I Need You keep this experience on the road and during White Elephant Cave had held his arms out with fists clenched that reminded me of the statue of King Kong that stood in Brum's Manzoni Gardens back in the early seventies which seems very apt for a man adopted by Brummies following his masterpiece Red Right Hand (not included in this performance) being the theme tune for Peaky Blinders.
Cave is sat at the piano as his inner Bolan comes out to play. He says Cosmic Dancer is his favorite T.Rex song. Ellis accompanies on violin as the crowd are taken on a nostalgic trip back to 1971. I've seen many covers of this song, and this version is a must.
The songs continue to flow (see photo of general setlist)
As Hand Of God begins Cave engages with the front row as this powerhouse of a song rolls whilst BV's keep lifting the level. Cave connects with a member of the audience who has made his way to the front. He teases his hand above the guys hand until eventually going full finger grip as they both chant Hand Of God (the guy looked slightly worse for wear), but Cave clearly has magic in his bones as he turned this into a piece of pure theatre that befitted his song.
The set ends with Balcony Man now this has some wonderful haunting backing vocals and people by now are dancing in the aisles.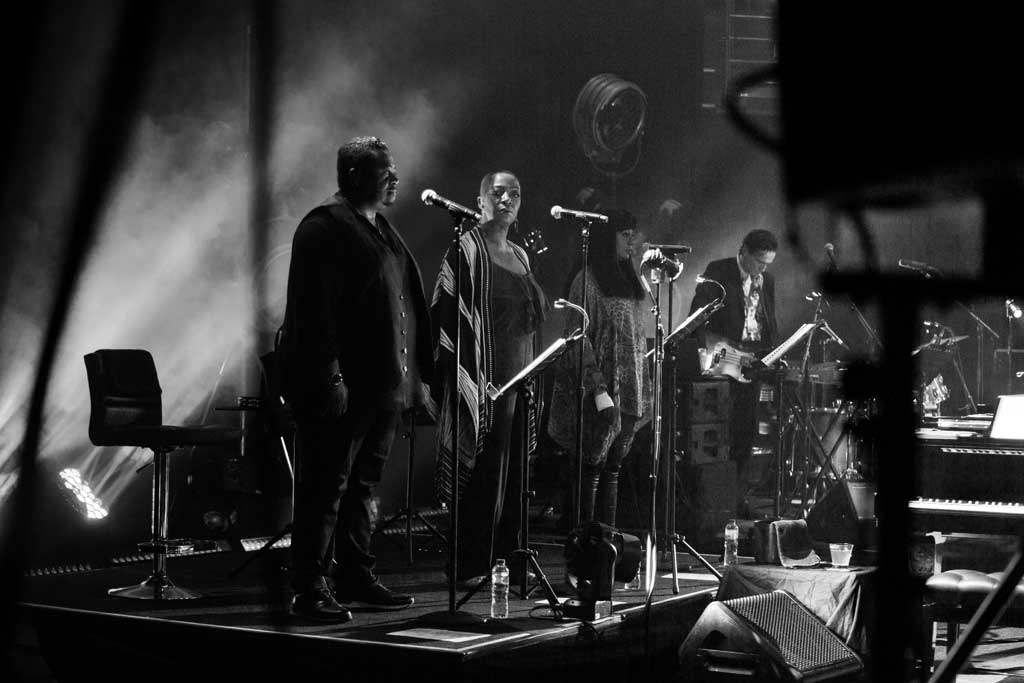 The band leave the stage to the usual chants for more and are given the obligatory return. Hollywood has a big sound with Warren going crazy on his keys and pedals as he throws himself around albeit still on his chair meanwhile Cave gets up from the piano and moves centre stage. Could that be it? Hell no as Cave returns to his piano the perform one of his older works Henry Lee, followed by Into My Arms which has the brightest white stage lights hitting Nick to great dramatic effect whilst still on piano. This has been one of the best gigs I've been to in years and leaves me wanting more as the band say their farewells and leave the stage. Some of the audience are still chanting more as others are getting ready to leave. Those chants get their reward as
the band return for a second encore Breathless has Warren the wizard now looking very Jethro Tull like on flute as he leads this song. It's not over yet as Albuquerque hits an emotional note with the words "we won't get to" having a strong sense of hurt that connects to Nick's personal tragic pain (losing one of your children is every parents greatest fear).
Ghoesteen Speaks closes the night and again the haunting words stay with me on my 2 hour drive home "I am beside you" repeats over and over. This really is the final song and closes what has been an epic night and a once in a lifetime event.
Thank you Nick, Warren and your wonderful band until we meet again.
Words and Images by Richard Shakespeare