10 local poets have had their words painted onto the city's streets as part of The Arches Worcester Festivals' Same But Different.
The short poems selected by The Arches Worcester Festivals team have been written by local poets and creative writers as part of The City Speaks project. Together they form a large-scale poetry installation on the South Quay riverside and in St Martins Quarter for people to discover until the evening on Friday 23 July.
The City Speaks project was designed to highlight the thoughts and voices of those local to Worcester, sharing their responses to three themes: hope, joy and things I've missed. The Arches Worcester Festivals team encouraged people from all over Worcestershire with a range of writing experience to submit their poems, in hopes of amplifying the work of established, early career and aspiring poets and new writers.  The large-scale installation presents a selection of the many responses received, including words by Ellie Dart (Worcestershire's Young Poet Laureate 2020) and Jessica Terry who was awarded the graduate commission for The City Speaks.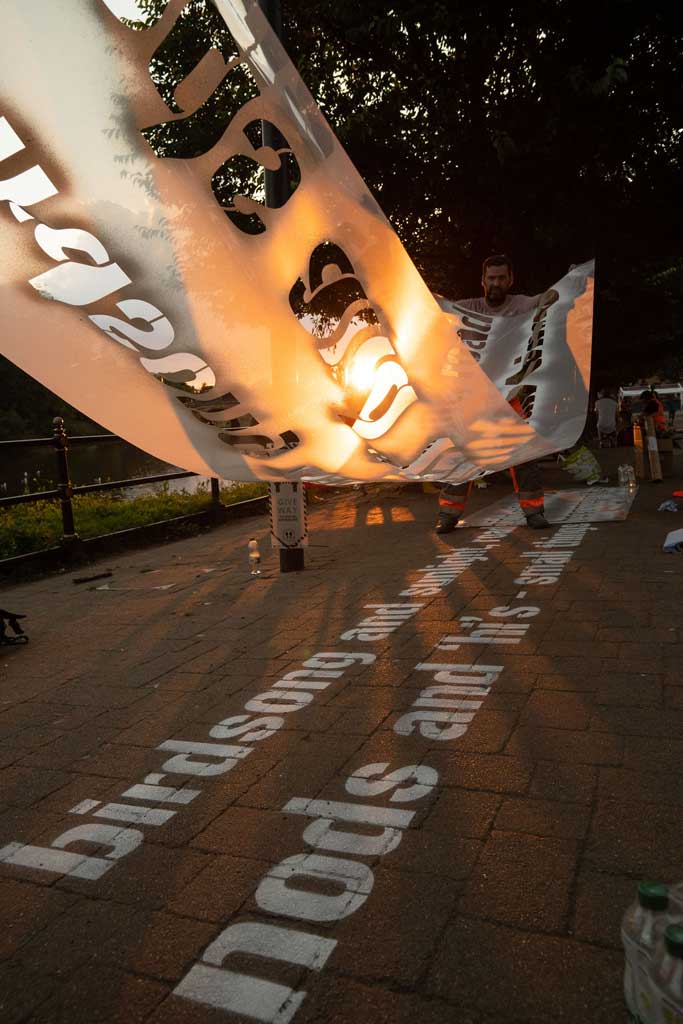 Jessica Terry, The City Speaks Graduate Commission said: "Collaborating with the Arches Worcester Festivals team on this project has given me the opportunity to take my writing to a professional and large-scale level. Contributing to fantastic and innovative projects like this is the first step in my career as a developing writer; honing my writing craft and making up for what has felt like lost time."
The City Speaks also includes written work from Leena Batchelor, the current Worcestershire Poet Laureate and Poet-in-Residence at The Commandery as well as Sarah Leavesley, Lydia Sofia, Catherine Parkinson, Neil Evans, Ali McIndoe, Sophie Ruane and Sue Johnson.
David Edmunds, Festivals Director, Severn Arts said: "Including so many local voices in The City Speaks project, bringing their words to life and sharing this with the city is what I always wanted this element of Same But Different to achieve. It was a pleasure to see their work on the fabric of the city and to see and hear people become captivated by their words."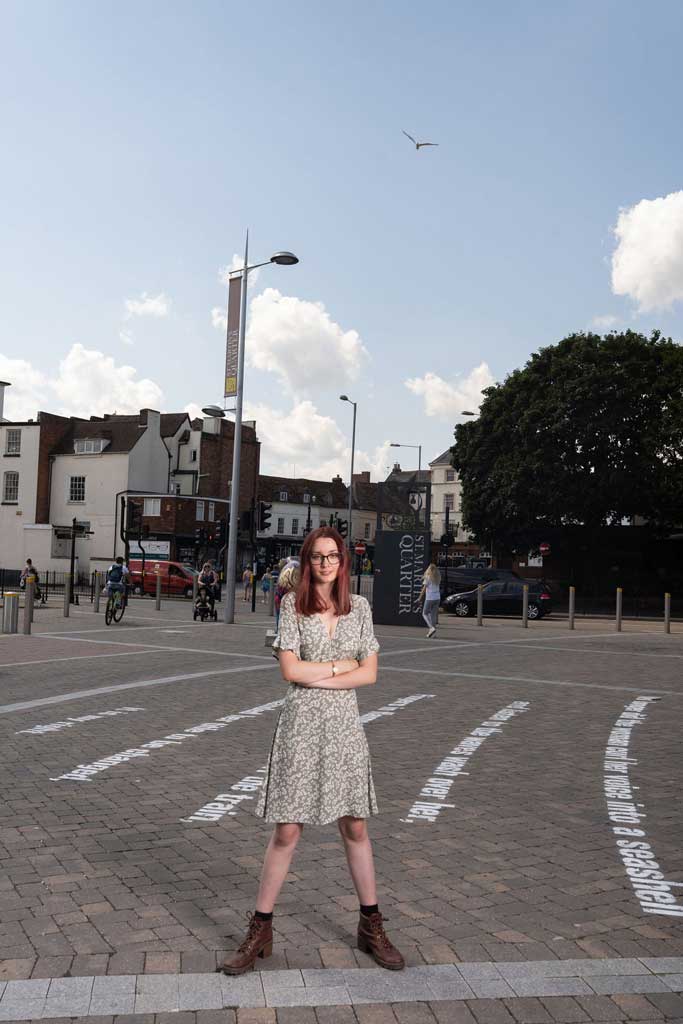 Elaine Knight, Arts Director, Severn Arts and Project Manager for The Arches Worcester project said: "The City Speaks Project was a great opportunity for poets from across the county to see their work on the pavements of Worcester for a week.  We're delighted that our Worcestershire Young Poet Laureate 2020 submitted a poem that was included alongside the work of other professional poets and poems from people who love to write for a hobby. We hope everyone finds a poem that they can engage with and that the installation perhaps even inspires them to read or write more poetry."  
To find out more about The City Speaks, listen to an audio description as well as audio recordings of each poem visit The Arches Worcester Festivals website.