The 7.A.S.E Online Music & Arts Festival is set to take place Saturday 18th and Sunday 19th April. Created by local musician Chloe Mogg and local artist Amy Crouch, the two decided to create an a hub which then extended to an online festival where musicians can show their talents through live-streaming and artists can take part in an online exhibition.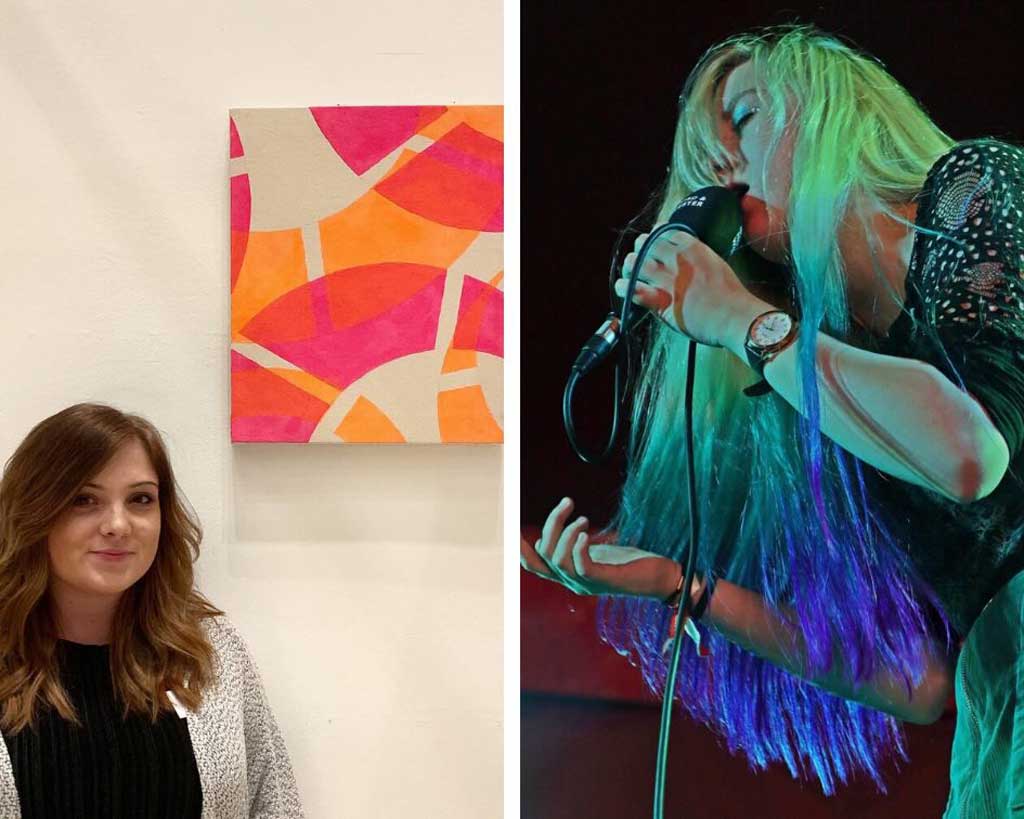 With 36 musicians performing and 26 artists taking part in the exhibition, it's set to be a creative weekend filled with inspiration. To be able to watch/listen/and interact with any of the live-streams or see the artwork in our online exhibition, please join our public group which will tell you more details – https://www.facebook.com/groups/the7artsstillexist/

We have musicians from across the country and even an artist from Los Angeles live-streaming too. Soul, pop, rock, funk, singer-songwriter vibes… whatever genre, we've got you covered.

In the art exhibition, we have painting, sculpture, embroidery, augmented reality, decoupage, performance, digital painting, illustration and more. This is the all important link to the exhibition: https://www.amycrouchart.co.uk/the-7-a-s-e-onlin…/exhibition though it is password protected until the event.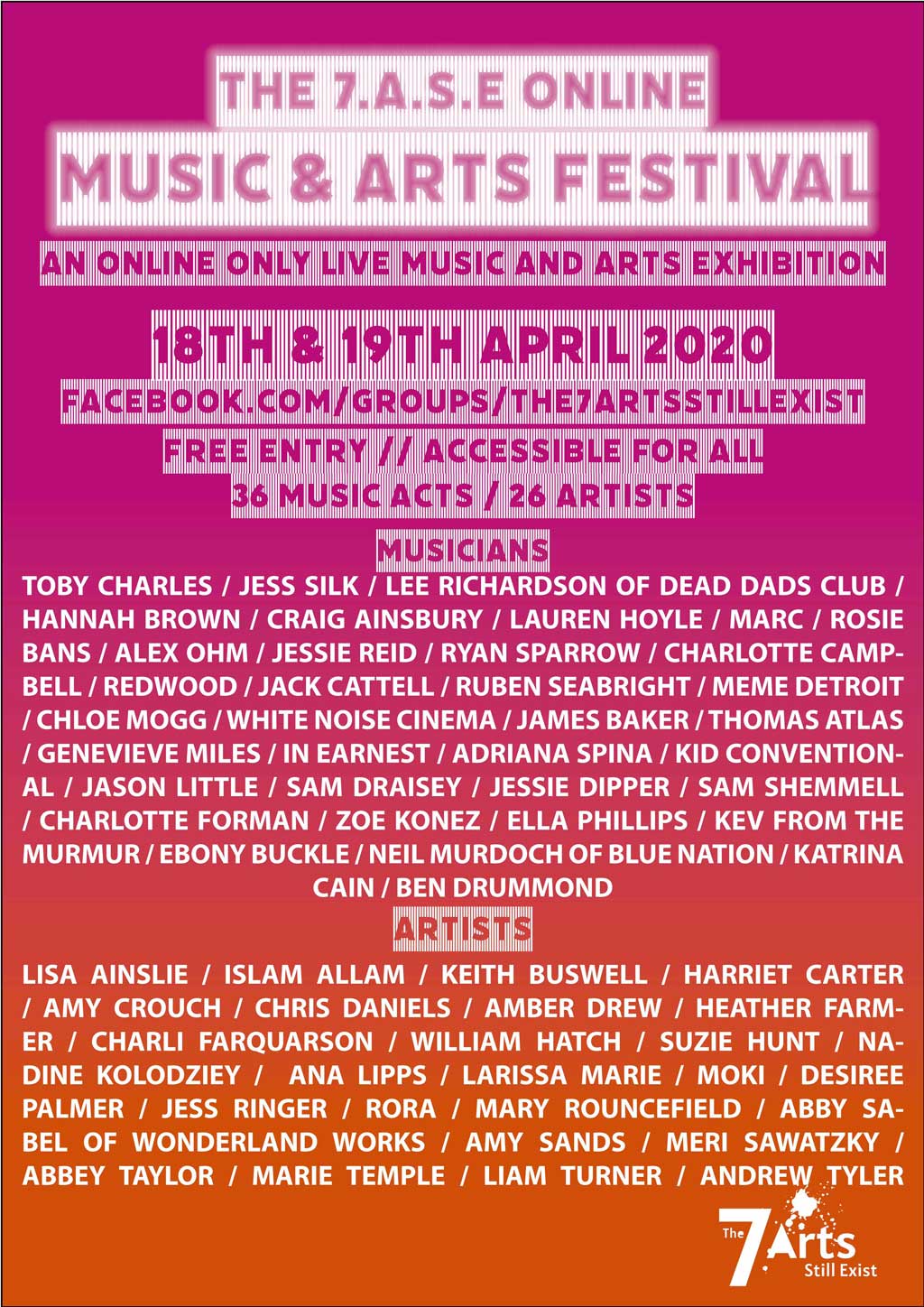 Chloe Mogg mentioned
Amy and I are so proud to showcase this line up of musicians and artists. A lot of hard work has gone into creating the event and we hope to keep finding inspiring creative individuals in the future through the group. We hope you can tune in at some point over the two days and keep supporting the creative industry.
Group: https://www.facebook.com/groups/the7artsstillexist
Event: https://www.facebook.com/events/2616013701977211
Amy Crouch stated
We take pride in the face that, unlike many galleries, we have not charged artists a fee to show their work in this exhibition, we have done this work completely voluntarily and we would love to do more with this concept in the future, with ideas brewing already. If you would like to donate towards this, then you can do so here: www.justgiving.com/crowdfunding/the-7-arts-still-exist
And finally, thank you all for being a part of this wonderful event and I really hope you enjoy all of the art and music we have to offer! We are so excited and please note, it is a bring your own booze event! '
The Line-up so far
For up to date information, and to view the live-streams please join the Facebook Group
You can donate at www.justgiving.com/crowdfunding/the-7-arts-still-exist
Saturday 18th April 2020
12pm Toby Charles
12:30pm Jess Silk
1pm Lee from Dead Dads Club & The Dylan Marshall Project
1:30pm Hannah Brown
2pm Craig Ainsbury
2:30pm Lauren Hoyle Music
3pm Frontman Marc Bradley of M A R C
3:30pm Rosie Bans
4pm Alex Ohm
4:30pm Jessie Reid
5pm Ryan Sparrow
5:30pm Charlotte Campbell
6pm Redwood – UK
6:30pm Jack Cattell
7pm Ruben Seabright
7:30pm MeMe Detroit
8pm Chloe Mogg
8:30pm Ben of White Noise Cinema / Savestate
9pm James Baker
9:30pm Thomas Atlas
Sunday 19th April 2020
12pm Genevieve Miles
12:30pm In Earnest
1pm Adriana Spina
1:30pm Kid Conventional
2pm Jason Little of The Geckos
2:30pm Sam Draisey
3pm Jessie Dipper
3:30pm Avfc Shemmell
4pm Charlotte Forman
4:30pm Zoe Konez
5pm Ella Phillips
5:30pm Kevin Donaldson (The Murmur)
6pm Ebony Buckle
6:30pm Neil Murdoch of Blue Nation
7pm Katrina Cain
7:30pm Ben Drummond