Marr's Bar 13 March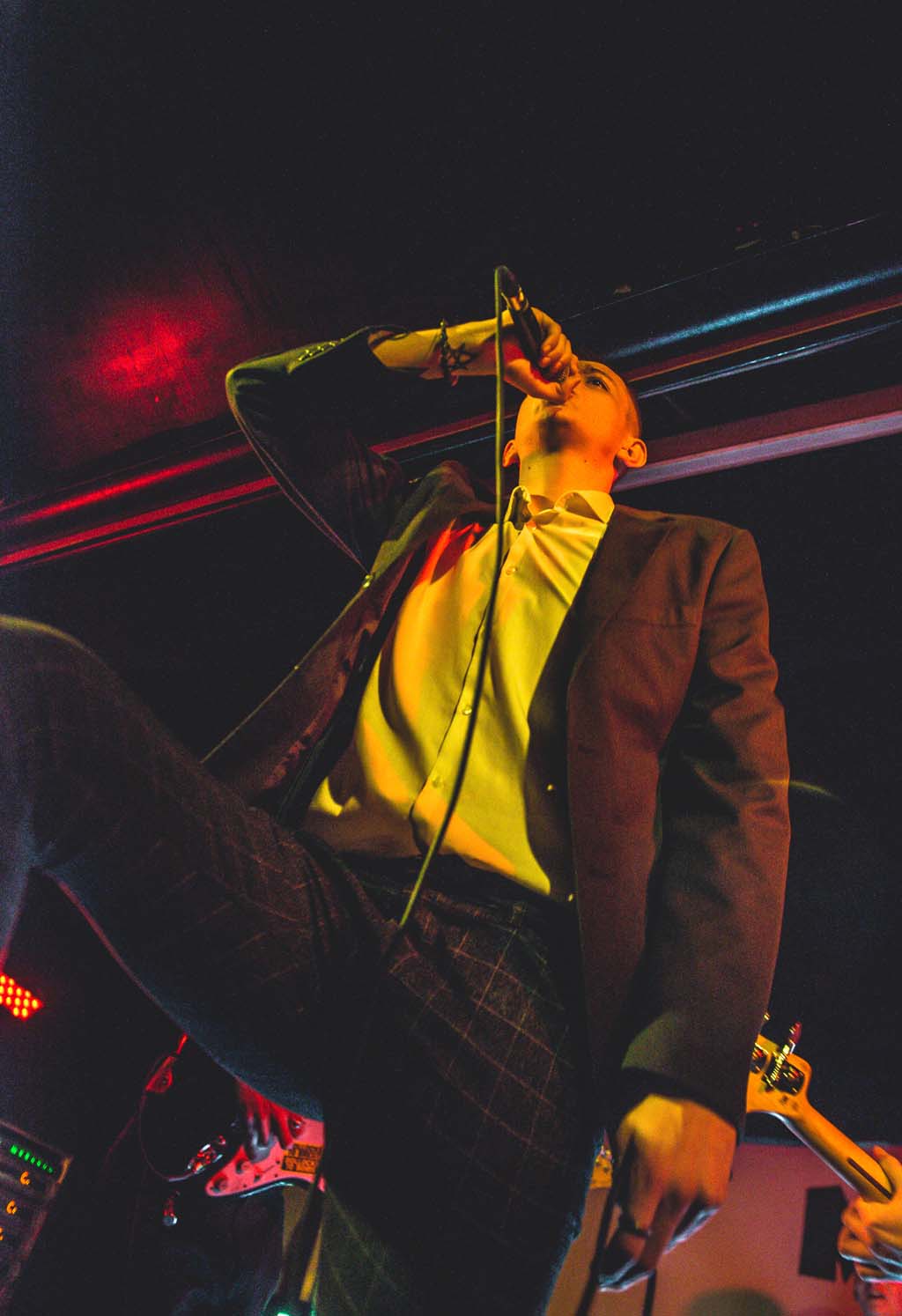 Worcester punk/new wave band The Earnest Spears celebrated their first birthday in March, with a packed show featuring 4 great live acts and all the beer and the home made cakes you could wish for – is there any better way to celebrate your first birthday?
Kicking off the night were SedatedSociety, an up and coming Worcestershire band who effortlessly blend a mix of stoner rock, blues, grunge and R&B with an impressive stage presence.
Next to the stage Midlands 3 piece Echo Gecco really get the crowd going, with their unique sound making every live show different and full of fun and character. BBC Introducing's Andrew Marston has called the band "one of the best live acts I have ever seen."
Flares follow suit – a young Birmingham 4 piece, recently nominated for 2 Birmingham Music Awards, playing in Worcester for the first time tonight. They show they are a promising new band who use their range of music abilities to swap set up mid set, allowing the band's full potential and music talents to shine.
The Earnest Spears have already made a name for themselves across Worcester and Birmingham, having played sold out shows in both cities. It only seems fitting that they throw the mother of all birthday parties to celebrate the success they've seen in their first year of making music together. Having amped up their stage presence with the addition of an old television displaying the band's name brighty in the corner and a luminous drum cover displaying the bands logo, the lads take to the stage full of energy, ready to show everyone how hard they've been working over the past year. Taking full advantage of a packed crowd readily awaiting them front and centre, they start their set with one of their own songs, from their 2019 EP Sincere and Intense Conviction, and the crowd erupt. A sea of bobbing heads releasing some much needed energy and stress amongst such uncertain times. Using a mix of their own songs, some new songs that are yet to be released and classic, well loved covers, the band keep the energy at a maximum throughout their set. Reaching its peak during one of the their most well known songs, They Live We Sleep, which takes a hard hitting look at today's political climate. Owen Davies triumphantly dives head first into the crowd – a moment most front men dream of. The band have more than proven that they mean business with tonight's show, and the success they've achieved in their first 365 days as a band, The Earnest Spears are here to stay and we should all be excited about what's next.
By Lottie Burgess
Photos Jack Thorpe
Find out more
The Earnest Spears
https://www.facebook.com/theearnestspears/
Flares
https://www.facebook.com/flaresband/
Echo Gecco
https://www.facebook.com/echogecco/
Sedated Society
https://www.facebook.com/SedateddSocietyy/
Uncover
https://www.facebook.com/UNCOVERNIGHT/
https://www.uncover-music.co.uk/