… And the winner of The UK Blues Acoustic Act of the Year Award goes to … Trevor Babajack Steger!
Last month Trevor was surprised to hear his name called out at the UK Blues Federation Award Ceremony last month. The evening was held at the prestigious, sold out Bush Hall in London where he was humbled to have personal recognition from the Federation after playing with his band 'Babajack' for so many years and solo for the past six.
Trevor said I feel like the underdog in this category as there are some great Acoustic players on the Blues scene worthy to receive this award, I'm thankful and grateful that this is my year..
Trevor has always been a hard working musician, a thrilling performer (and woodworker, making most of his own guitars).
His style of slide guitar, harp playing and song writing has earnt him not only the UK Acoustic Act of the Year 2023in the UK Blues Awards but nominations for Best Harmonica player, Blues & Roots Radio Best Album Award and air-play on Radio 2 and 6.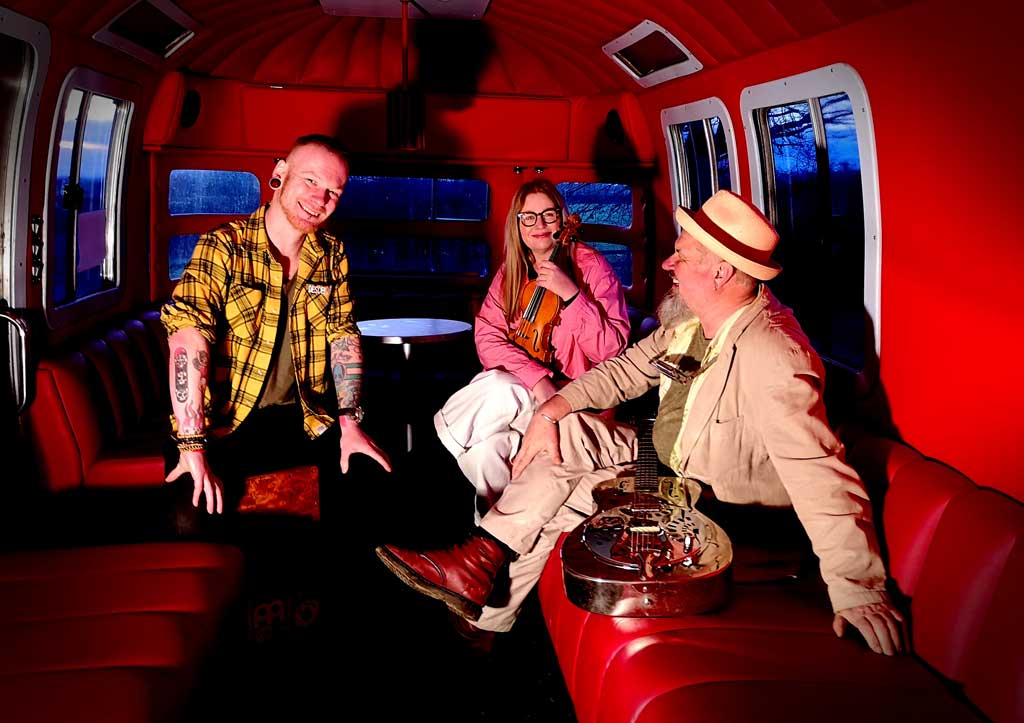 His music is influenced by his acquired passion for early rural Blues, mixed with the sounds of rhythmic African roots, in what can only be described as his own genre of original and seemingly improvised music, that makes him a thrilling and unique artist. 
Trevor has now teamed up with two extraordinary musicians, Jo Chambers, who plays a deliciously soaring violin and the rhythmic driving force of Jesse Benns on cajon. His latest album 'Not Fat To Go', topped the IBBA Charts and Album of the Month, features the Trevor Babajack Trio.