Dear readers, performers, artists, advertisers, contributors, supporters and anyone working in arts or entertainment.
We did not want for issue 101 of SLAP Mag to be entered in to 'room 101'... But with the current situation regarding Coronavirus (Covid-19) that we all find ourselves in, we are aware that producing a print edition of SLAP mag for April 2020 is not viable. Our distribution points are mostly public spaces where people gather, the current advice by the government is to avoid these (without, by the way, any support for those industries, or those who support them).
It would be unfair on our advertisers, many of which are stockists of SLAP Mag, it wouldn't be fair on our delivers to distribute them, and that's if there's anyone around to pick up a copy to read. The likelihood is, judging by our inbox this morning, many venues, pubs and theatres will be forced to close without any of the protections of an enforced closure scenario.
We hope you and your loved ones are not too badly affected either by the virus or by the long term consequences of.
Best regards
Isolate-Ed x
Worcester City FC Fans Come Together To Write 'CityPunk' Protest Song to Help Save the Club
Note: this article was last updated 31st January 2018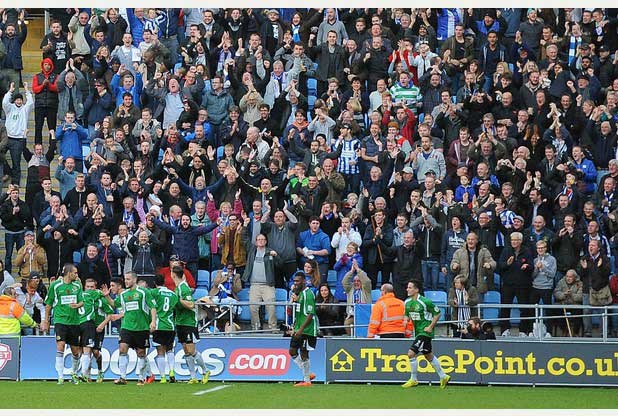 Worcester City FC Supporters' Trust members came together to write, record and release 'CityPunk' after becoming increasingly frustrated about the lack of support from certain politicians on Worcester City council to get the club playing back in the city after losing their home ground at St George's lane in 2013
The song, based on Ewan MacColl's "Dirty Old Town", was adapted to the cause after a few beers, following the last minute abandonment of a "home" fixture on Saturday 6th February 2016.
'CityPunk' is available to stream and download through Band Camp, with proceeds going towards the Trust efforts to build a new home for the City at Perdiswell in Worcester: https://citypunk.bandcamp.com/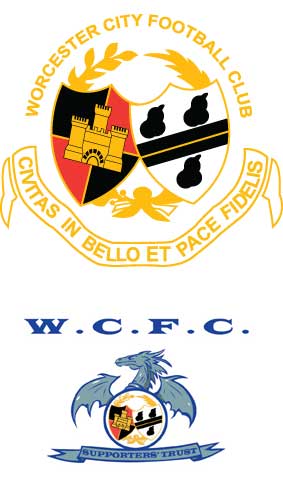 The club, having been in exile since 2013, had been playing their home games at Kidderminster Harriers' Aggborough Stadium, 14 miles from Worcester. They currently ground share with Bromsgrove Sporting.
Worcester City Supporters' Trust, an organisation set up by a group of extremely dedicated fans, have been working tirelessly for the last 5 years, on a plan to help the club to return to the city. Thousands of pounds and hundreds of hours have been spent on a detailed planning application for a 4,419 capacity community stadium at Perdiswell, Worcester- since November 2016 this has been an initiative driven solely by the Trust when the club withdrew its support. This application was rejected at the 2017 planning committee meeting by Conservative members despite being recommended to approve by the head of planning. We are currently appealing this decision.
However, funds that come in via Band Camp for the song are being used to support the appeal so keep downloading!
'CityPunk' is available to download now.
http://www.crowdfunder.co.uk/worcester-city-fc-banner-fund​
https://worcestercityfcst.co.uk/
We are proud to support the following