A not-for-profit organisation working to support the interests of the county's Chinese community is the latest sponsor to join a city art trail this summer.
Worcestershire Chinese Association is to sponsor a large and small elephant sculpture as part of Worcester's Big Parade and will use the platform to promote Chinese culture and help bridge gaps in language and understanding between the Chinese and other local communities.
A Wild in Art event being brought to Worcester by St Richard's Hospice, the city-wide art trail will help raise funds for patients affected by serious progressive illnesses and their loved ones. The project builds on the hugely successful Worcester Stands Tall giraffe trail in 2018, which saw giraffe sculptures displayed across the city before raising £210,000 for St Richard's at auction.
The Association's sponsorship of an elephant calf means that students from Christopher Whitehead Language College & Sixth Form will get to take part in the art event, designing and decorating a baby elephant before their masterpiece goes on display in Worcester.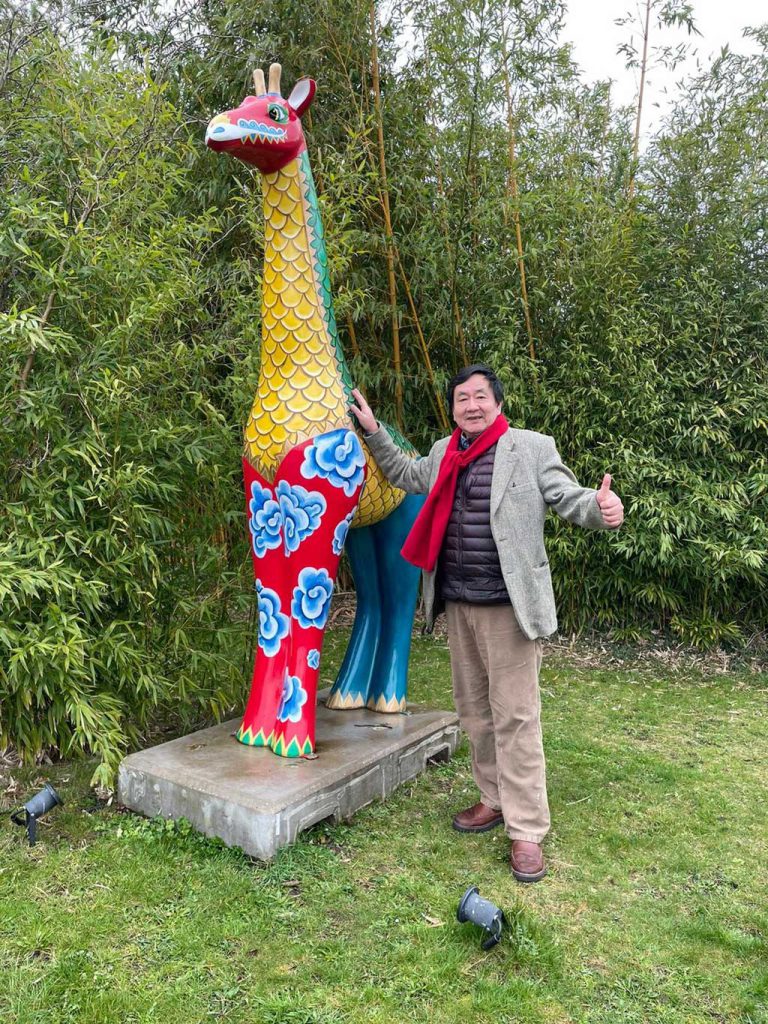 Frankie Tsang, Chairman of Worcestershire Chinese Association, said: "Having been involved in the giraffe trail in 2018 and seeing first-hand how it brought our diverse city together, I'm really delighted that our organisation is playing a part.
"We're also very proud sponsors of a small elephant which means that young people from the city can experience this very special community event too."
Speaking about the part they will play in the parade, Tonia Jones, Head of Art at Christopher Whitehead Language College & Sixth Form, said: "We're absolutely over the moon to have benefitted from a sponsored elephant calf which allows our students to experience designing, painting and displaying their very own work of art for thousands to see across the city.
"We'd like to say thank you to the Worcestershire Chinese Association and all the other kind sponsors for enabling schools like us to play a part this summer."
Sara Matthews, Business Development Manager for St Richard's Hospice, said: "We're really delighted to welcome Worcestershire Chinese Association to the parade.
"As an event that's all about reconnecting the city and its communities, we very much hope the parade will bring people of all ages and cultures together this summer."
While all elephant calves have now been adopted by local schools and community groups, a few large elephant sponsorships remain. To get involved call 01905 763963 and ask for Sara Matthews, email smatthews@strichards.org.uk or visit https://worcestersbigparade.co.uk/get-involved/  
You can follow Worcester's Big Parade at www.facebook.com/WorcestersBigParade  www.twitter.com/WorcsBigParade  and www.Instagram.com/WorcsBigParade
Worcester's Big Parade is supported by partners Crowngate, Worcester City Council, Worcester Business Improvement District (BID), the Worcester News and BBC Hereford & Worcester.
To find out more, visit www.worcestersbigparade.co.uk