SLAP Magazine
SLAP Magazine is a free printed and on-line magazine distributed throughout Worcestershire, Herefordshire, Gloucestershire and Warwickshire.
SLAP Magazine supports Local Arts & Performers by giving them a platform to raise their awareness in the local region.
Latest Issue Number 100 (March 2020)
The March 2020 issue of SLAP Magazine is now available, read the magazine now.
Gig listings
You can view the latest gigs on our event guide.
Add your gig / event listings
If you wish to add your listing to SLAP Magazine please add them using our on-line form, thanks.
Contribute to SLAP Magazine
Find out more information about how to contribute to SLAP Magazine.
Advertise in SLAP Magazine
If you wish to place an advert in SLAP Magazine you can find out more information.
Subscriptions for SLAP Magazine deliveries
Would you like to recieve a copy of SLAP magazine delivered to your door every month? We now offer subscriptions allowing you to subscribe for one year. Each year consits of 11 printed copies, with a double issue for December / January..
When you subscribe your subscription will start with the current issue, and will be delivered by Royal Mail.
To purchase a years subscription for £40 to have SLAP Magazine delivered to your UK address please pay with PayPal below.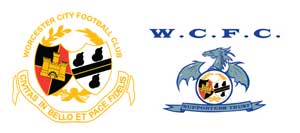 SLAP Magazine is proud to support Worcester City FC bid to obtain a new stadium based in Worcester. Find out how you can support this cause.