What is Power-Up Promotions?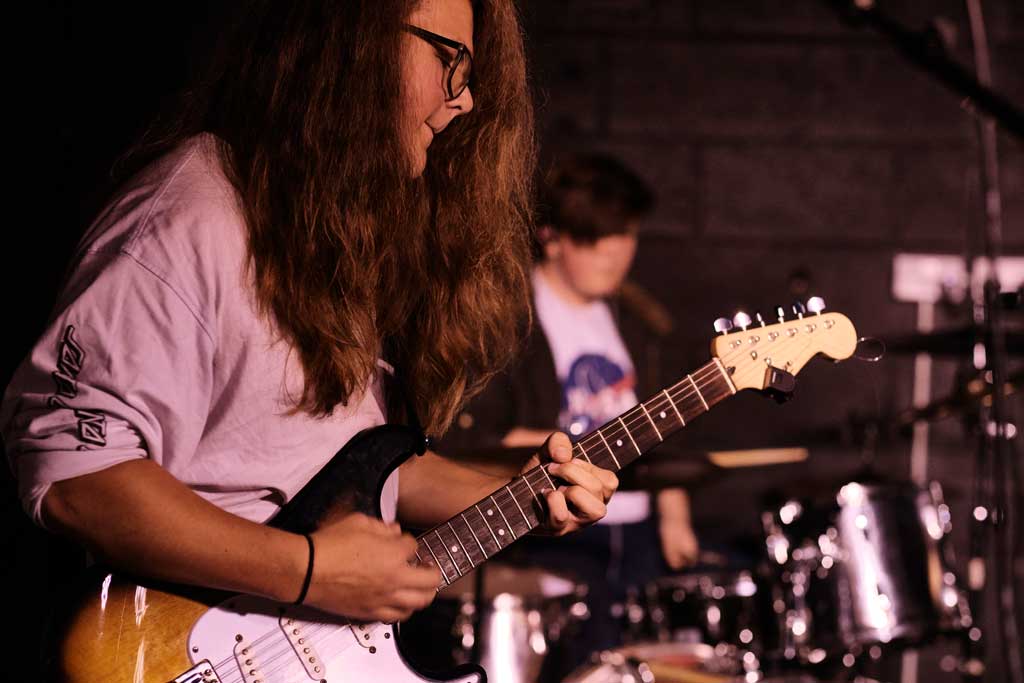 Power-Up Promotions (Power-Up), established in 2019, is a Herefordshire based music promotions company. Created to address the missing link between young local bands, audience members, and live music supporting venues. Challenges faced by local musicians and audience members include finding and reaching live music. In recent years, Hereford has seen a decline in live music venues willing to host nights for up-and-coming bands. When The Booth Hall (East St. Hereford) opened, the prospects were very promising, hosting similar locally supported music nights. Unfortunately, The Booth Hall was short lived and Hereford's music scene diminished as a result of its closure. Luckily in collaboration withThe Left Bank, Speakeasy (Bridge St, Hereford) and local performing musicians, Power-Up Promotions was born!
Since the pandemic The Power-Up team has been housed at Hereford College of Arts and is being organised and run by BA Creative Sound and Music Students as part of their Music Promotion and Events Management modules. The nights are run once a month at Hereford's own underground Speakeasy music venue.
Power-Up and the Local Music Scene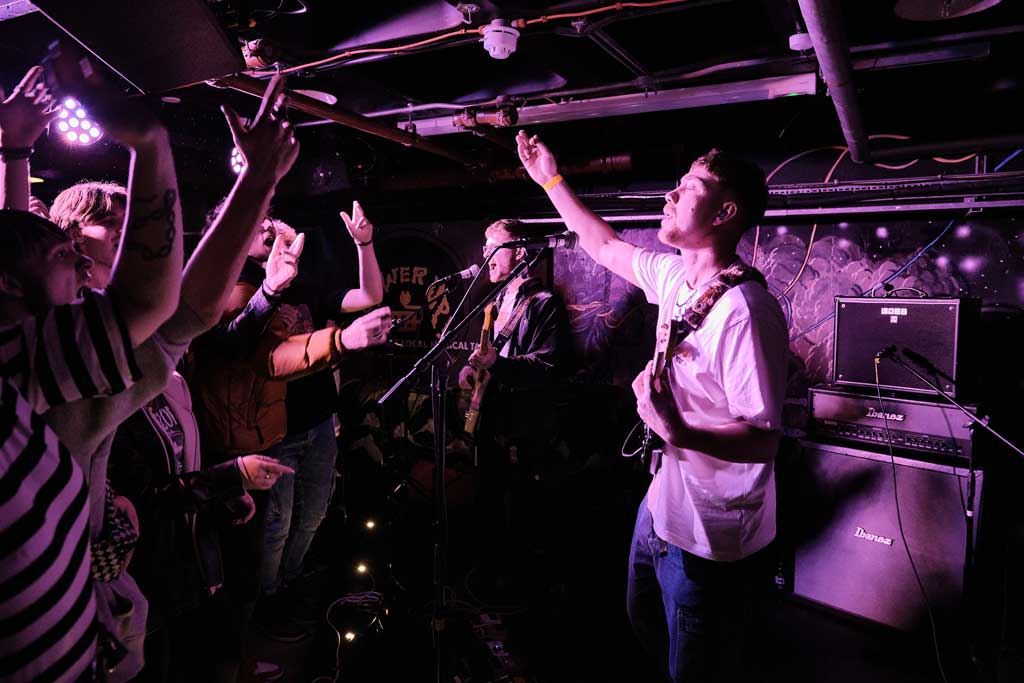 With close connections to Hereford College of Arts and the other college, campuses. Power-Up have hosted many current and ex-student bands/artists as part of their nights as well as other more establish acts from around Herefordshire and the UK. Bands from Bristol, London, Falmouth, Leeds and Liverpool have all made their way to play at these nights.
Our goal is to support and inject life into Hereford's music scene with the intention for it to flourish and become an essential part of the communities' culture. When established, we wanted to see the return of 16+ music nights in Hereford.
The Jailhouse, Hereford, renamed The Venue (Gaol St. Hereford), and The Herdsman (Widemash St. Hereford) dominated the student music and local music scene. Started in 2005 by Brendan Stephens, under the name of 'Never Mind the Bullocks' (NMTBullocks), 16+ music nights were hosted giving the opportunity for young local bands to play and support large touring headline acts. In 2014 Hereford saw the end of this crucial component that underpinned youth culture and the music scene.
Power-Up 16+ Music Nights
The nights are held at Left Bank's Speakeasy venue on the last Thursday of the month, showcasing three different artists/bands. Doors open at 7:30pm, with the first artist starting at 8:00pm. The nights are often accompanied with our house DJ, Paul Higgins spinning his eclectic mix of vinyl. The nights are often well attended with a great mix of 16+ and 18+ attendees supporting the scene.
With these nights and the name growing in popularity it is fantastic to see that the love for fresh local music hasn't gone a miss especially in the current climate. Hereford, known for farmlands and stunning river, sure has its own fair share of local music talent with keen attendees to accompany it.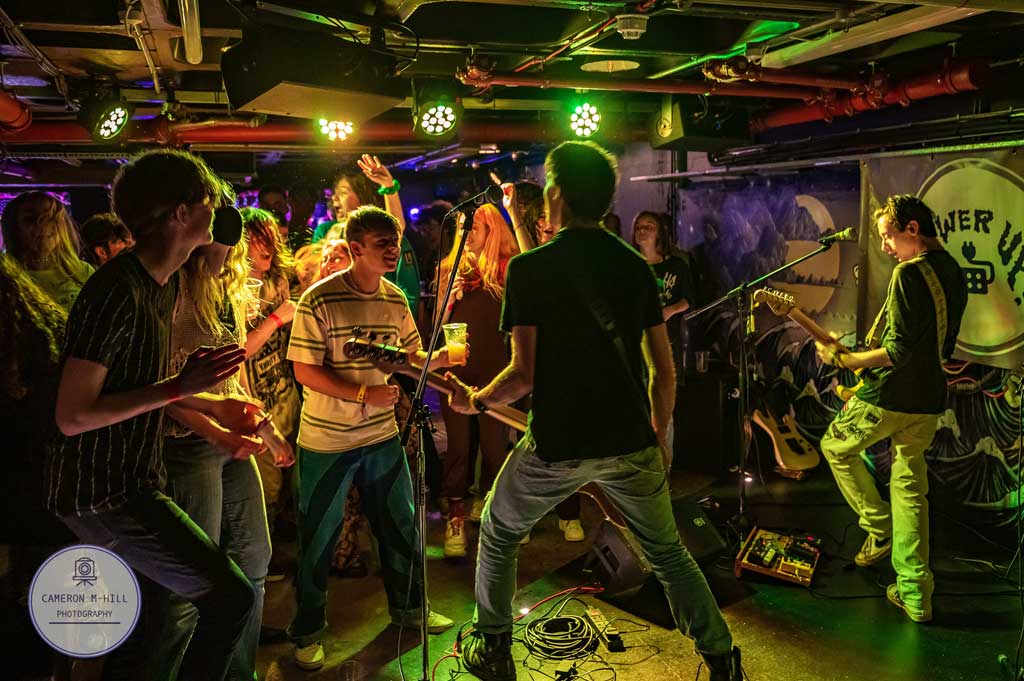 If you would like to play or attend a Power-Up Promotions music nights, please follow our socials @Poweruppromotions on Instagram and Facebook or drop us an email for with more information on promotions.powerup@gmail.com