The Ultra Violets, Skewwhiff and Sunday Afternoon @ Drummonds, Worcester 15th October 2023
Frantic discussions between the valiant Sunday Afternoon took place early on – "If we could just have a normal gig!" – as their erstwhile bass player was AWOL. However, a gritty determination manifested itself. The Singer picked up the bass, the drummer proved he could rock and…roll, the guitarist rose to the challenge and the band won a few more admirers. Granted this was no relaxing Sabbath for the Sunday Afternoon; though tenacity and enthusiasm will carry you through. As Woody Allan stated famously -"80% of success is just turning up!"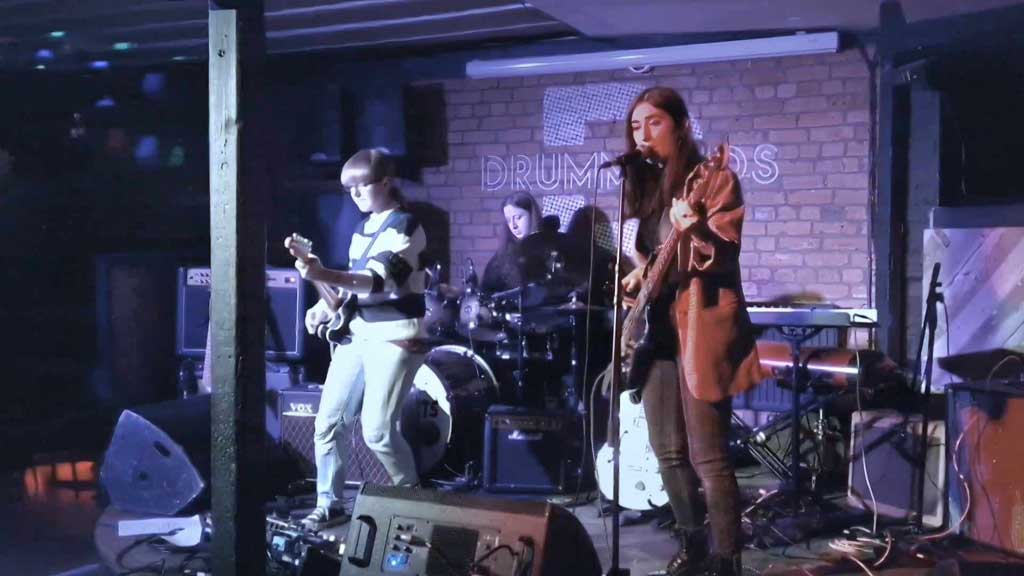 Local veterans of the gig-scene Skewwhiff turned-up, surveyed the scene and we witnessed a quicker turnaround than Liz Truss's tenure as PM.
A blasé Skewwhiff were on home turf and it showed. The banter between the band and the audience hinted at an assurance of belief; they did not have to prove anything to anyone. With a nonchalant confidence the band, in a noticeable relaxed mood, ensured their set unfolded with a seamless progression. The infectious "1942" might not have inspired dancing on this occasion. "Onwards and upwards" stood out as the track with the sentiment of the evening captured in the title. Skewwhiff were consciously "straight as a die" on the night.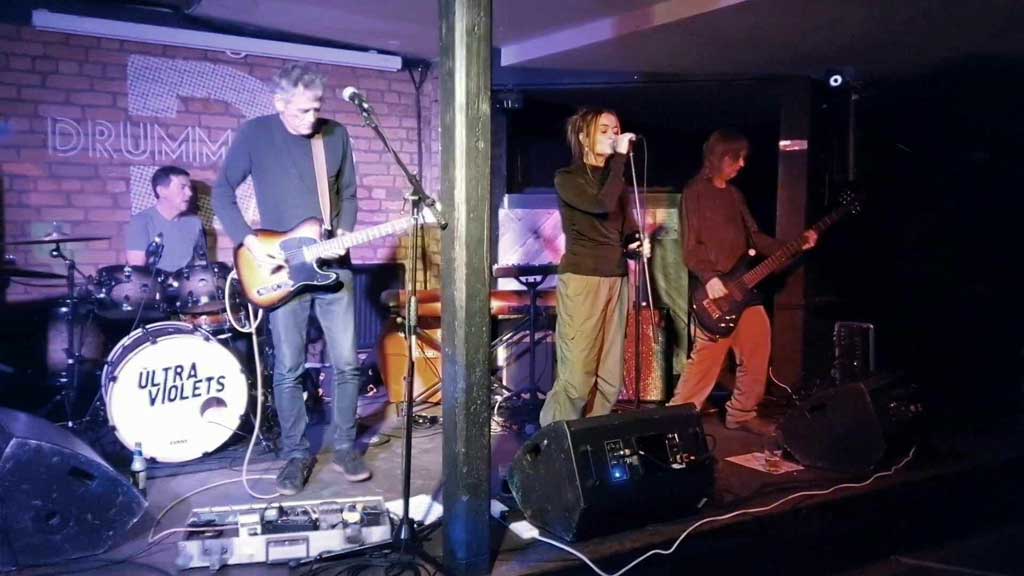 The Ultra Violets found themselves in front of the stage lights at the top of the night. Regardless of their inner thoughts the band took to the stage as if performing in front of a stadium audience. This is professionalism for the ill-informed. The impressive instrumental segue introduced the band…
With originality and élan the band musically introduced the uninitiated to their oeuvre. The vocalist and main man – Perran Nicholls – sang as if their reputation depended on the performance. Stand out tracks "Sex," "Pop" and "I want it all" allowed for an oral Grazing Board on which to pick and choose.
Our Ultra Violets clearly love choosing from the dressing-up box. Having not witnessed such a visually interesting band for a while, it was heart-warming to see a band dress like their performative alter-egos. The keyboard player (Stuart Morrell), when he wasn't flashing his life-affirming smile, really embraced the opportunity to wear his hat of choice.
The hard won and rehearsed stage craft informed that the band have learnt from their journey to date. The James Brown-esque stage drops and the collective front-line defined their sense of purpose.
Sensibly, toilets in pre-determined locales are fitted with ultra violet lights so heroin users can't inject because they can't locate a vein. Purposely, the Ultra Violets injected enthusiasm, tenacity ad more than a little musicality into their 9 song set. As for the tasselled jacket, well, I have not seen one for years, however, I have a great sense we will be seeing a lot more of the Ultra Violets in the spotlight.
By: The Swilgate Scuttler
Find out more