Hendrix in Worcester is the latest artwork to be installed on the Worcester Plinth, which sits on the riverside in the heart of the city. The vibrant Jimi Hendrix portrait was created by London-based artist Iona Rowland and pays homage to the guitarist's gig at the Worcester Gaumont on 2nd April 1967. It will be illuminated at a launch event on 27th November – what would have been Jimi's 80th birthday.
Commissioned by The Worcester Plinth team and funded by The Elmley Foundation, the monumental 4 metre wide artwork is a composite of screenprints and painterly marks, hand-rendered on canvas and then reproduced aluminum. It builds on Iona's Hendrix in London mural –  commissioned in 2021 by the Handel and Hendrix Museum for the facade of Jimi's former Mayfair home, which he shared with his girlfriend Kathy Etchingham.
"When I created the mural for the Handel and Hendrix Museum, I had the opportunity to speak to Kathy and learn all about Jimi's time and experiences in the UK. The Worcester Plinth project has given me the opportunity to delve even further into this and explore the significance of Hendrix's live performances – specifically his gig at the Worcester Gaumont. It's such a historic venue and so many incredible acts have played there from The Beatles, The Rolling Stones and David Bowie. The artwork will be a tribute to Jimi, and to the venue, and I hope for some it will evoke a sense of nostalgia." – Iona Rowland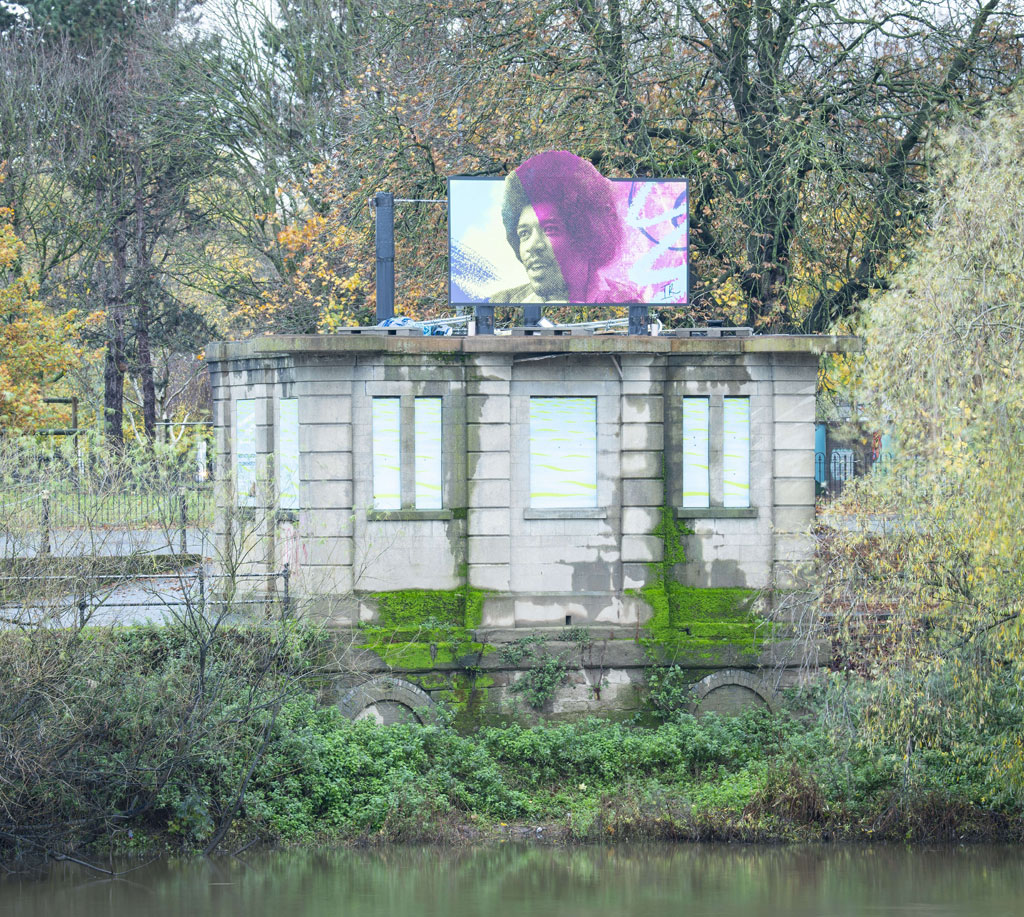 Visible from all key sites in Worcester, from the cathedral to the viaduct, the artist hopes the installation will stop people in their tracks and ignite cross-generational conversations around music and culture.
"We are really pleased to be able to commission this new work from Iona and to celebrate Jimi Hendrix and his performance in Worcester," said Oliver Carpenter of the Worcester Plinth team. "Big, bold and colourful this is our third piece on The Worcester Plinth as we continue to transform the building from dereliction into a major and ever changing city centre art location."
Hendrix in Worcester will be on display until January 2023 at The Worcester Plinth on Hylton Road.