We live in dark times, live music has become something of a distant memory, socialisation frowned upon and a bat stole our summer, but since the early nineties there's been a band, that never fail to lift the gloom. In the early days of this pandemic, ska punk survivalists Spunge offered a free warehouse stream that literally had me dancing round the living room to the surprise of the neighbours and now whilst we're locked in our own individual prisons, our local heroes drop a brand new single that may just see us through the next couple of months.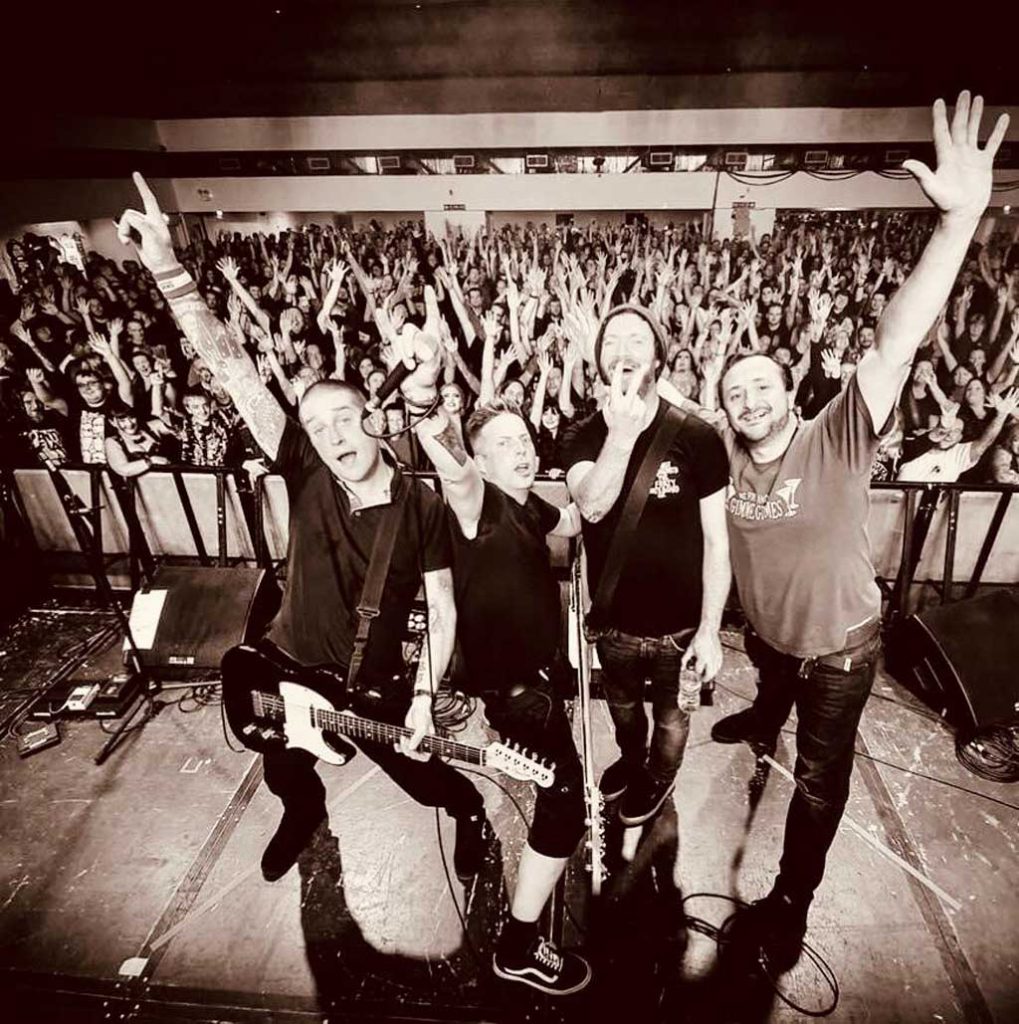 Just Sayings opens with the sound of a needle hitting the vinyl and that warm crackle and hiss that all good record collectors know so well, before the choppy elastic twang of Des Robins six string kicks proceedings off with an instantly infectious riff. A deep hum from Chris Murphy's bass rings out signalling the off, prior to the clatter of Jem King drums. Alex Copeland soon snatches up the mic and delivers a mix and match montage of well known sayings, twisting them into an addictive flow before the rest of the band add whooping group harmonies for a humungous choral hook. Throw in a skanking break and a flurry of metallic riffs, before a final frenzied dash for the line brings yet another Spunge classic to a close.
Originally the band planned a live stream launch for the single (with an actual crowd too), but due to restrictions and overwhelming demand this has now been pushed back until January. Until then, I highly recommend you wrap your ears around Just Sayings (and the entire Spunge back catalogue for that matter… It's the vaccine to the mundane we all so desperately need right now!!
By: Will Munn
Find out more