Worcester Paint Festival is offering up some lead in events over the autumn, as teasers for the main event which will launch in September 2021.
WPF started things moving at the weekend with a mural created on the hoardings at the top of Lowesmoor in the city centre, by local artists Marko and PHE giving a vibrant facelift to the area.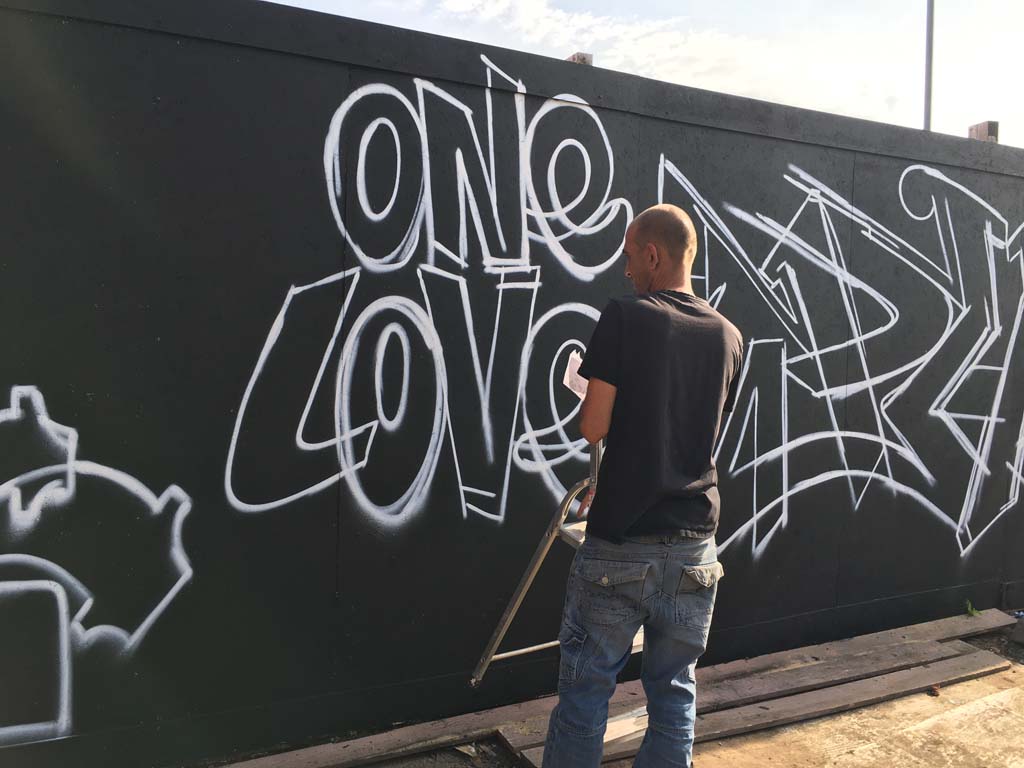 Marko Antonio has been painting traditional graffiti art for over three decades. He has been fortunate to travel all over the world expressing himself through his art. His style encompasses a funky take on the traditional New York mechanical wildstyle letterforms and connections, showing his commitment to the art form to this day.
Since the 1980's Phever (PHE) has been a practicing graffiti artist, featuring a traditional New York wildstyle. Firstly inspired by the infamous TWP (The Worcester Posse), later shifting to inspiration from the NYC style masters, PHE's work often includes original vivid character formats. He remains dedicated to creating beautiful 'burners'.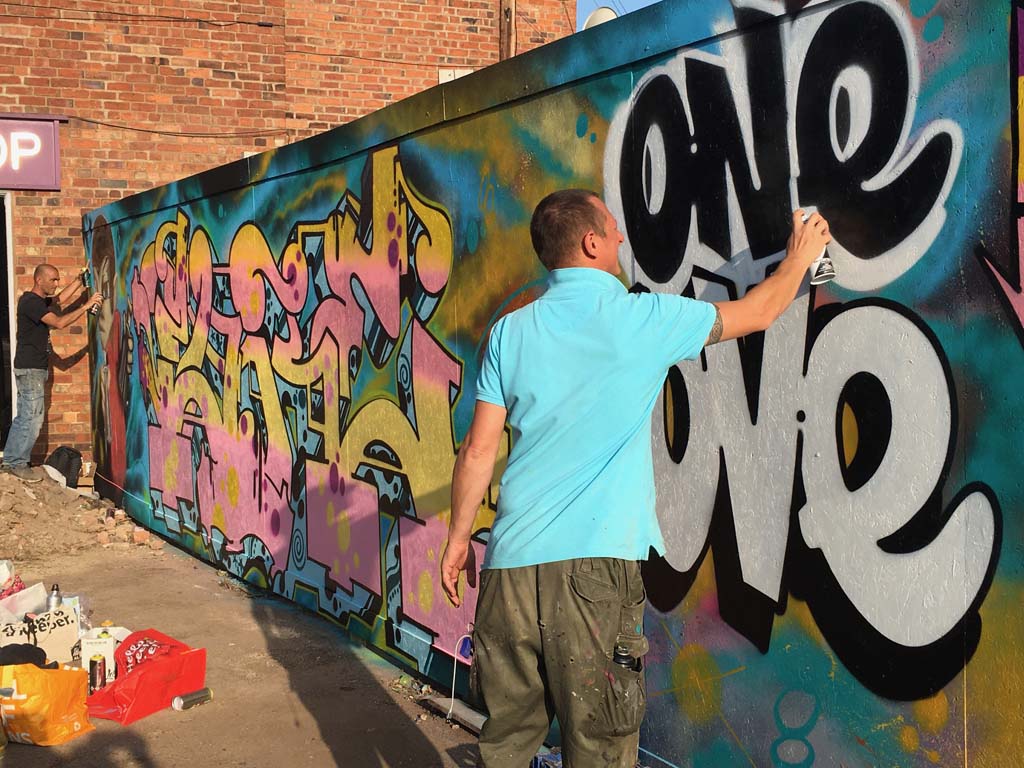 Worcester Paint Festival would like to thank the team at Munchies, The Old Infirmary Hotel and Worcester City Council for their support and by making this first phase of the project happen, helping to improve this area for the local community with some brightly coloured artwork whilst supporting local artists at the same time.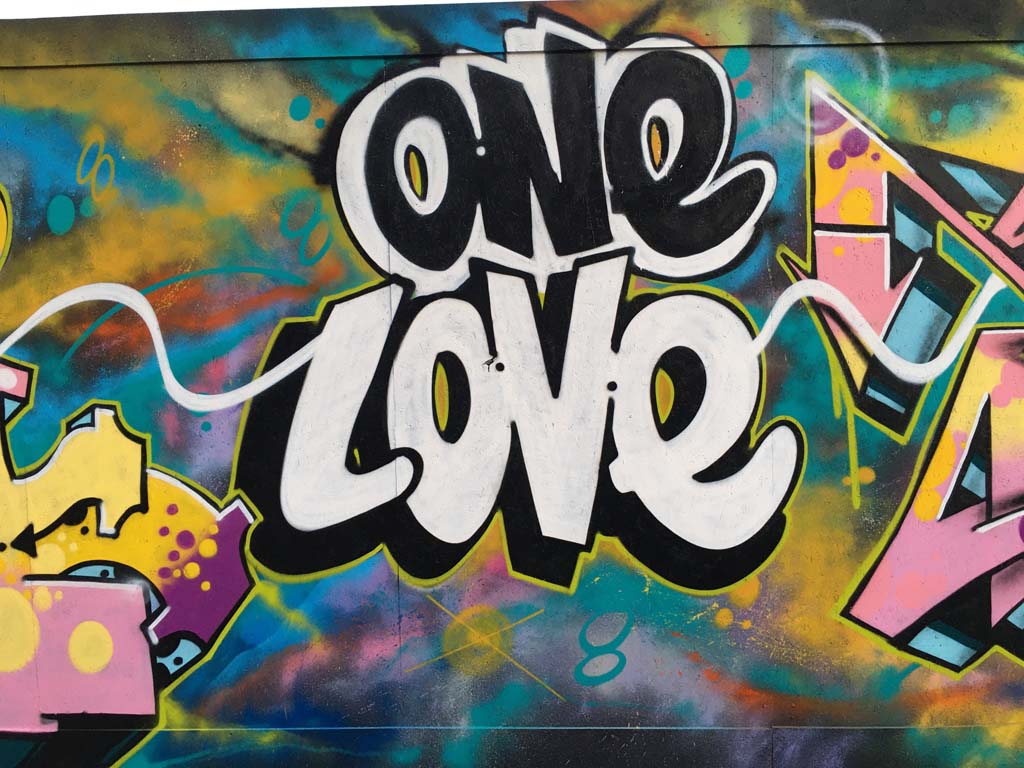 Kate Cox Worcester Paint Festival Director said "We've been working closely with the amazing Cheltenham Paint Festival to deliver this exciting new event for the City but sadly, it wasn't to be this year. However its really exciting to get some little teasers out over the next few months to give people a taste of whats to come. We're really grateful to everyone who made this happen in Lowesmoor over the weekend."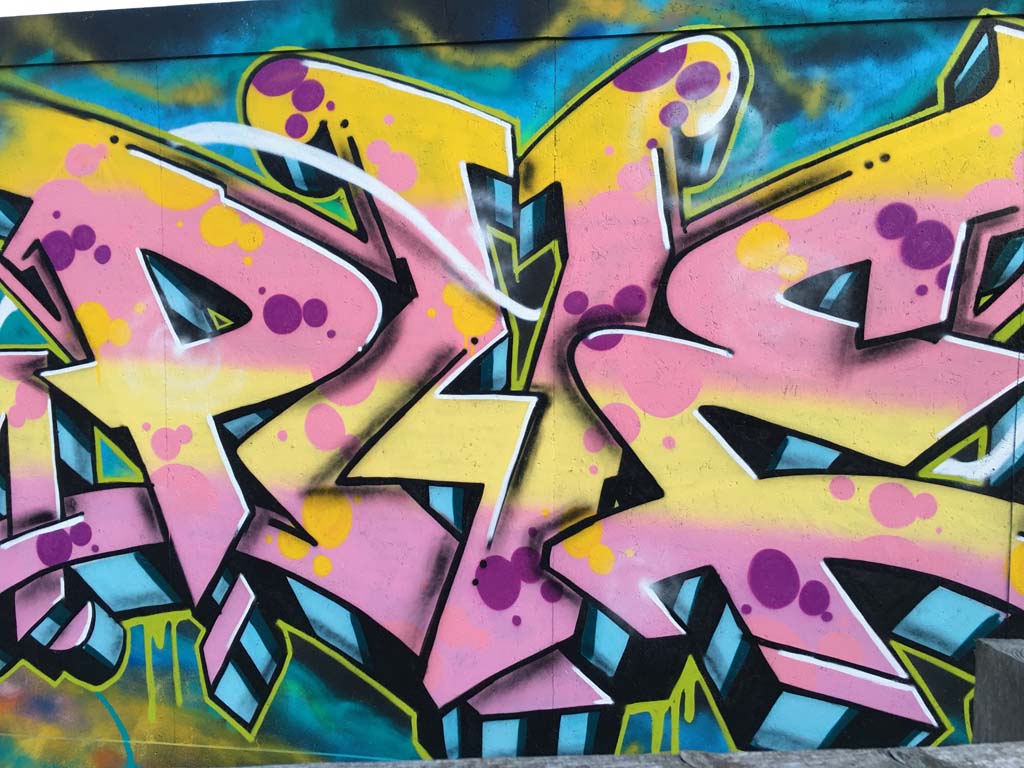 Worcester Paint Festival is a brand new event working in partnership with Cheltenham Paint Festival to bring renowned and emerging street & graffiti artists to the city. It has support from Worcester City Council, Platform Housing, Crowngate Shopping Centre, Worcester Bid, Canals Rivers Trust, St Peters Garden Centre and Onside Advocacy.
Keep a lookout for some pieces of art popping up on your streets over the coming months…..
Want to know more about Worcester Paint Festival? Get a wall painted or sponsor us? Please email Kate on: worcesterpaintfestival@gmail.com