Philip Bowne, Cows Can't Jump | A novel – Book Review
On a personal small scale odyssey 14 years ago I found myself in Dublin browsing in a very academic second-hand book shop; where I chanced up on an Irish literature study guide from the early 1950s. Reassuringly, the study of novels has not changed over many decades: How is the novel structured? What are the central themes? How are the characters presented? How does the novelist use language?
Cows Can't Jump is a very contemporary novel. In our society the natural progression is from the cradle to the grave. In Philip Bowne's novel the story begins in the graveyard and ends with a wedding that you think will never take place for seeming cynical reasons. How very post-modern. Structurally, the circular narrative of Billy's odyssey begins and ends in Cheltenham. However, the circumference of this particular circle is uneven, unpredictable and unputdownable much like an alternative history of Regency Cheltenham's own meandering history.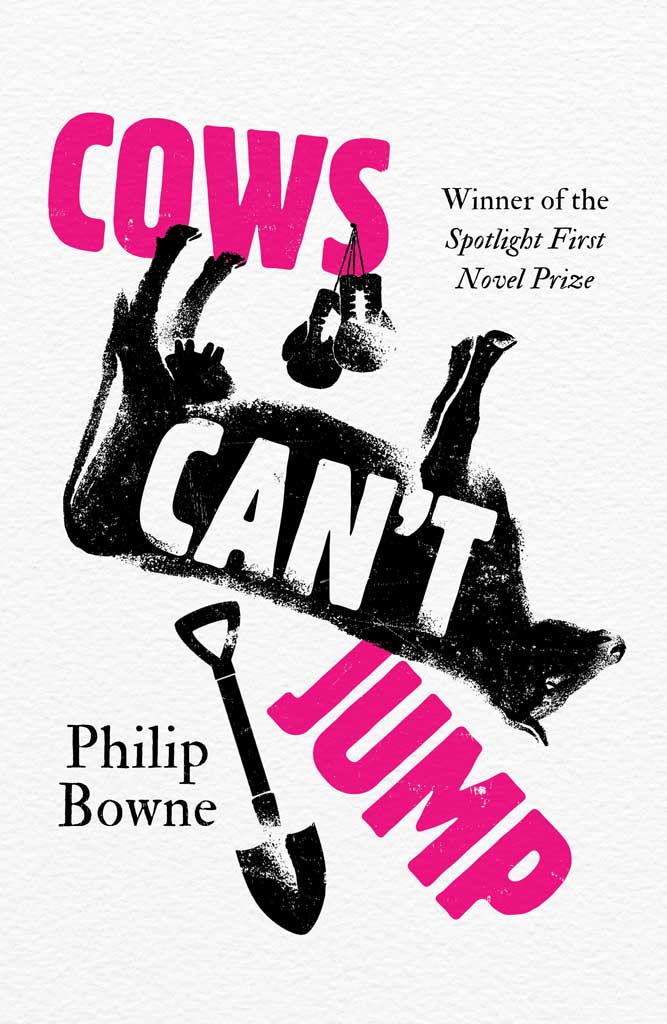 I have meandered around Cheltenham for many an hour – having lived there and frequented the Two Pigs and venerable Frog on a couple of occasions – both fine establishments. In his first novel Bowne has done well to capture Cheltenham and its nuances. The sense of place in a novel is important. I once realised the junction I was walking across in Edinburgh one evening, was the scene of a car chase that I had read about in an Ian Rankin novel the night before (sic). Enduring. There are coincidences and there are coincidences and then there is real life itself. The life and lives captured in this captivating novel are explored and dissected by the author in a literary track and trace. The story ebbs and flows not just in Cheltenham but across England and beyond in to Europe. The geographical width and breadth of the novel allows for authorial opportunities to explore pervasive themes.
There are a number of reoccurring themes presented in the novel. The theme of alcohol is never far away, this is a very British novel after all. The theme of immigration is given oxygen from a fresh perspective. And more than a nod is given to Brexit and how it was perceived by some in Europe. The reoccurring theme of relationships, or rather broken relationships is visited like a guilty relative returning to a graveside more frequently than he/she visited the deceased when they were alive. For me the troublesome relationship between Billy and his parents is the most uncomfortable. Especially the toxic male dynamic Billy has with his unhappy father. Uncomfortable reading at times and to quote Stephen Fry, resultantly, the family live in quiet desperation…their flaws and failings "screwed to the sticking-place."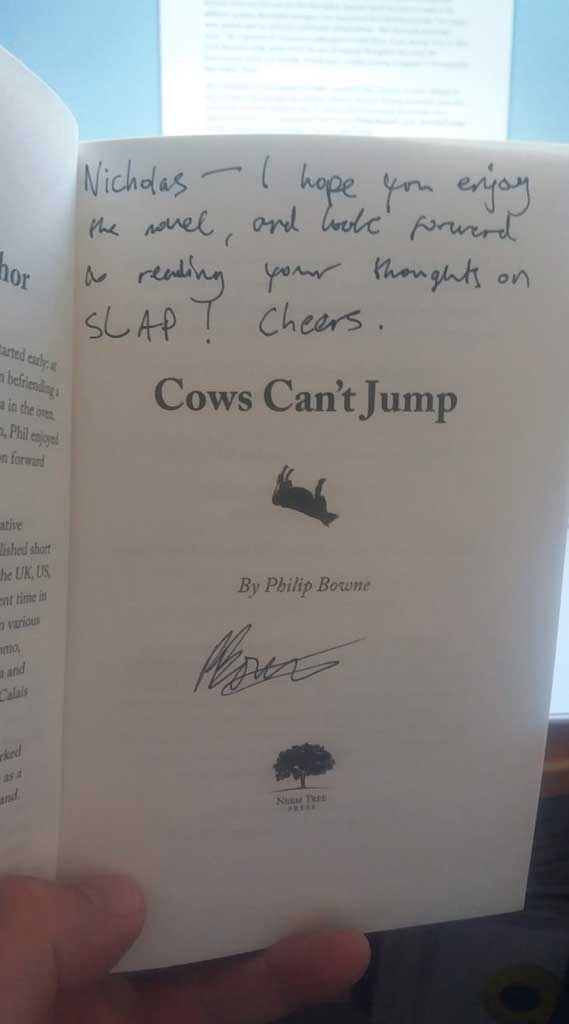 The characters roaming this literary landscape are flawed and their failings are projected on to page with highly conspicuous clarity by the author. Billy is troubled, distracted and stalling in his young life yet a glimpse of love has given him a hopeful buoyancy aid. His search for love is at the crux of this novel. The characters Billy encounters along the way are as mercurial, lively and awe-inspiring as the British weather itself. Consequently make sure you introduce yourself to Tommy and Sam, spend a bit of time with Benny and GG and of course don't forget the canned laughter when you are informed of Tuna's real name. Charles Dickens would walk for hours around Dickensian (that's when you know you have made it!) London watching and observing people before creating some of the most endearing and enduring characters in literature. I believe that Philip Bowne has been observing his peers and family for a very long time…
For a long time before the invention of the cinema, Victorian literature was highly descriptive and the armies of verbs and adjectives that marched across the page filled in the gaps of our imaginations, however, since the introduction of cinematic short-hand, literature has become more succinct and yes less descriptive. Bowne's novel by contrast revels in his ability to produce descriptive passages. One character is described forensically: "His cheeks were pocked with ice-pick scars and deeper pitted hollows – the aftermath of teenage acne." This is genuine A* material, credibly even a 9 with those of you owning an up to date GCSE literature study guide. Relish the use of language throughout the novel, the International school is a "muddle of languages", and the pouring of Guiness is "an avalanche that settles, black". Perhaps as one wag declared, "All we have left is the English language."
After sampling too much Guiness in Dublin, one lesson that I learnt is to never attempt to buy a round in the pub when the national anthem is playing. Thinking back what I have also learnt since my Celtic odyssey is that the study of literature should also include a very important criterion: is it a bloody good read? For me Philip Bowne's novel, Cows Can't Jump hits the criterion as easy as hitting a cow's ass with a banjo!
By: The Swilgate Scuttler
Find out more  
Visit Philip Bowne's website to find out more about Cows Can't Jump and pre order your copy.