A Full weekend of live music in Worcester for Independent Venue Week – 5th to 6th February 2022
Following an incredibly difficult two years for the music industry in general, Worcester's music scene has been hit hard. With key events such as Worcester Music Festival not being able to go ahead for two years on the trot and venues, such as The Marrs Bar having to shut their doors for a large portion of time. The live music scene in the city has been slowly rearing it's head, with events now regularly taking place at venues such as The Marrs Bar, Drummonds, Paradiddles and more.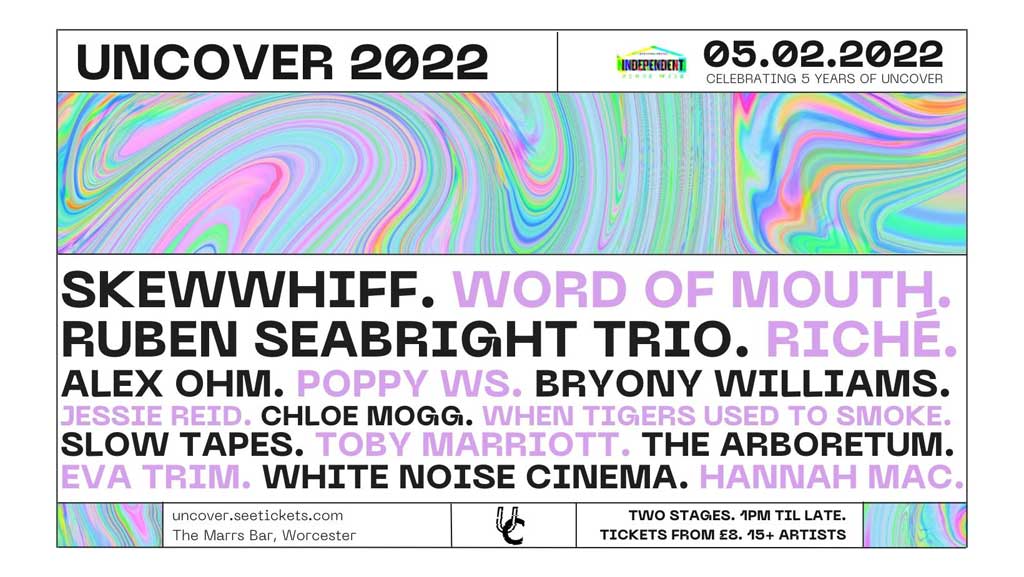 Now, as we enter 2022, the nationally celebrated Independent Venue Week seems more important and vital than ever to support our cities venues. Next weekend in particular will see a whole host of live acts performing across multiple stages and venues.
Local promoters, Uncover, who are also celebrating 5 years of hosting events within the city have programmed a weekend of over 30 acts to perform across two stages at The Marrs Bar on Saturday 5th February and then also in both The Swan and Drummonds on Sunday 6th February. Combining The Swan and Drummonds and opening them up as one venue for this very special event.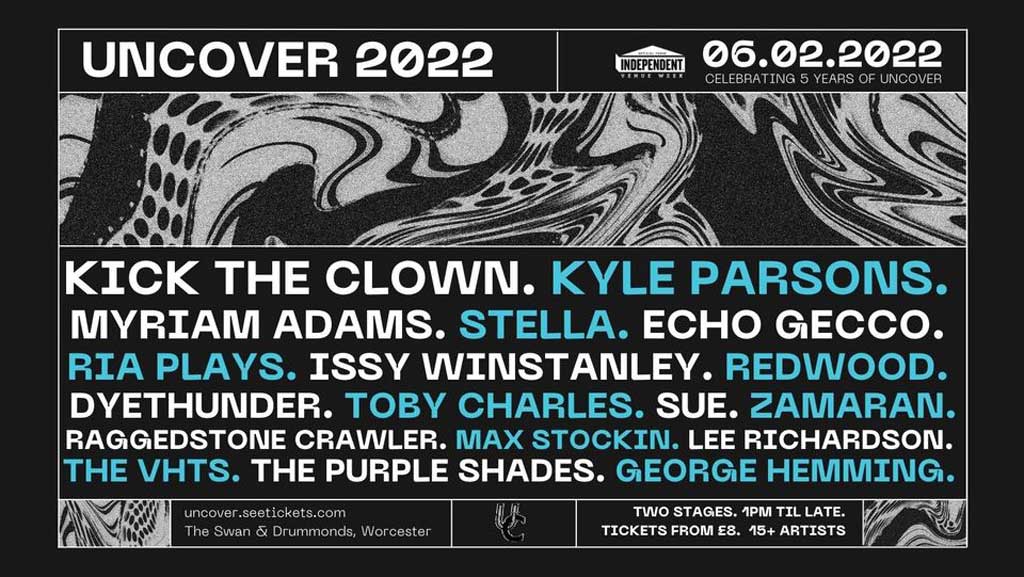 The line up includes an array of acts largely from Worcestershire and the West Midlands and giving them a much needed opportunity to kickstart their year with a bang and momentum to continue with into the spring and oncoming festival season.
Samantha Daly, from Worcester promotions brand Uncover, says "It's great to be able to start 2022 off with something very exciting for the live music lovers of Worcester and surrounding areas. Shining a light on some of the best independent venues our city has to offer."
The line-ups for the events are as follows:
Saturday 5th February
Main Stage – Word of Mouth, Skewwhiff, Alex Ohm, Bryony Williams, When Tigers Used To Smoke, Slow Tapes, The Arboretum.
Stage Two – Ruben Seabright Trio, Riche, Poppy WS, Jessie Reid, Chloe Mogg, Toby Marriott, Hannah Mac, Eva Trim.
Sunday 6th February
Main Stage – Kick The Clown, Myriam Adams, Echo Gecco, Ria Plays, DyeThunder, Sue, Raggedstone Crawler, Zamaran, The Purple Shades.
Stage Two – Kyle Parsons, Stella, Issy Winstanley, Redwood, Toby Charles, Max Stockin, Lee Richardson, George Hemming.
Day Tickets and Weekend tickets are available for this event and prices start from just £10.
Find out more