Worcester City Art Gallery & Museum begins festivities with two favourite annual exhibitions featuring the work of local artists
This Christmas, Worcester City Art Gallery & Museum is urging residents to support their local artists and craft makers and #ShopLocal through visiting two exhibitions which celebrate a wealth of local talent in a colourful, seasonal celebration of art and craft. Crafted for You and Worcester Society of Artists annual exhibitions open on Saturday 27th November until 22nd January.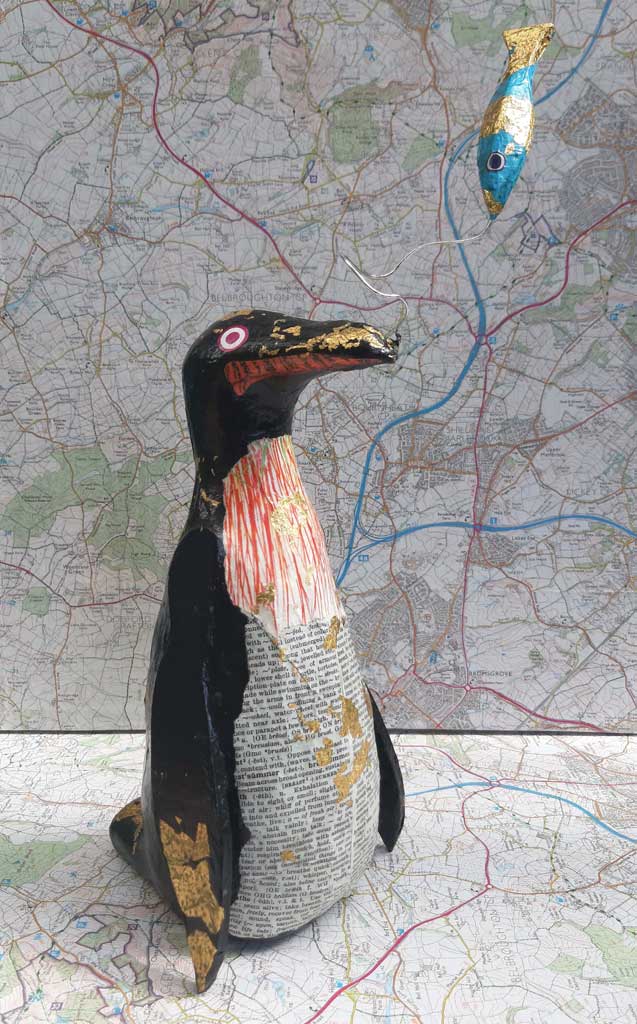 Crafted for You shows an exquisite array of jewellery, prints, ceramics and other handmade craftsmanship. Worcestershire has a special history as a centre for decorative making skills and this tradition continues today and is proudly celebrated in this exhibition. Each piece has been made by a talented maker and hand-picked for the exhibition. Purchasing from the exhibition supports local artists and the museum.
Founded in 1947 to encourage the appreciation, understanding and practice of the visual arts, the Worcester Society of Artists has exhibited every year since their first year of existence at Worcester City Art Gallery. This year many of the artists have taken their inspiration on the theme of winter so seasonal paintings will hang alongside work with a less chilly theme. Many of the artworks are for sale.
There is plenty of festive activity on at the Art Gallery & Museum throughout December for all to enjoy. From 27 November a Twelve Days of Christmas Trail through the galleries will entertain families, featuring beautiful illustrations by 11th Worcester Brownies. A special Christmas-themed Museum after Hours on Friday 10 December promises festive fun with cocktails and music by DJ Ed Steelefox. Families can create fabulous festive decorations for their tree in an artist-led workshop on Saturday 18 December.
Crafted for You and Worcester Society of Artists 74th Annual Exhibition are on from 27 November until 22 January at Worcester City Art Gallery & Museum. The Art Gallery & Museum is open Monday – Saturday, 10.30am – 4.30pm, entry is free. For more information see  www.museumsworcestershire.org.uk or call 01905 25371