A herd of elephants which welcomed thousands of visitors to Worcester this summer has been rehomed across the county having raised thousands for local hospice care.
Thirty large elephants and one baby raised an incredible £368,800 for St Richard's Hospice at auction in October and have continued to raise funds thanks to a Worcester-based removals firm.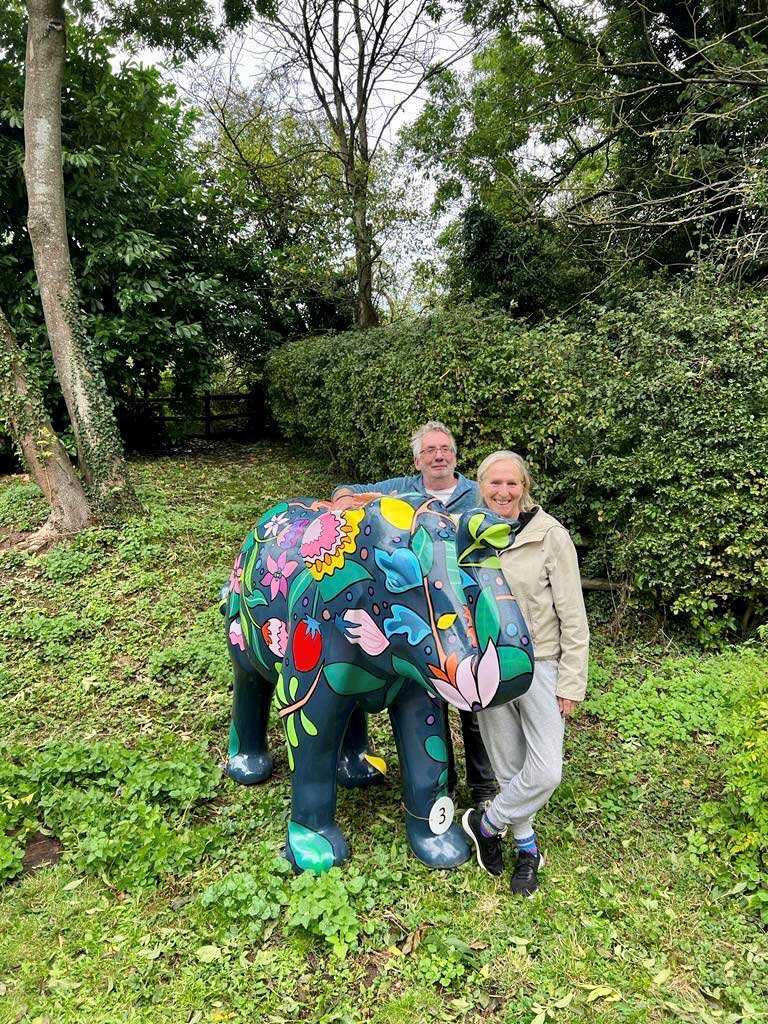 Warren's Removals has relocated 25 of the herd and donated all fees to St Richard's – raising another £2,500 for the hospice's care for patients, their loved ones and bereaved people in Worcestershire.
Sundar has found its forever home with Pyramid Care Fostering and Abigail's Place in Spetchley. While Azalea was bought by Kate and Neil Thackeray to brighten up their garden in Broadwas, Worcester.
Sara Matthews, Business Development Manager for St Richard's Hospice, said: "After raising so much for our care at auction, our happy herd have kept on giving thanks to our friends at Warren's Removals. Having helped relocate our giraffes in 2018 too, they're quite the experts when it comes to herding animals!
"Last year it cost £8.75m to run the hospice, including patient care and all the necessary support services. We rely on supporters to help us raise the majority of our income so are so incredibly grateful to everyone who helps us day in, day out."
Over the summer, 66 elephants paraded through the city's streets and open spaces for eight weeks including 35 babies which have since returned to the schools and community groups which painted them.
Warren Leggett, Director of Warren's Removals, said: "It's been our pleasure to relocate the hospice herd and raise funds towards the amazing work St Richard's does for patients and their families locally. Our target was to raise £2,500 and we did just that with £500 donated from us here too. A huge thank you to all the elephant owners who chose us to carry their iconic pieces of art and, in turn, helped us to help the hospice."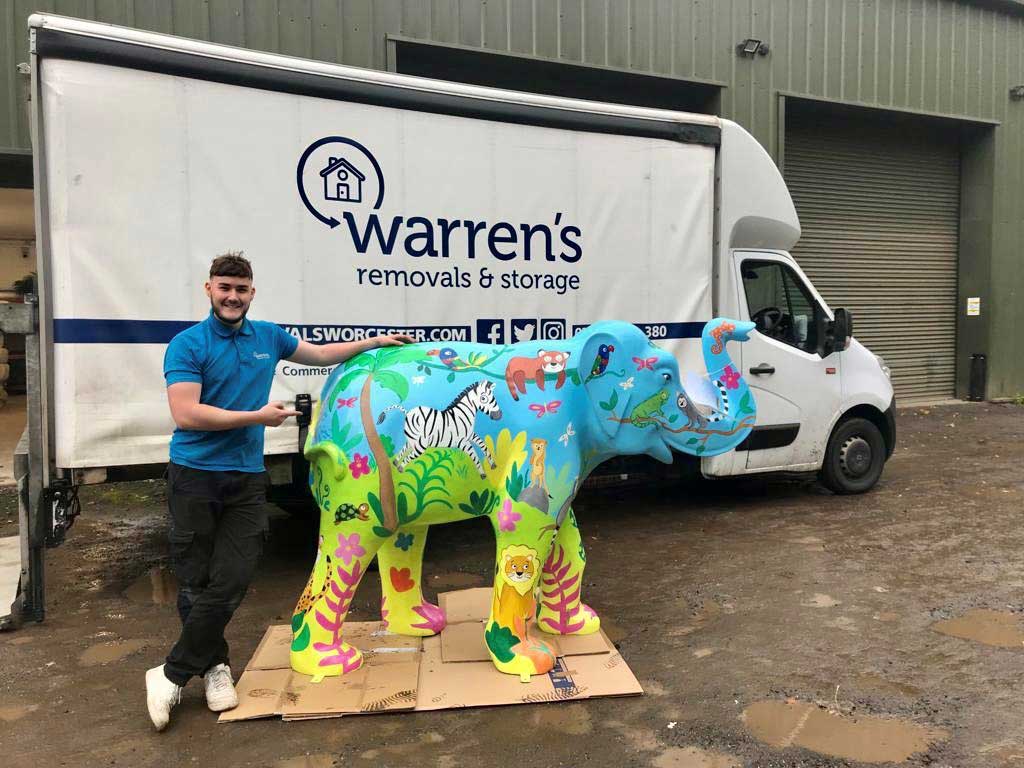 Warren's Removals delivered six elephants to the hospice gardens to be enjoyed by patients, their families and hospice staff alike. One member of the herd was secured via a community campaign, and bolstered by generous auction attendees on the night, and a further five eles will stay at St Richard's until the spring thanks to the generosity of The Dew Family locally who successfully bid for them.
Worcester's Big Parade was a Wild in Art project, brought to the city by St Richard's Hospice. It was supported by partners Crowngate, Worcester City Council, Worcester Business Improvement District (BID), DRPG, West Midland Safari Park, the Worcester News and BBC Hereford & Worcester.
To find out more, visit www.worcestersbigparade.co.uk.