Worcester Paint Festival September 18th and 19th
This September, Worcester Paint Festival will be decorating the city centre walls with deliciously beautiful creations from some of the UK's best loved street and graffiti artists. Worcester Paint Festival (WPF) welcomes established names for the first time including Bristol's finest graffiti veteran Inkie, alongside an amazing selection from across the country – Phill Blake, Curtis Hylton, Jody, Sophie Mess, Paul Monsters, Peachzz, PoGo, Lisk and Adam Illes.
With a keen eye on local artists for this opening year, both established and emerging, WPF also welcomes Rob Draper, Marko Antonio, Phe, Estée Angéline, Catt Standen, AcidTate, Vik Void, If Still Lost, Chroma Chameleons, Sweetheart Streetart, Miss Hilton Ink, Katt Lepak and Sweetart Murals.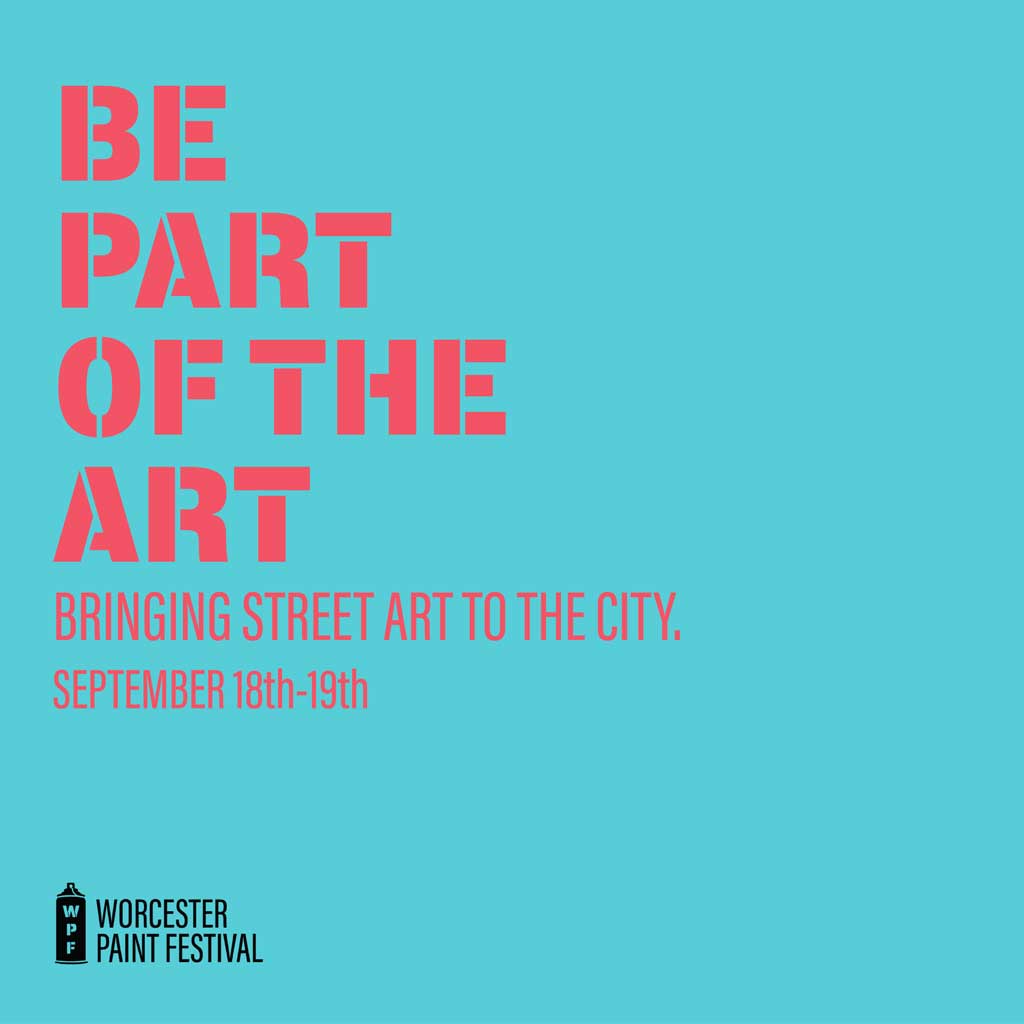 Kate Cox, Worcester Paint Festival Director said: "It's been a long time in the making but we are excited to bring this new event to the city. Street and Graffiti art are amazing artforms with such a vibrant and rich cultural history. Worcester can only benefit from some large colourful outdoor canvases. Biggest thanks to everyone who has supported the event and helped to make it a reality."
An exciting vibrant trail of live art will be created in front of your eyes during the weekend of September 18th and 19th, accessed via a map on WPF's social media and website, with 25 sites spread around the city centre including Crowngate Shopping Centre, St Peters Garden Centre, Royal Porcelain Works, Cripplegate Park, river and canalside locations and many others dotted around. You may see some artists painting ahead of the weekend too.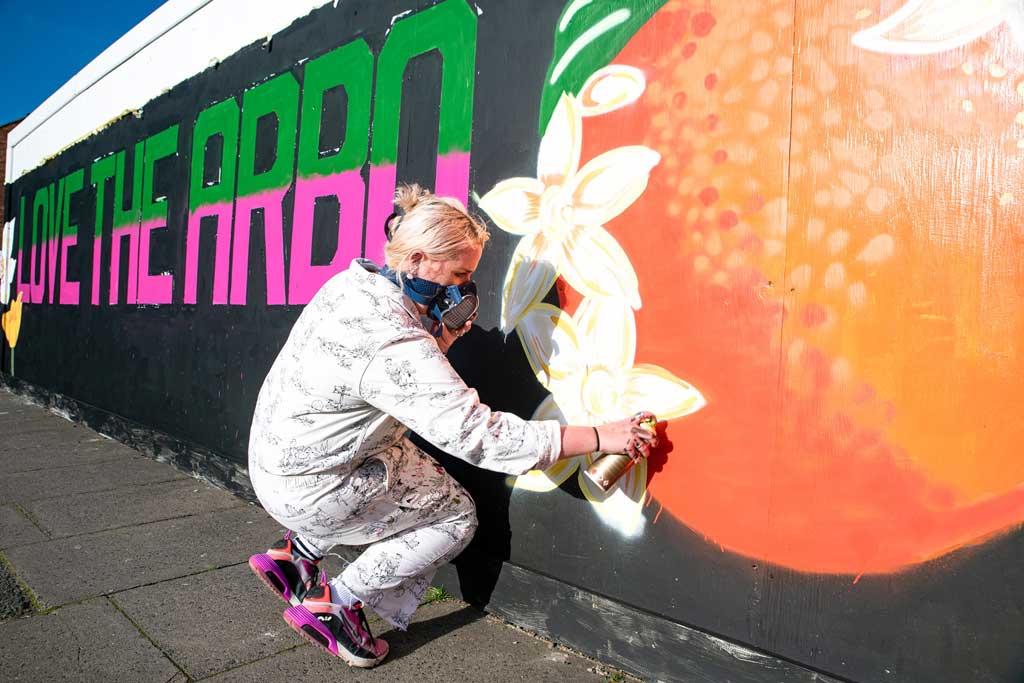 Headline artist, Bristol's Inkie, said: "I'm honoured to be invited to the inaugural Worcester Paint Festival and looking forward to representing the hidden secrets of the city within my two paintings".
"Worcester Paint Festival will bring thousands of visitors to the city and will brighten up parts of the city centre through attractive street art," said Cllr Lucy Hodgson, Chair of the City Council's Place and Economic Development Committee. "We are pleased to support the Festival, as part of our ongoing work to help Worcester recover from the economic impact of COVID."
Worcester Paint Festival was due to launch in 2020 but, for obvious reasons, was postponed to 2021. WPF wanted to get the ball rolling so popped out some teaser walls since last Autumn which you may have spotted including Rob Draper at St Paul's Street, Marko and Phe on Lowesmoor, Estée Angeline at the Sansome Walk old swimming pool site, Chroma Chameleons on Angel Street old CoOp and Phill Blake inside the Potting Shed Restaurant at St Peters Garden Centre. These are a little taster of what you can expect during the weekend of Sept 18th and 19th so get along and explore this outdoor gallery of fresh, awe-inspiring creations!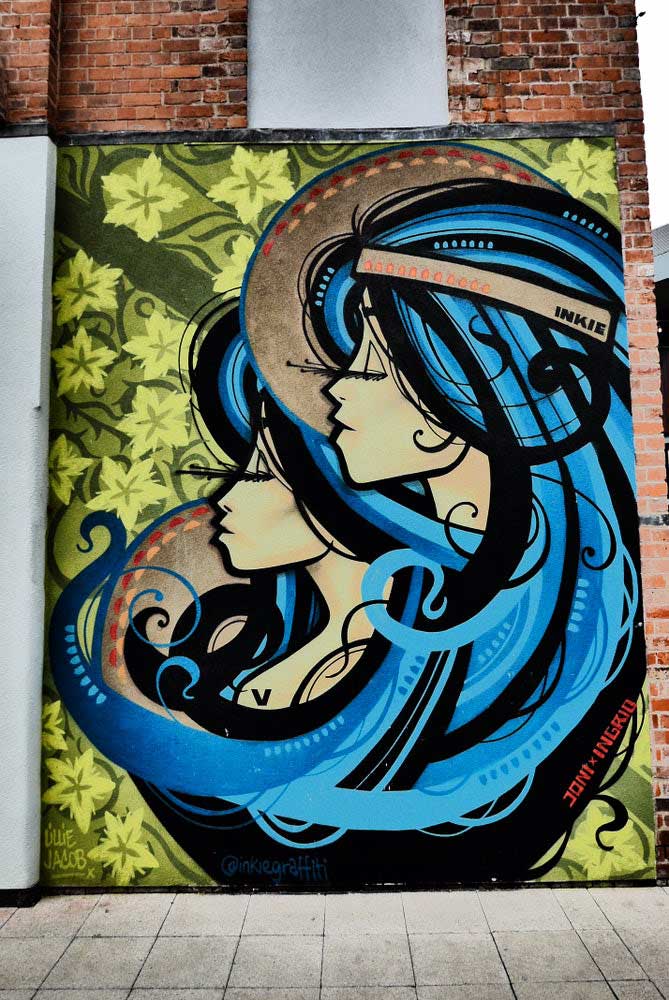 WPF is partnering with Cheltenham Paint Festival, Worcester City Council and Crowngate Shopping Centre with support from Platform Housing, Royal Porcelain Works, Onside Advocacy and Canals and Rivers Trust.
WPF is funded by Arts Council England, Worcester City Council and The Elmley Foundation.
Find out more