Paintings by celebrated landscape artist Bill Evans are to go on show at a new selling exhibition next month on April 2nd and 3rd.
Bill, whose family have owned the Whitbourne Estate since the 1860s, has twice been shortlisted for the John Moores Painting Prize in Liverpool and has had his work accepted by the Royal West of England Academy (RWA) Open Exhibition in Bristol.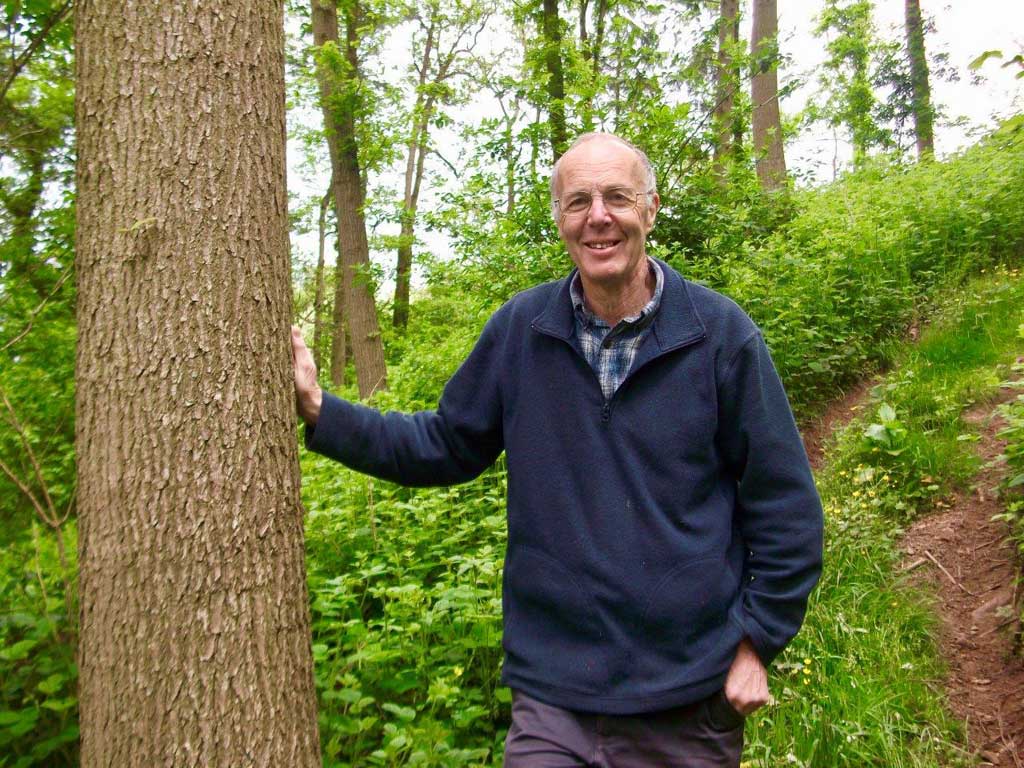 Now, he's bringing his evocative oils and acrylics to Crumplebury, the stunning events space at the heart of the estate, on the Worcestershire/Herefordshire border.
On Saturday and Sunday, April 2nd and 3rd, the architecturally-designed venue will showcase 40 of Bill's latest works, all inspired by the rolling countryside around.
From studies of the babbling Sapey Brook to autumnal views of Tedstone Lane and Limekiln Wood, a snowy depiction of Longfield's red cedar trees and vibrant sunflower fields to the bucolic slopes of Paradise Bank, Bill's work is abstract and full of colour and form.
Much of his work, Bill says, is a response to the landscape of rural Herefordshire as it shifts and changes throughout the seasons.
Working mainly in oils, the former farmer, forester and estate manager has been painting full-time from his studio on the estate since his retirement in 2013.
A regular contributor to Herefordshire Art Week – along with his artist daughter, Megan, with whom he shares his studio – Bill's work adorns the walls of Crumplebury and its fine dining restaurant, Green Cow Kitchens.
"My paintings start from something seen," said Bill, who cites French landscape artist Nicolas De Stael as one of his early influences. "When I start painting, the marks I make take me to a parallel world. I manipulate them, react to them and get interested in shapes and colours and textures.
'I've worked all my life in a beautiful, undulating corner of rural Herefordshire and much of my painting is inspired by places I know well."
Joe Evans, Bill's son, is Crumplebury's owner.
"We're thrilled to be hosting Bill's latest exhibition," he said.
"And we're very much looking forward to welcoming art-lovers to Crumplebury on April 2nd and 3rd for this, our first show.
"Our contemporary spaces are a fantastic gallery for his incredible work. We're honoured to showcase his pieces and love that they depict local scenes."
Each piece in the exhibition is available to purchase. The Drinking Trough will be open and Green Cow Kitchens will be serving lunch on both days.
Book your table at www.crumplebury.co.uk/eat
Bill Evans' exhibition runs from 10am-4pm on Saturday, April 2nd and Sunday, April 3rd.
Discover Bill's work at www.billevanspaintings.co.uk
The exhibition is part of a series of events at Crumplebury this summer, including Woodland Feasts on May 1st and 2nd and an evening with impressionist Alistair McGowan and musician Deborah Rose on June 11. Book tickets via
The exhibition is part of a series of events at Crumplebury this summer, including Woodland Feasts on May 1st and 2nd and an evening with impressionist Alistair McGowan and musician Deborah Rose on June 11. Book tickets via www.crumplebury.co.uk