A new collection of poems has been published, throwing a spotlight on the talented work of young poets in Worcestershire.
The book, 'A Collection of Poems by Worcestershire's Young Poets 2020' includes poems by Ellie Dart, Worcestershire's Young Poet Laureate 2020, the county's poetry competition winners Joshua Dyer and Amber McAndrew as well as poems by several of the competition finalists.
Printed copies of the collection, which will be on loan through Worcestershire libraries, and an online version are thanks to the generous support of the Arts Society Worcester.
Ellie Dart, Worcestershire's Young Poet Laureate said: "It's really exciting to see two of my poems in print; especially as they will be available to loan from Worcestershire Libraries. The anthology contains poems from so many amazing young writers, so I'm really grateful to be part of the collection."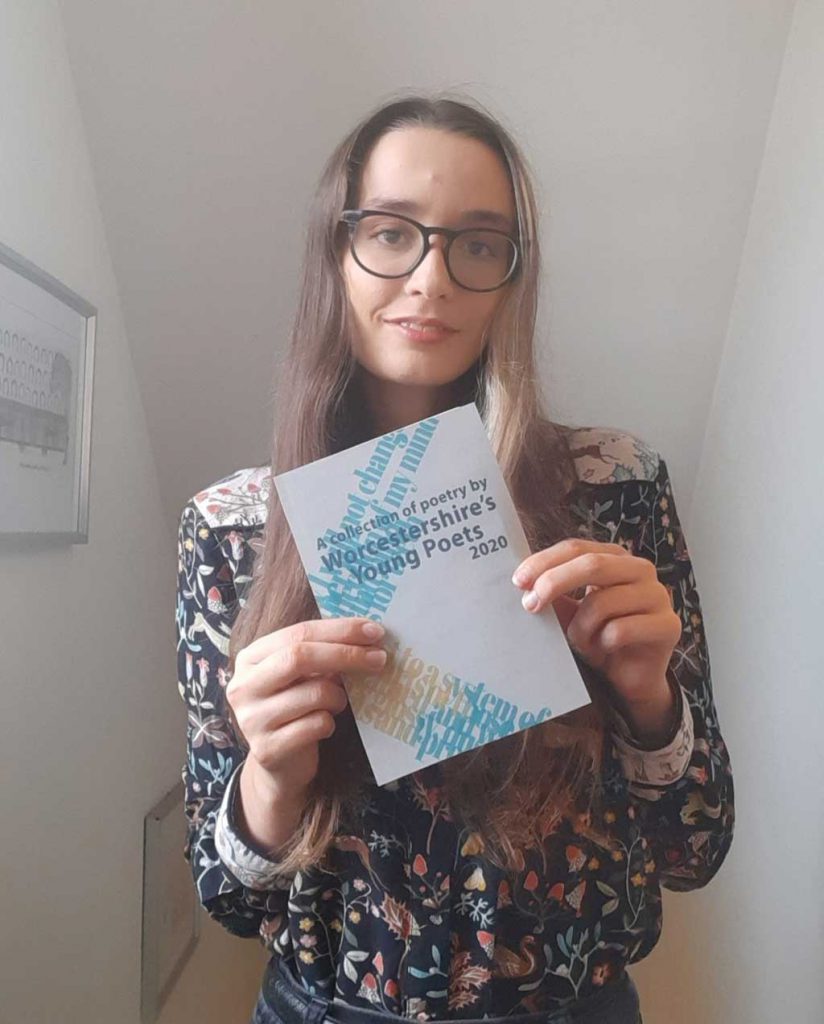 A spokesperson from The Arts Society Worcester said: "Supporting and fostering a love of the creative arts is at the heart of the work of The Arts Society. Our local branch, The Arts Society Worcester, has been delighted to be able to help publicise the work of these amazing young poets and support this fantastic publication which Severn Arts has facilitated during these extremely challenging times."
Worcestershire's Young Poet Laureate annual competition is run jointly by Worcestershire County Council's Libraries Service and Severn Arts. This year the competition was opened to a wider age group, 8 – 18 years and was divided into three categories (8-11, 12-15 and 16-18). The competition required poets to submit two poems, one about 'Identity' and another on a subject of their choice.
The online version of the collection can be viewed on the Severn Arts website https://www.severnarts.org.uk/worcestershires-young-poet-laureate. Printed copies will be available to loan through Worcestershire's libraries from August 2020.