New murals rise up once again courtesy of Worcester Paint Festival and a chance to see rare 1980's graffiti at "Paint the Streets" at the City Museum and Art Gallery.
A new bunch of amazing murals have appeared across Worcester for the 2023 festival, which this year doubled up with a new, co-curated exhibition, 'Paint the Streets', showing the history of UK graffiti and street art history as well as rare and well known pieces of original artwork, including Banksy and Goldie, alongside Worcester archives.
Back for the third year, Worcester Paint Festival brings street, mural and graffiti art to the city to create an impressive and vibrant outdoor gallery.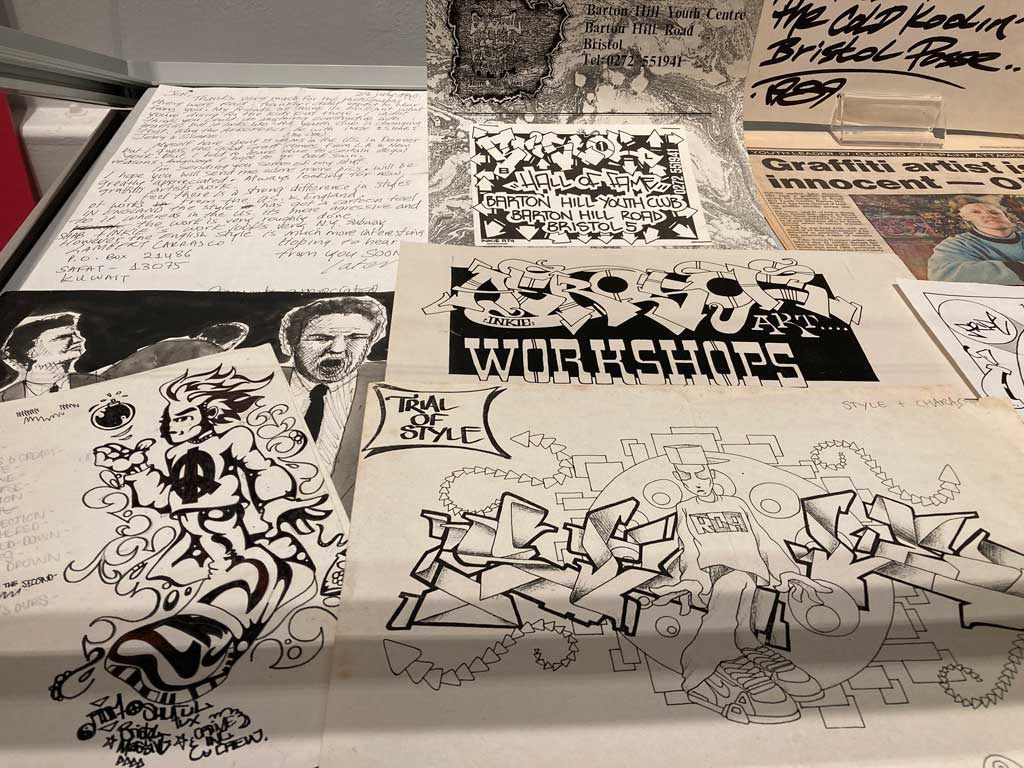 There are twenty two new pieces of art to be found, featuring headliners such as Phlegm and Annatomix, plus another twenty on the legal wall out at Sixways, new for 2023. You can grab yourself a map and explore the diverse styles Worcester Paint Festival have curated for this latest edition.
"Paint the Streets" is a journey through graffiti and street art history, hoping to educate on the importance of this cultural scene from the early roots in the late 60's to today's growing appetite for murals.
It features large scale, rare pieces by Goldie, TKid, Vulcan and Mode2 from a 1987 competition in Bridlington, which was a huge event for the scene at the time. They had been stored in a warehouse for decades. This is coupled with archives from Bristol and Worcester from the 80's and 90's. Paint the Streets also includes original works by Banksy, Shepard Fairey, Inkie and a selection of current artists, national and local, who have painted at Worcester Paint Festival.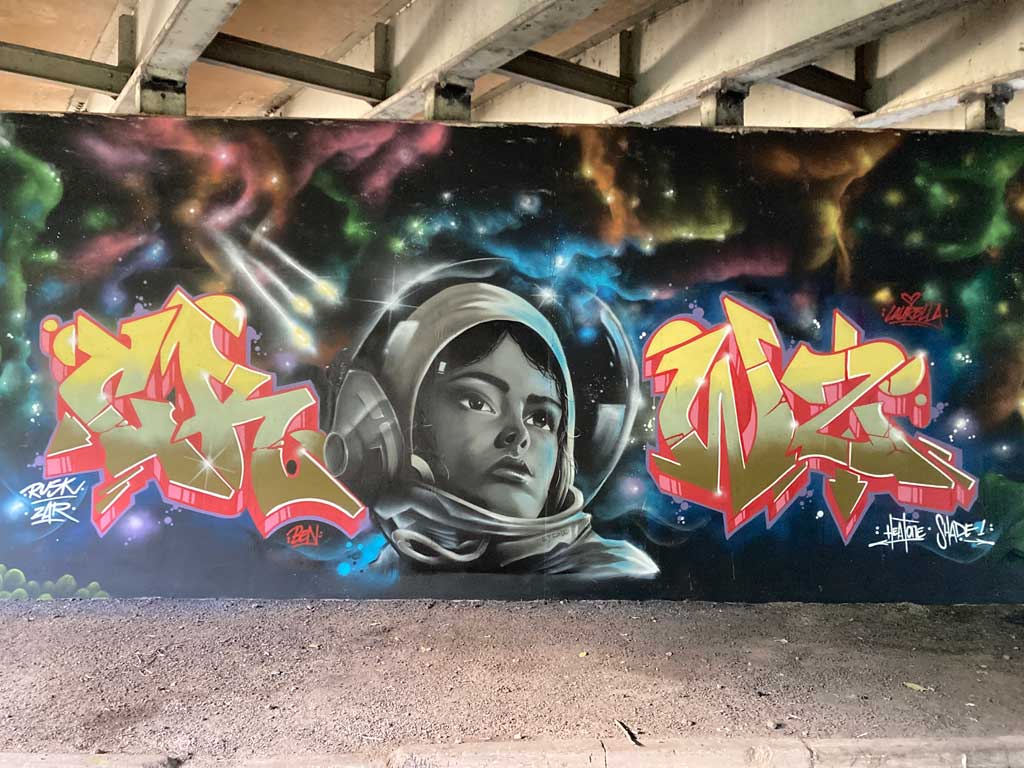 Kate Cox, Worcester Paint Festival Director said, "It's been an amazing journey co-curating Paint the Streets with the team at MAG over the last few years. We are so thrilled with the exhibition and how it all fell together so organically.
There are a very diverse range of new murals installed across the city and we hope that you enjoy them. They will be on display for a long time yet, and the exhibition runs until Jan 2024 so you have plenty of time to get out and about!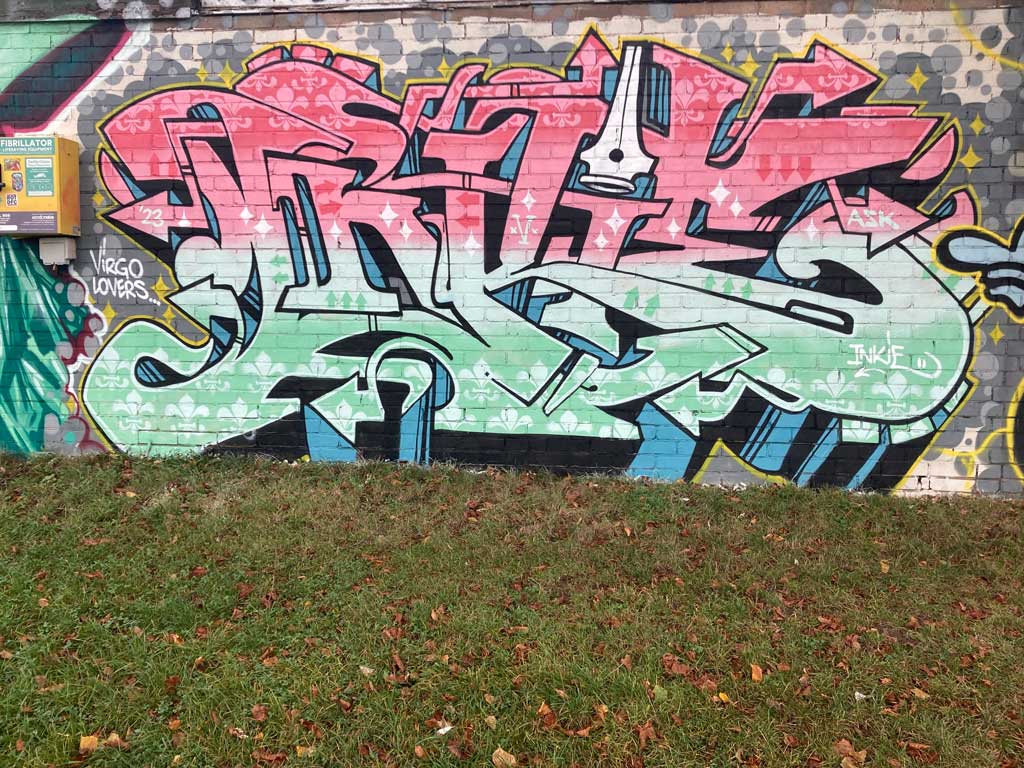 Big thanks to everyone who made it happen this year."
There are a couple of events as part of the exhibition, still to come.
Tues 10th Oct sees a Bite Sized Talk with Kate Cox about the exhibition and festival. 2pm-2.30pm. £4. Book here.
A Museum After Hours event on the evening of Fri 20th Oct with DJ Zee-Rock and a bar. 6pm-8.30pm. FREE.
Worcester Paint Festival 2023 thanks all of its funders and supporters this year.
Worcester City Council, Museums Worcestershire, The Elmley Foundation, The Bransford Trust, Worcester Community Foundation, Worcester Bid, Vinegar House, Platform Housing Group, Crowngate Shopping Centre, Brewers Decorator Centres, Food and Liquor at Danesbury House, Worcestershire County Council, The Dart Side, Travis Perkins, Lennon Builders, No12 Self Check in Apartments, Arboretum Residents Association, The Arch Rivals, Sutcliffe & Co, ARF Highways, Spin the Black Circle, SLAP, Oasis Academy Warndon, Riversides School, Canal and River Trust, and a private sponsor.
Maps can be collected from Tourist Information on the High Street, Worcester City Art Gallery and Museum on Foregate Street, or you can view or download a digital map via the Worcester Paint Festival website.
Please note: HazardOne location has changed from Worcestershire Royal to the car park roof at Crowngate Shopping Centre.
Find out more