Croft Castle & Parkland, Fishpool Valley Now until 31 October 2021
A National Trust and Meadow Arts partnership project
Contemporary artists tackle aloneness with a series of works in a new exhibition within the beautiful surroundings of Fishpool Valley in Herefordshire.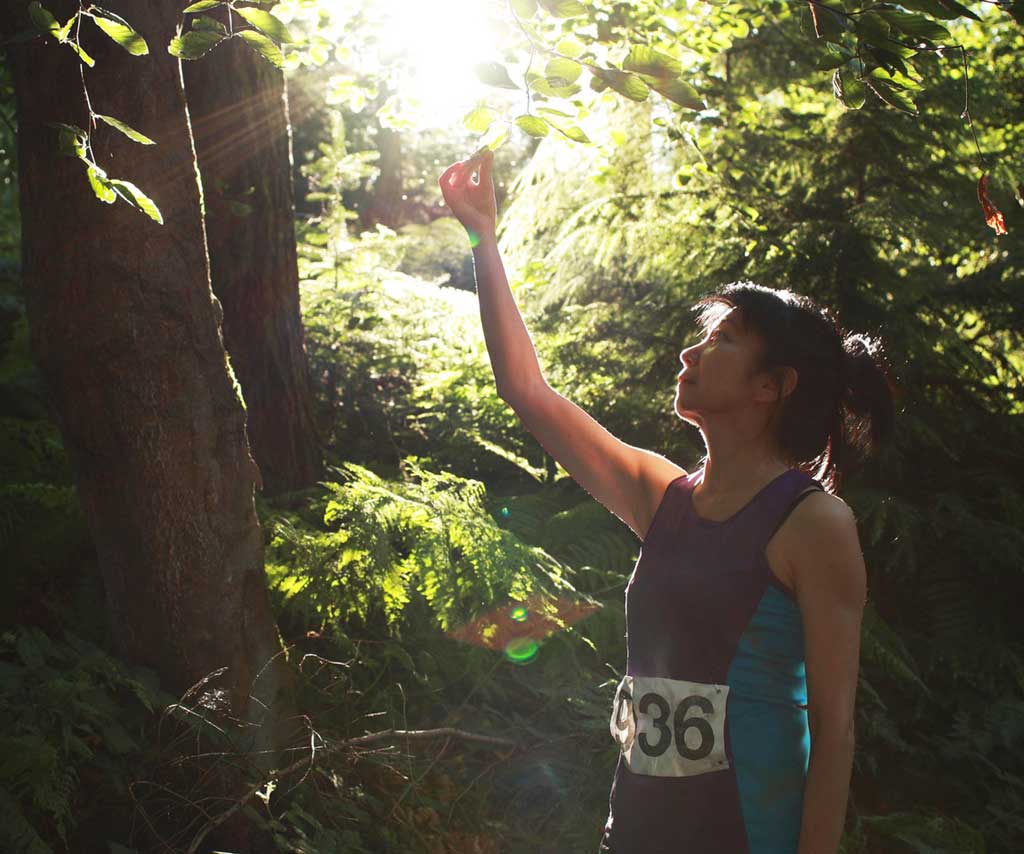 Curated by visual arts charity, Meadow Arts, and presented in partnership with National Trust's Croft Castle & Parkland, artists Edie Jo Murray, …kruse and Adam Chodzko have created art installations on site and online, showing alongside pieces created during last year's lockdowns by David Bethell and Simon Roberts. All Alone is an exhibition that encourages people to get outside and walk in the woods but recognises that some of us also need digital experiences.
The starting point for the exhibition was the concept of aloneness, taking the positive associations of solitude and its contrasting loneliness and isolation, something that we've seen much of during the past 18 months or so.
Curator Anne de Charmant explains, "All Alone is an idea we've been working on at Meadow Arts for several years, but the recent Covid pandemic has brought the subject into much sharper focus now and it changed the way that the artists approached it. Edie Jo and …kruse have each brought a different perspective to thinking about what being alone means to different people,and the impact of neurodiversity on ideas of aloneness. Adam has created a stunning film that uses the same actress as different characters to explore Fishpool Valley, while David Bethell has recreated a rock he saw during his daily exercise sessions during last year's lockdowns. Simon was inspired to photograph the classical statues in the V&A during the first lockdown, when they were wrapped in plastic to keep the dust off them. The resulting pictures create an eerie spectacle in the woods at Croft Castle."
The project aims to start conversations around the importance of aloneness as a social preoccupation: people can visit www.meadowarts.org to find out about family workshops on 26th October, curator's tours on 2nd September and 7th October, artists' talks in September and October, projects with communities and groups, as well as an online notice board gathering people's thoughts.
Anne continues, "Social isolation has been an often-overlooked feature of the wider fabric of our society for centuries. It's long been a quiet, almost hidden issue, easily ignored by policymakers and the media. Isolation can be a consequence of a rural position, a feature of old age or socio-economic circumstances; it can derive from neuro-diverse conditions such as autism and mental health issues like depression. Importantly, society is increasingly recognising the fact that isolation is an issue for the whole human community."
The works in All Alone include ethereal photography amongst the trees by Simon Roberts; viewpoints from an artist's eye via a series of brightly coloured chairs placed in the landscape by Edie Jo Murray; a portal in the delightful hermitage, leading to new writing and a 'cyborg's' response by …kruse; a newly commissioned film made in Fishpool Valley by Adam Chodzko that has been released on site and online; as well as a surreal installation in one of the small ponds by David Bethell.
Croft Castle's Fishpool Valley, is the setting for All Alone, chosen for its special sense of place, picturesque design and character that makes it a favourite destination for many visitors, walkers and those lucky enough to live nearby.
For more information about all of the artists, please visit www.meadowarts.org
For opening times and prices, visit www.nationaltrust.org.uk/croft-castle-and-parkland