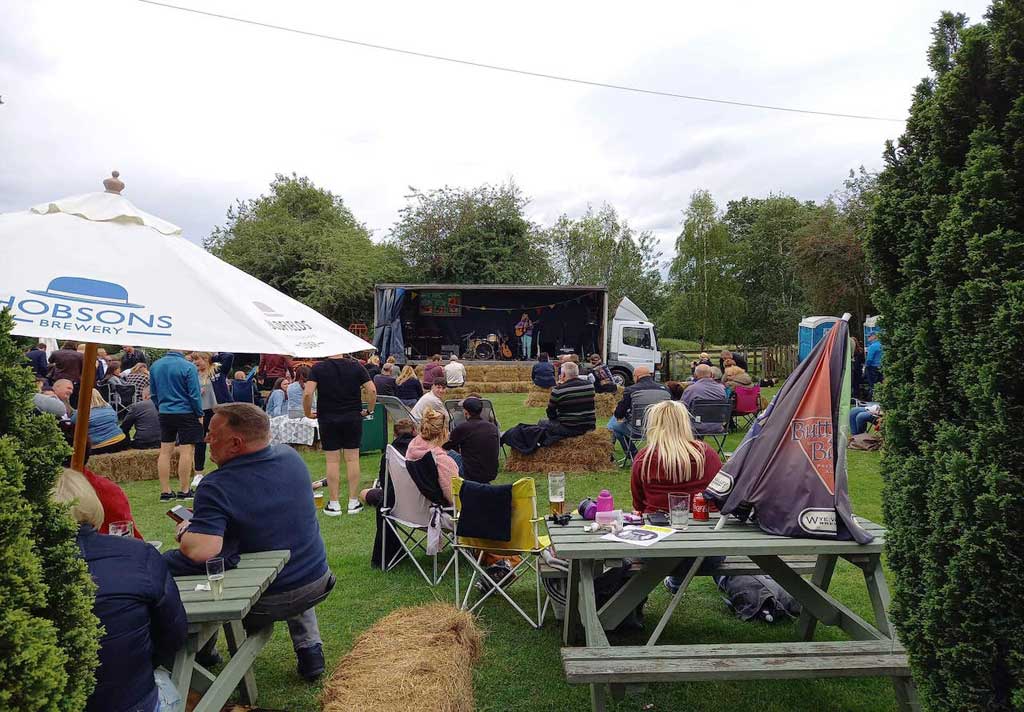 Back with their second instalment, Live Wyre Festival are back for their biggest lineup to date. Expanding to, not only three days filled with music, the festival is also going down the comedy route. Taking place August 20th, 21st and 22nd at the Button Oak Inn in Bewdley, the event is certainly the talk of the town. Created by Worcestershire based indie band La Vivas back in 2020, the first event they did sold out within a short amount of time.
Receiving support from the likes of BBC Introducing, La Vivas have created a strong fanbase in the Worcestershire surroundings. Creating a line up with some of the finest artists of the UK, the musical line up consists of Mark Morriss (The Bluetones), Aziz Ibrahim (The Stone Roses, Ian Brown), Alex Ohm, Perry Manning, La Vivas, Sam Lambeth, Jack Cattell and many more to be announced.
Aiming to stay 100% independent, Live Wyre's goal is to support local, original artists and give the West Midlands music scene a well-deserved boost. Wanting to make the event diverse for attendees, the festival includes a comedy night on a Friday night The comedy night on Friday is now FREE, so just rock up and belly laugh. Tickets for Saturday and Sunday are still available from to purchase.
Show Times for Live Wyre 2021
Friday 20th August
Okse's Comedy Roadshow Evening : 7.30-10.30
Saturday 21st August
Free Spirits : 13:20-14:00
Finding Bella : 14:20-15:00
Perry Manning : 15:20-16:00
Smokin Eskimo : 16:20-17:00
Chloe Mogg : 17:20-18:00
Giant & Georges : 18:20-19:00
Jack Cattell : 19:20-20:20
Big Sky Orchestra : 20:40-21:40
Alex Ohm : 22:00-23:00
Sunday 22nd August
Dale Minaker : 15:30-16:15
Mild Headache : 16:00-16:45
Sam Lambeth : 17:00-17:45
La Vivas : 18:15-19:15
Aziz Ibrahim : 19:45-20:45
Mark Morriss 21:00-22:00
Find out more