Worcester Paint Festival strikes again ahead of the main event this September with a brand new mural painted by a local female duo, on the front of the old Co Op building on Angel Street.
This building has been in need of a facelift for some time now and so when Worcester City Council approached WPF, they jumped at the chance to finally brighten up this space.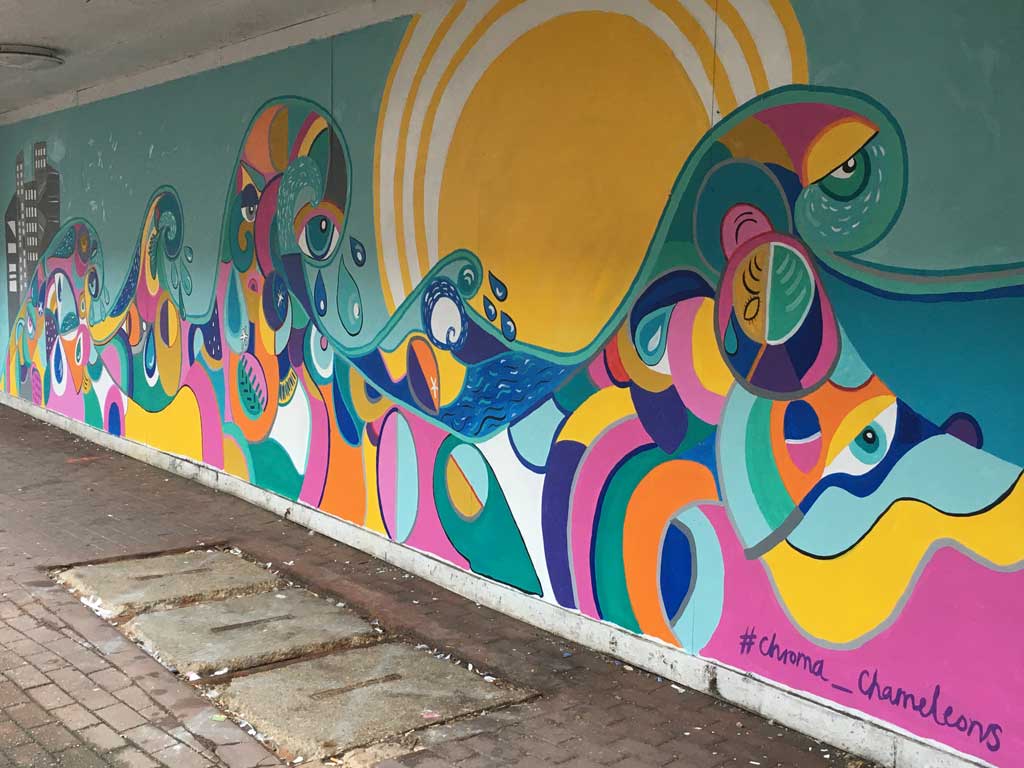 The vibrant abstract piece was created over two days on 27 and 28 June by local, all-female team Chroma Chameleons, with the hope that you will find your own interpretations within the colourful wave. Chroma Chameleons are professional artists who have combined their talents to take pattern and colour to the streets.
"We were familiar with the space and really wanted to make a difference in that area, hoping to create a vision of wonderment for people to get lost in" said artists Chroma Chameleons.
"We are delighted to support local artists to create this fantastic new mural," says Cllr Stephen Hodgson, Mayor of Worcester.
"The Council is working hard to welcome more people back to Worcester, and creating colour and vibrancy in the city centre is key to this."
Worcester Paint Festival (WPF) is a brand new event for this September 18th/19th bringing renowned street/graffiti artists and local/emerging artists to paint outdoor murals around the city.
Kate Cox – Worcester Paint Festival Director said "It's great to get another stunning piece out ahead of the festival this September when you will see more Street and Graffiti Art all over the city!"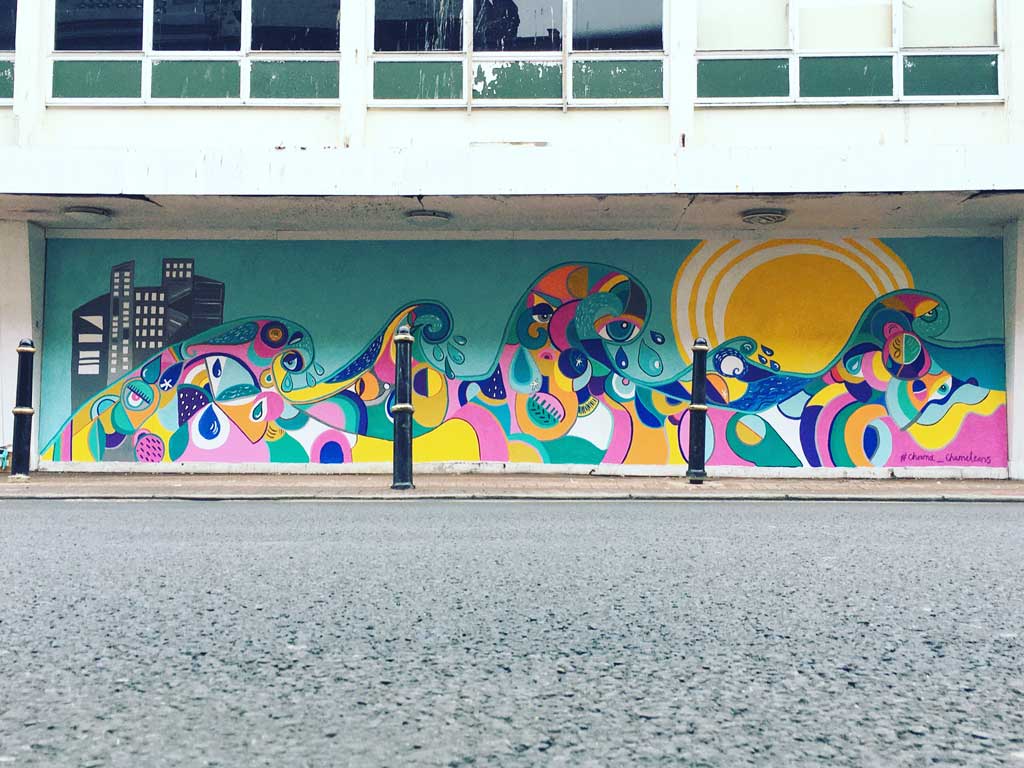 WPF has been involved with several murals that may have caught your eye, including Rob Draper at St Pauls Street, Marko Antonio & Phe on Lowesmoor, Estée Angeline on Sansome Walk and Phill Blake at St Peters Garden Centre. The main event in September will see up to 20 locations to form an outdoor trail.
The old Co Op building at 8 Angel Street has a rich history going back many years – as a supermarket, car showroom and the Victorian 'Theatre Royal' which finally closed in 1955. The building has now been purchased by the City Council as part of the regeneration through the Future High Streets Fund.
Thanks to Crowngate Shopping Centre for the support during the paint and keep your eyes out for WPF main event this September!
Get in touch if you have a wall that needs brightening up via worcesterpaintfestival@gmail.com
Go to: @worcesterpaintfestival on socials. You can follow @Chroma_Chameleons on Instagram.
More information about the FHSF project can be found here: Future High Streets Funds – Worcester City Council