Inside scoop from Dead Dad's Club, Skewwhiff, Glitch and Will Killeen
With Lucy Horwood
Cancelled gigs, repeated pub closures and no clear sign of how things are looking for 2021. But has it all been bad and how have our much-loved local musicians been finding it? After almost an entire year of a live-less music scene, I catch up with some of Worcestershire's favourites to find out what they have been up to.
"We released an album in the midst of lockdown called 'City Kicks Ocean Fix,'" Glitch's lead singer Claire tells me. "We've been working really hard on it all year." Five-piece funk-soul and rock fusion band Glitch were on an upward trajectory, gearing up for a whole summer of festival gigs along with a full album launch and bookings at Paradiddles. "We were gutted as we worked really hard for this release and we had a lot of gigs booked. We had gigs with Worcester Music Festival, Worcestershire Pride, Orchard Fest."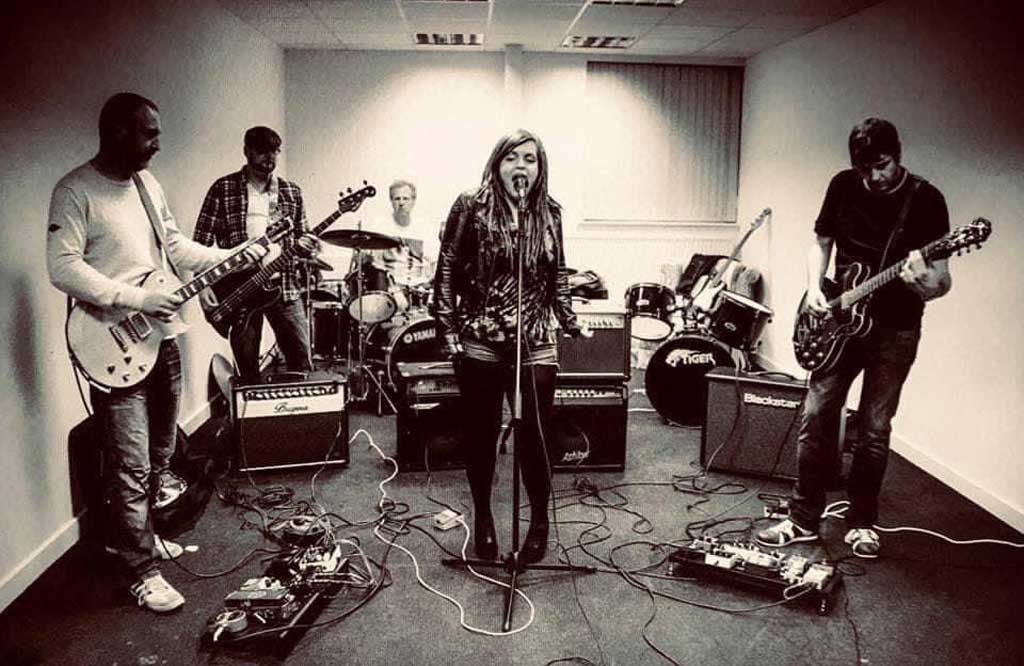 "We are itching to play our music and perform. I did perform a solo set for Lockdown Festival but it wasn't the same and I missed the whole band energy.
"We released the album in April, on a positive note we have been meeting up and it gave us all a break and a chance to reflect on what we want from the band. We've defined our sound and we've got a couple of new funky tunes, 'Thief,' 'Long Afternoon' (The Lockdown Song) and 'The Mermaid's Song'."
"We are working towards producing a second album which is very exciting – we've got an EP as well and this one feels a lot smoother than the last one already."
Similarly, Mark Hogan, guitar player in Skewwhiff, Indie female-fronted post punk band from Worcester tells of how a year of booked gigs has been written off. "We released our album at the end of last year and had festival dates and quite a few gigs throughout the Spring every single one of them has been cancelled, one by one. But a lot of the festivals have kept their line-ups for next year, so we've got bookings in for 2021. It's just a shame as that's when we would have been selling the album really at gigs and festivals! So we've got a few boxes of them left!"… Skewwhiff have been getting creative, writing and producing new material and have an upcoming gig coming on 5th December at The V-Sessions, a live stream music from West Malvern's recording studio The Funky Bunker. "We've half a dozen new songs in the pipeline," Mark tells me. "We've got a new track 'Full of It' which we might air on V-sessions."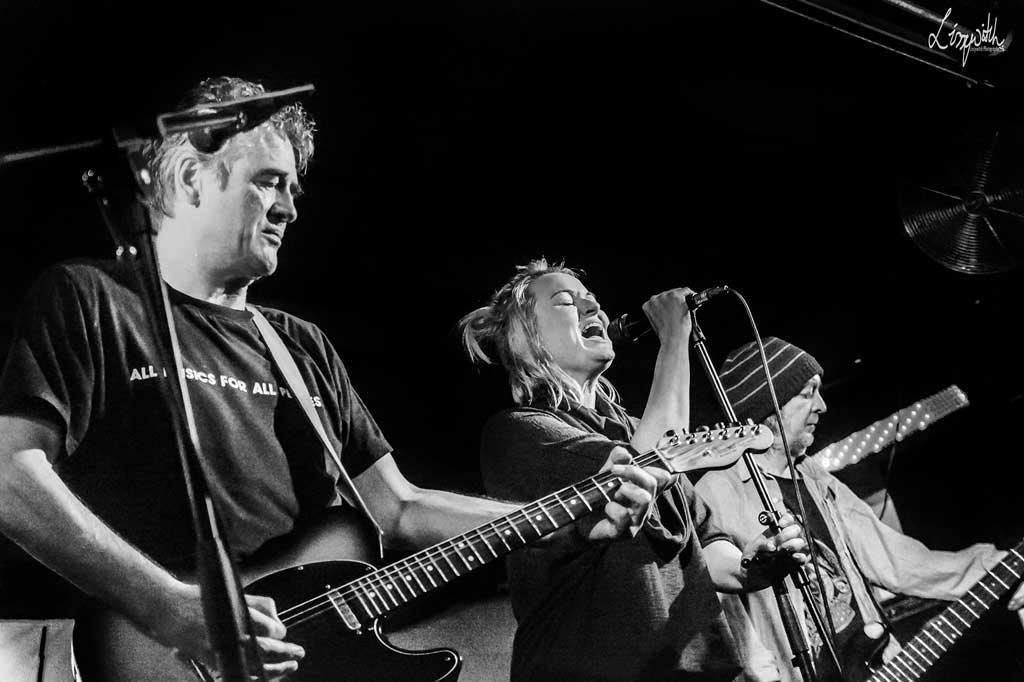 Will Killeen, Irish Blues guitarist and singer-songwriter is also "fed up" with the not being able to gig and has taken to horse-riding and oil painting. "I was meant to go to Ireland for a month to play, but it's worse there than it is here! A few festivals, The Roots Festival in Kilkenny – there was the one in Ballysillan, one in Cork – there were lots, there were some around here and then I just didn't bother as I had a feeling it would go on! I still played a few at Matt Pierre's (The Chestnut) and The Plume of Feathers. I'll probably do one at Mad Pierre's in December if it opens up."
Playing around for over fifty years, Will would always get gigs through word of mouth, "people would just ask me," he said. "I come from Ireland so when I was a kid in Ireland people just played and sang, you know? When I started playing guitar it was around the time of the early Rolling Stones, early sixties the 'Little Red Rooster' was number one in the charts – that is the type of thing people listened to, I liked all those old timey things, Woody Guthrie, Appalachian things that come back into fashion now and again. I like the Irish music all that stuff, blues, electric, I still like The Stones, old blues like Howling Wolf. I used to play around with harmonicas when we were kids in Ireland there were always harmonicas around and tin whistles, my Grandma and people sang – it was just normal! They didn't make a big fuss of it either, people played instruments and they didn't make a fuss of it!"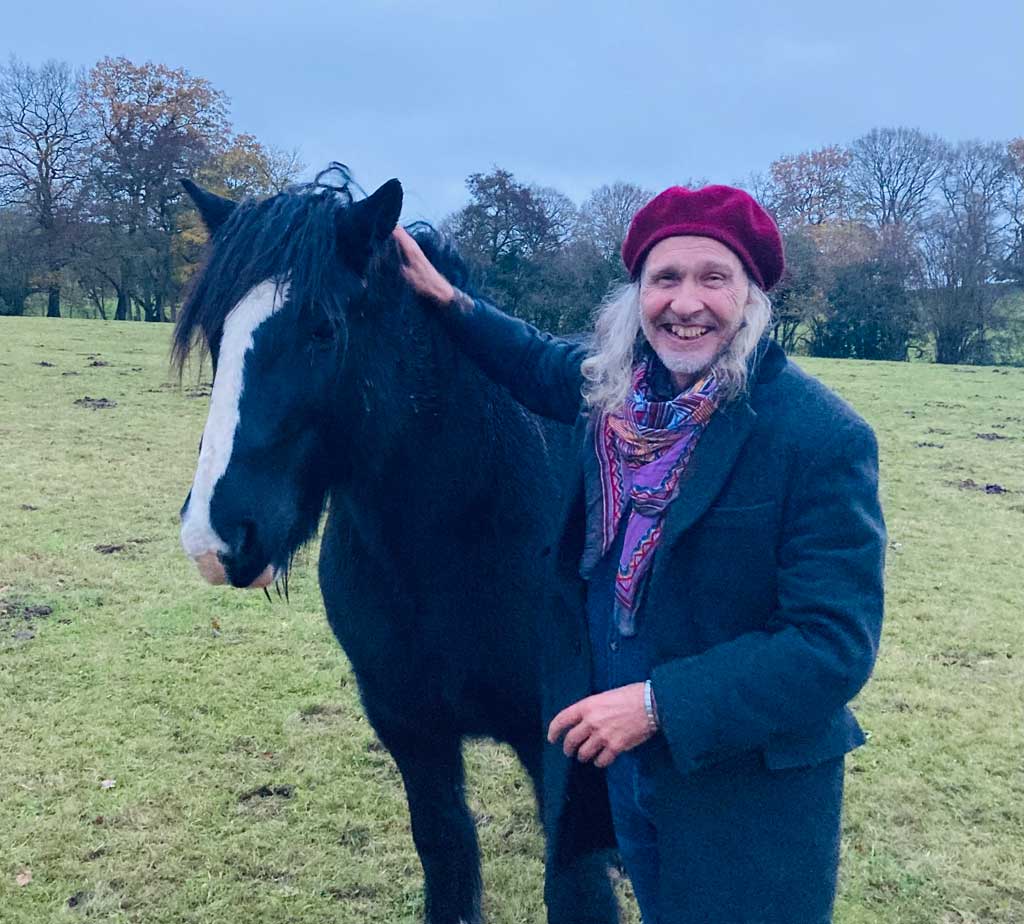 Lee Richardson and Jim Smith from Dead Dad's Club spoke to me about their new acoustic album they recorded from Lee's basement. Inspired by Bob Dylan's, 'Acoustic Sessions,' Jim discusses the band's rough and ready approach as the antidote to modern music production: "We're going to try and do DIY as much as we can," he says. Having just released a music video of one of their old tracks, 'What are you scared of?' recorded on a mobile phone, the band plan to continue in a similar vein. "We've got a few more ideas of videos we are probably going to self-produce, so I imagine there is going to be at least two more videos for the acoustic album and then see where it goes from there. It's about keeping the overheads down and if we can do it ourselves. I always appreciate a band when they make an effort to doing these things inhouse."
The album, which they describe as an as an expose of how they have adapted their style, is to be released along with an EP and a follow-up album in the coming months: "I think it will surprise some people," says Lee. The band has also had another reshuffle: Jim's back, Milo the former lead guitarist has left the band to start University which Lee describes as "a big loss" but they are "buzzing" to have Matt Rawlings back in his place. It Looks like we are going to have to keep an ear to the ground as to when we can catch these bands playing in the flesh again, in the meantime check out latest music from Glitch, Dead Dad's Club and Skewwhiff on all major online platforms.
Find out more