Three city artists unveiled the results of a month long collaborative project that forges connections between visual, spoken and written art forms at Waitrose in Worcester. With the support of a grant from Severn Arts, Susan Birth, Caroline Hall and Cherrie Mansfield have created brand new pieces of artwork inspired by the evocative poem 'Freezing point' penned by Worcestershire poet Jeremy Harwood. The three met through their participation in Worcestershire Open Studios and were set to have an exhibition at Elmslie House, Malvern this month. While they each have very different approaches and styles of painting, their artwork is united by their love of colour and their use of acrylic paint.
Cherrie Mansfield explains, "Although we chose the poem some months ago with the intention of creating work for our planned exhibition, we felt it had a particular poignancy for this challenging time in our nation and indeed the world. It speaks of a 'stop motion world' and 'time expanding to match the widening panorama'. Towards the end there is encouragement that 'the cold brings warmth to the adventure seeker' and to 'wander free if you want your world refreshed."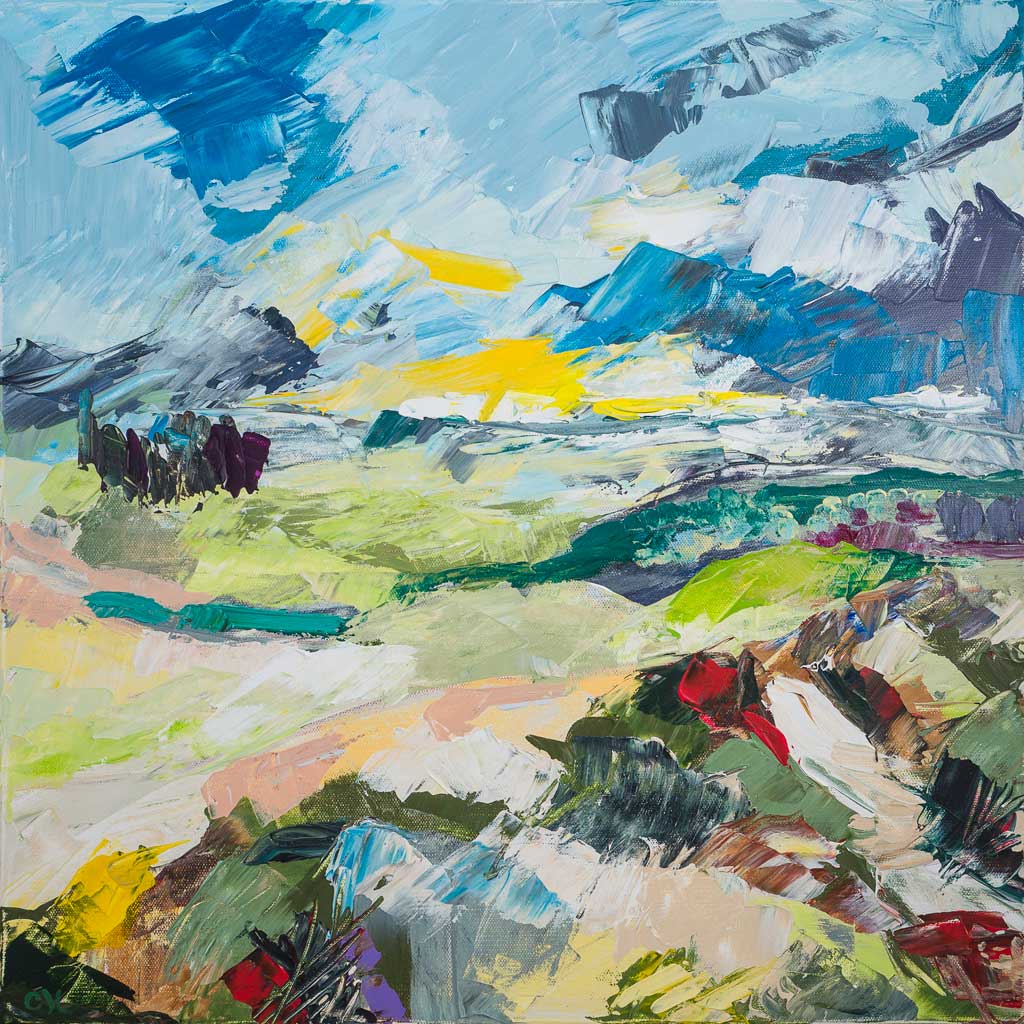 Each artist has interpreted the poem in their own unique way and has been sharing their creative processes on social media as their artwork evolves. Now posters revealing the final paintings are on display outside the Waitrose store for people to enjoy as they queue to do their shopping. Poster prints of the artwork can also be seen at two riverside locations on the Seven Way towards Diglis and at Pitchcroft.
Poet Jeremy Harwood said "It's been a privilege and an education to see how the themes from the poem have been represented. I'm amazed that I can see really clearly a phrase from the poem, or a theme, just in a carefullyplaced dash of bold colour or a line taking the eye deeper into the picture. Importantly too the works seem to me to carry the sense of wonder at nature and its many moods."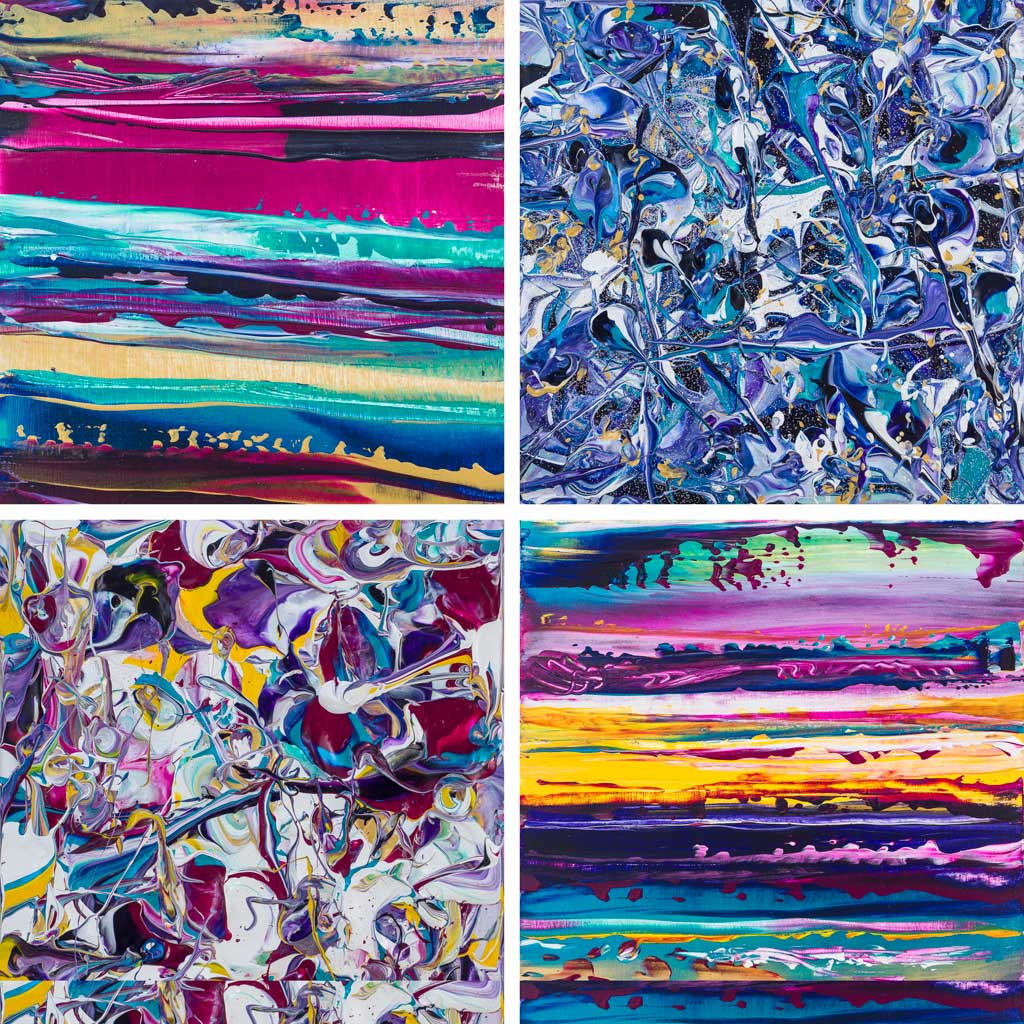 Scott Whittaker, Waitrose Branch Manager said. "I think the project is a lovely idea and I'm delighted to be supporting it. I look forward to seeing the pictures when they are displayed outside the branch". To inspire other people to explore their own creativity during these extraordinary times the artists and poet have also created a selection of free downloadable worksheets.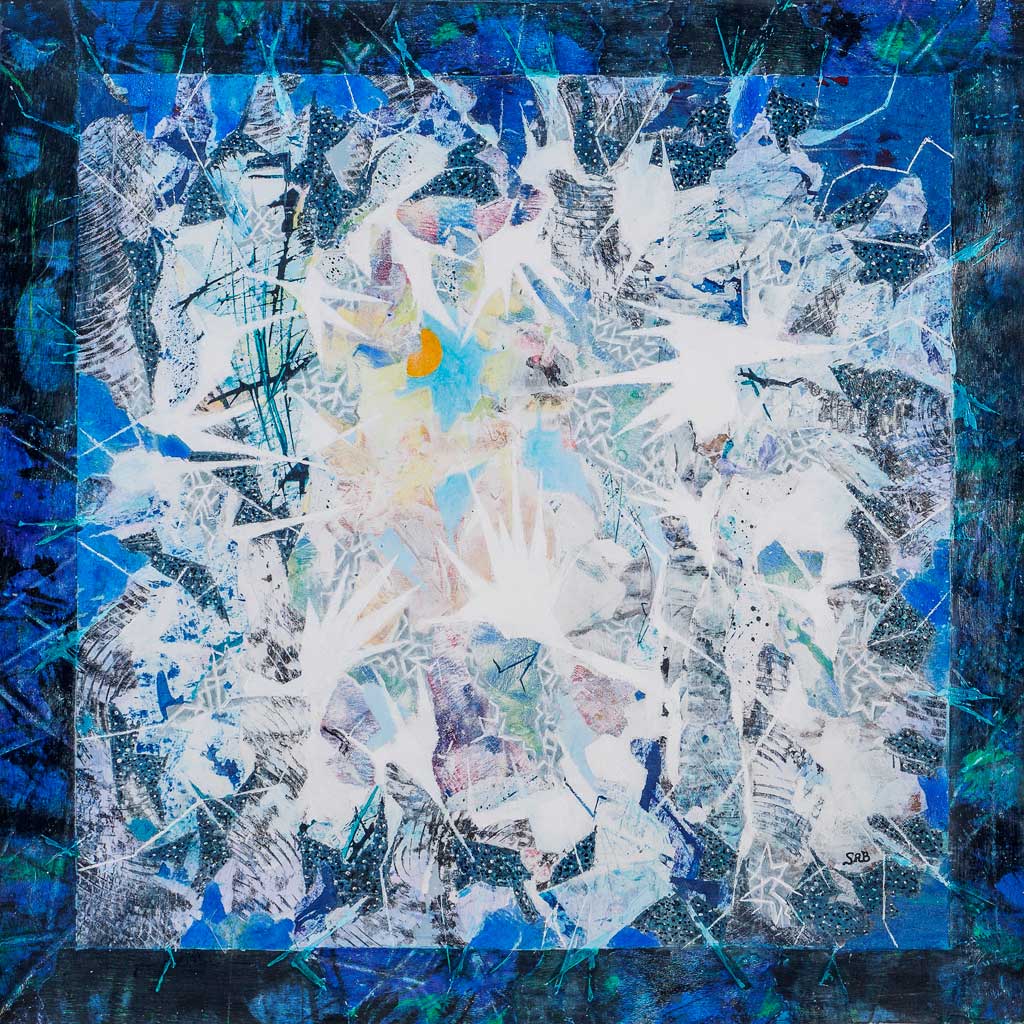 Elaine Knight, Arts Director, Severn Arts said: "I am really looking forward to seeing the final pieces of #freezingpointcolourunleashed. #CreativeConnections was set up as a way of enabling artists to respond to the current pandemic. Whilst the poem isn't a new poem, it is particularly pertinent at the moment and by bringing visual art and poetry together I'm sure many people will be inspired by the final artworks. With so much of our cultural activity online, I'm really pleased that we have been able to support work that will be seen by people as they go about their daily life." Find out more about the project and watch a video presentation showing the completed artwork accompanied by a reading of 'Freezing point' by the poet who penned on the Freezing point: colour unleashed Facebook page