Seas Of Mirth
with support from Pewee & The One Skins + The Retinal Circus trio
The Marrs Bar, Worcester – Friday 3 March 2023
Seas Of Mirth are a genre bending party band with an immersive, trippy deep sea twist. The East Midlands based bunch and Nozstock regulars mix everything from wonky disco funk to worldly dance beats to psychey prog-folk. The latest album Sub Marine Dreams has seen a change in direction towards a sub-oceanic vibe and has been going down a storm at festivals and gigs up and down the country since live music resumed. Their visual element is complete with UV lights, flamboyant white outfits, bubbles and LED sea creatures on stage and in the crowd… a full on sensory aquatic experience all in the name of good old silly fun.
The latest album Sub Marine Dreams has been compared to the likes of Frank Zappa, Funkadelic, Cardiacs, Henge and Talking Heads.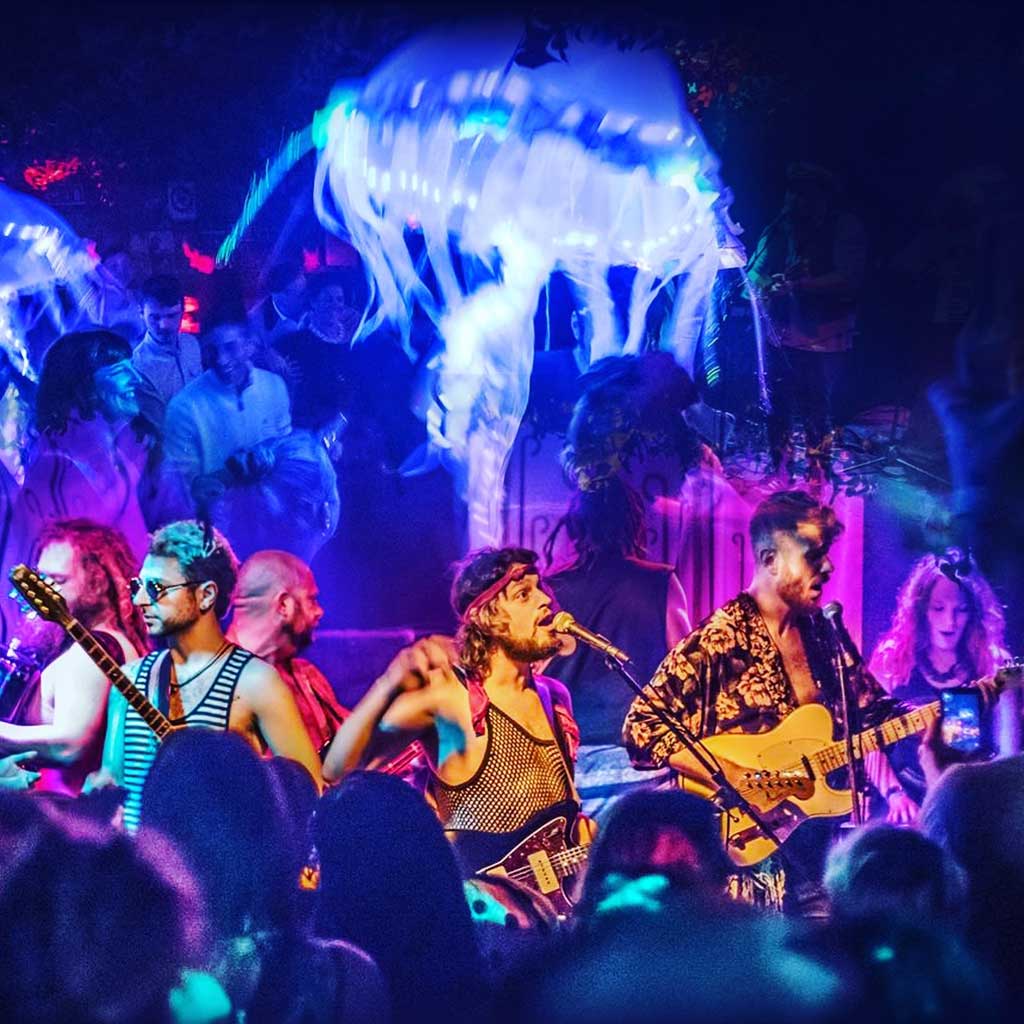 Peewee left the circus, and joined a band. Mixing up covers with upbeat chops, slinky baselines, stabbing horns, and vocal harmonies to boot. Peewee & The One Skins aim to uplift, and get hips a wiggling.
The Retinal Circus (Trio) are a varied psych folk experience with nods to medieval cadence and balladry, off kilter excursions into progressive. Retinal Circus aim to wonder and entertain
Tickets: £8 in advance £10 on the door – available via The Marrs Bar website