Dr. Neville Staple & his band Performing SKA classics & career hits from his 40+ years in music
Friday 14th April, 45 Live, 45 Oxford St. Kidderminster, DY10 1BB
Legendary front man of The Specials, Fun Boy Three and Special Beat, Dr Neville Staple celebrates more than a 40-year career in the music business. Before taking to the stage with The Specials during the famous 'Clash' tour, Staples started out from the early days with Ray King, Pete Waterman, The Coventry Automatics and his Jah Baddis Sound System.
The Original Rude Boy Neville is the last remaining frontman from The Specials which makes him uniquely placed to bring the 2-Tone message to a new generation. Neville's 2-Tone legacy is huge, fused traditional ska music with punk rock attitude, energy, and musical elements helped to transcend and defuse racial tensions in Thatcher-era Britain.
The good doctor says he plans to continue carrying The Specials 2-Tone flag, after the recent loss of his previous band mate Terry Hall who co-fronted the Fun Boy Three with Neville and Lynval Golding. Neville said "Hundreds of fans have been in touch with really kind, heartfelt words, and also to say how pleased they are that I shall carry on performing all our hits and classics, to pay homage to our legacy. They want the singalongs, they want the fashion, they want to enjoy themselves, and I love to give them it all". The actual black and white chequered imagery of 2 Tone has become almost as famous as the music itself.
Neville's set consists of all the top 10 hits from The Specials and Fun Boy Three as well as a few of his own personal favourites, guaranteed to get the audience singing and dancing along. Expect a fun, stomping, nostalgic trip through 2-Tone-Ska hits like Ghost Town 'A Message to You Rudy', Rat Race, Gangsters and many more!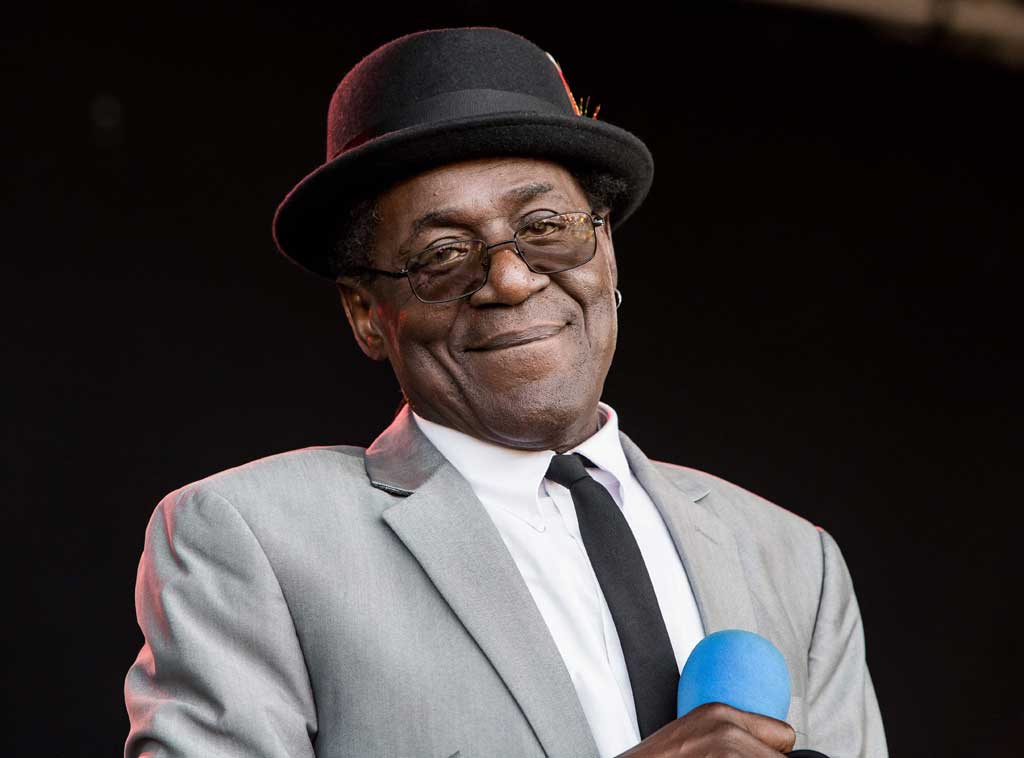 Neville Staple continues to write and produce music and along with his wife and manager, Christine Sugary Staple, he works with schools, charities, university and youth groups providing talks, performance tips, music lesson guest-tuition and fund-raising activities. In his hometown of Coventry (where 2Tone music was born), he is celebrated as a Living Legend. In 2019 he was awarded an Honorary PhD from Arden University. He worked with the Lord Mayor to support Coventry in winning the 'City of Culture 2021' bid and was recently presented with a 'Lifetime Achievement Award,' during a special performance with the children of Foxford School. Now as patrons of the historic Albany Theatre, Neville and his wife continue to work with inner-city children on various creative projects. Neville's work and performances are regularly screened on mainstream TV.
Neville Staple was recently involved in the BBC documentary, 2-Tone – The Sound of Coventry, with other 2-Tone stars, which won an award for Best Documentary in 2022, and also represented 2-Tone and Coventry, with Sugary, at the Queen's Platinum Jubilee. In 2023 Neville will continue to tour with Sugary and his band, and the pair will also take part in radio, TV and other productions, while also producing Sugary's brand new EP, due out by the Summer.