Bombay Bicycle Club, West Malvern Social Club, Thursday 9th June 2022
Sometimes rumours are unbelievable yet true, and last night proved whispers starting yesterday afternoon were just that!  An excited and expectant audience of regulars and locals, (and those who knew how significant an event it would be, if Bombay Bicycle Club really were to appear and play at a small open mic night), were treated to an intimate performance by a band far more used to festival stages and large capacity venues. 
Bombay Bicycle Club have, until now, been quietly working on a new Album, crafting songs from a cottage the Malvern Hills, unseen and their presence unknown, until rumours began to circulate late yesterday afternoon that they may take the stage at West Malvern Social Club's Open Mic Night, a weekly event hosted by Tyler Massey.
Just before 10pm the four-piece appeared on stage to an incredible welcome and opened their set with Rinse me Down. Over the next half an hour they played a number of tracks, engaging with the audience and clearly enjoying the warmth and enthusiasm Malvern offered them. The crowd sang and bounced to some of their biggest hits like Eat Sleep Wake and Always like this was played twice, with the crowd calling for a second encore.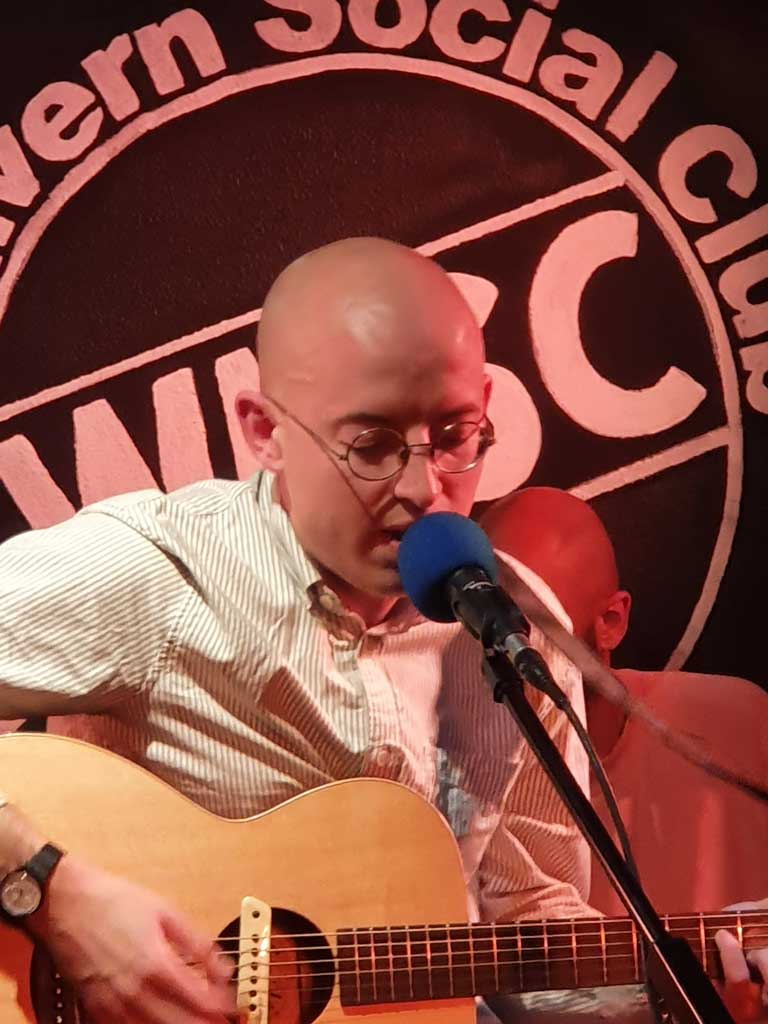 After the set I chatted with front man Jack Steadman, and I was keen to know if being in Malvern had influenced the album in any way? 'I wouldn't say its had a direct influence on that per se, but it's like do things like this, and last night when we went to the Wyche Inn and met some local musicians as well, it's well, when you're in a band sometimes the things you do become quite routine, as exciting as it is to play in front of tens of thousands of people it's actually really nice to come back to this, and I don't want this to sound patronising in any way, but just to go somewhere really real and play music and not rehearse and make mistakes and stuff and it's quite raw!'
I also asked Steadman what were his personal favourite venues to play?
'The best places to play are those that have an established community already, which is what we've walked into here which is amazing!'
The night will now become part of Malvern's rich musical history, proving how its location can attract creatives, how enthusiastic our welcome is, and ultimately, the memory of when Bombay Bicycle Club played the Social and joined the local music scene for the night.
As I left the venue I heard Steadman being asked if they might come back sometime, I paused to hear his answer, 'I'd love to!' he smiled. 
Find out more
Bombay Bicycle Club
Bombay Bicycle club on Facebook
West Malvern Social Club on Facebook 
By: Juliet Mootz