Uncover
Independent Venue Week
Sunday 5th February 2023 at Drummonds, Worcester
I'd normally finish a post like this with a vote of thanks, but for this one, I'll turn that on its head and firstly say a huge 'Thank you' to the Uncover organisation, Samantha Daly and Emily Branson for a splendid week of entertainment in Independent Venue Week 2023 – a tremendous effort. And secondly, to our sound tech, Ryan who took everything from gentle folk to wall of sound rock in his stride and delivered sound as crisp as a new packet of Hula Hoops throughout the day.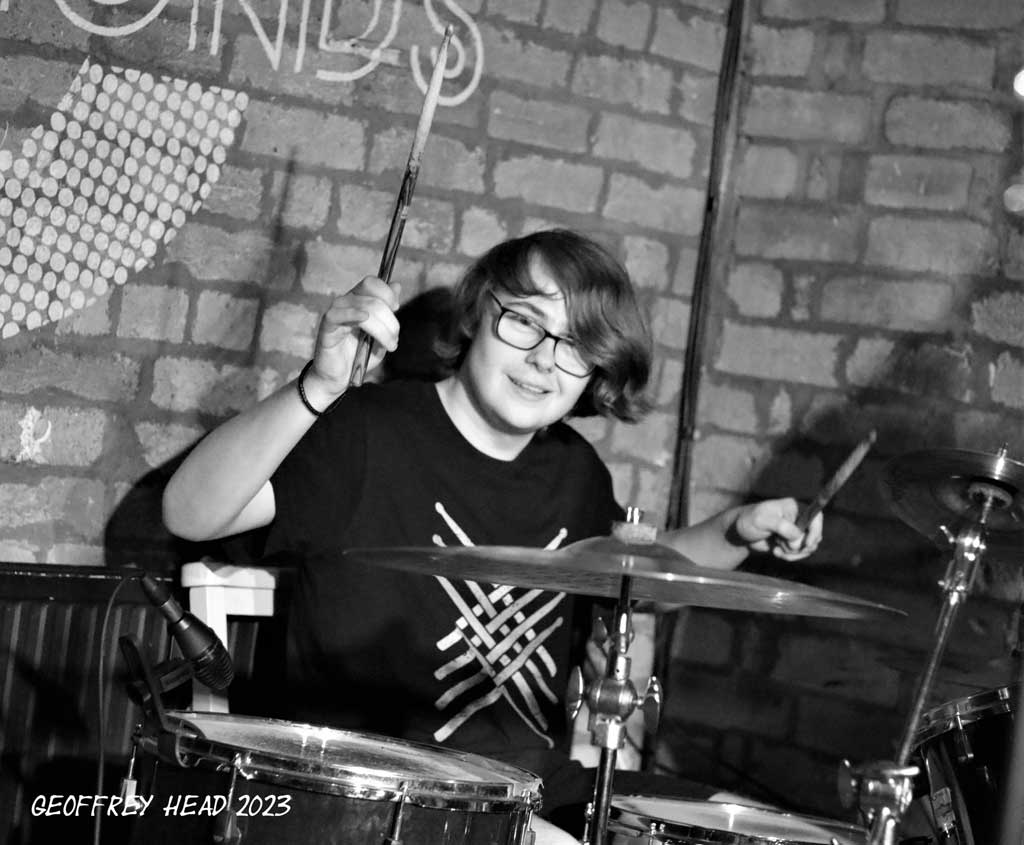 Supersonic Fuzzgun kick us off today and the huge enthusiasm that they showed during their set at last year's Worcester Music Festival is still very much to the fore. They deliver their set of snappy, sparse, self-penned punk and post-punk with great energy and a wonderful sense of joy. At any age, they'd be impressive, at 15 years old they are downright scary…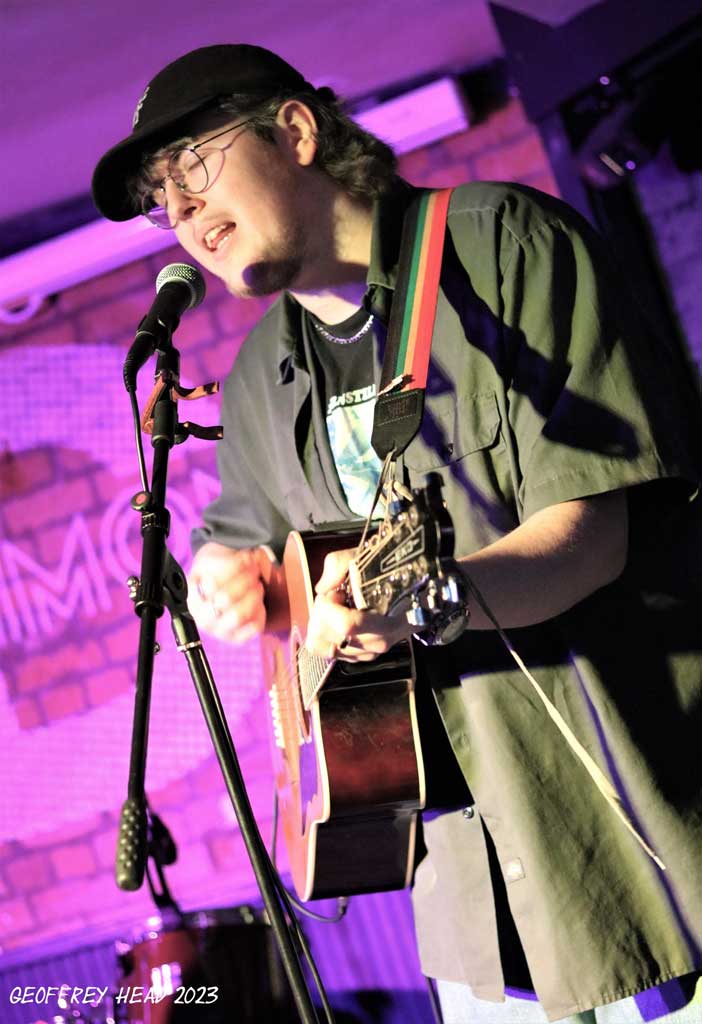 Truck are in somewhat of a purple patch at the moment and have had a busy week gigging already. Dom Watton and Jamie Cairney have long been stalwarts of the thriving Cheltenham music scene, but now they're playing together, their gloriously melodic Americana with its rich vocal harmonies has added a new dimension and significant weight to their growing reputation. As well as their excellent original material – 'Method Actor' is a particular highlight – their alt country version of 'Enter Sandman' has to be heard to be believed. Excellent.
I heard Nadi Hafren play for the first time at WMF 2022 as a two-piece but expanded to a trio, the full beauty of their music flows off a stage transformed into a petrified forest by the wonderful wood sculptures of Rhys Davis. The music, although rooted in folk is infused with psych elements, near- and far-Eastern rhythms and at times acquires an almost trance-like quality over which the astonishing voice of Theone Mae Dawes soars and swoops. A thoroughly immersive and uplifting performance.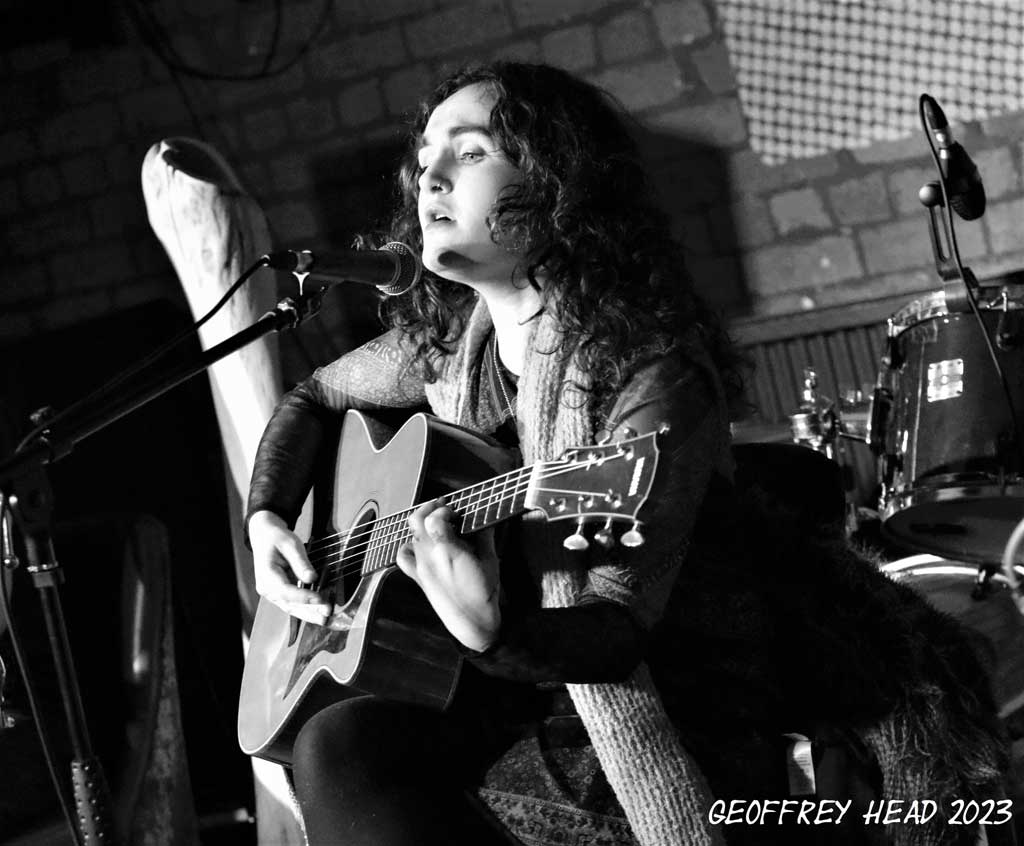 Echo Gecco delivering jaw-dropping sets has now become the norm rather than the exception as this excellent band goes from strength to strength. They are on top form today, exuding smooth power during an extended and breathtaking jam, morphing into flat-out acceleration during, 'No Help Tonight' and finishing with the stately and elegant crunch of 'Spaghetti Junction', both from their cracking debut album, 'Self Titled'. Follow that…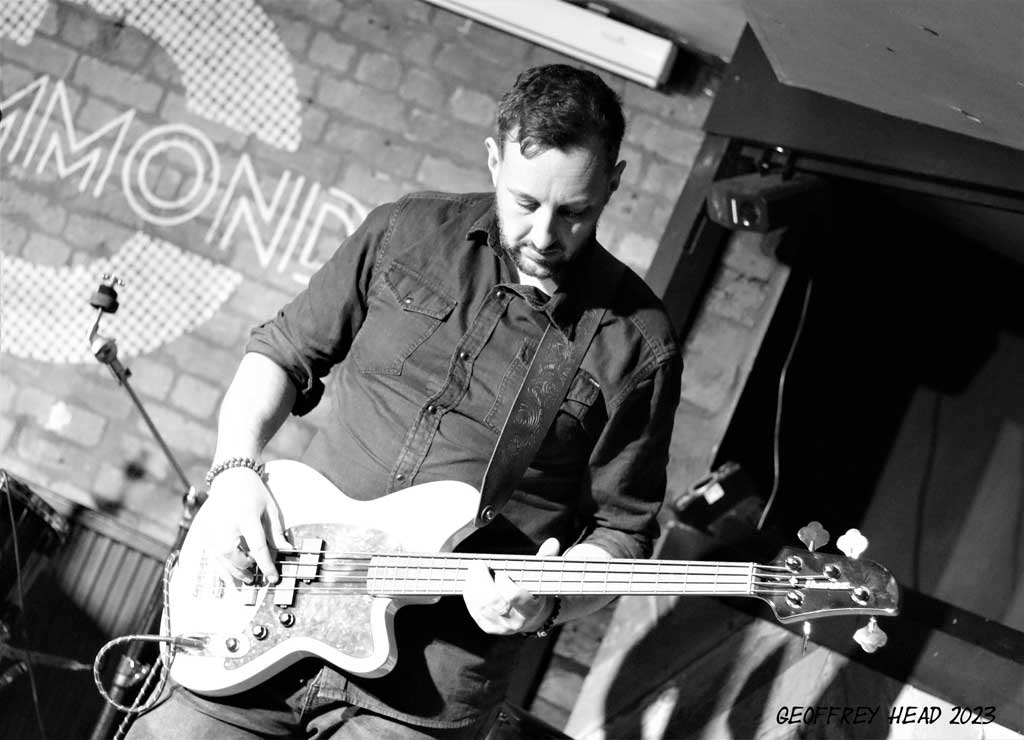 And it falls to the revamped White Noise Cinema to do just that – and however apprehensive they may have been about following such a powerful set, frankly they aced it. They haven't played together for nearly 18 months and the band has now reduced from six to three members – the transformation is smooth and impressive. There's still the outstanding voice of Benjamin Hiorns giving a distinctive edge to the thunderously electronic sound but the sonic effect has become less dense, without apparently losing any of its impact. Bravely, we get a set of brand new material of impeccable quality, which bodes well for the future of this very distinctive band.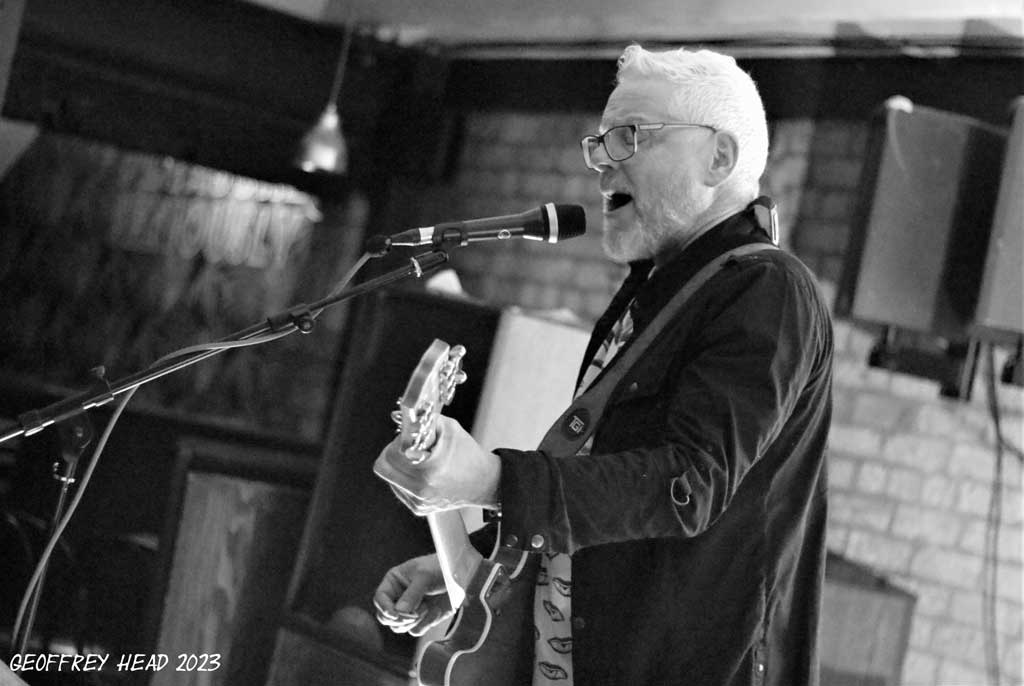 Saving headliners Pink Diamond Review for another day, when I'm not so tired to appreciate them, I make my final band for the day local stalwarts, The Arboretum. The one thing you can be sure of about this band is that your eyes, as well as your ears, are in for a treat as the highly imaginative back projection mirrors the song content. The music is a propulsive wave of psych rock and trance, hurtling off the eerily lit stage – a thoroughly absorbing experience.
Same time next year? Hopefully…
By: Geoffrey Head
Images are Copyright Geoffrey Head 2023
Find out more