Nine Below Zero at The Sub Rooms, Stroud 30th November 2022
I need to make an urgent confession; I am certainly not impartial when it comes to Dennis Greaves and the R&B infused pub-rock of south-London's Nine Below Zero.
In the early 80s growing up on our Estate, council not private, one older lad owned a scooter long before the rest of us and his ability to introduce us to new music was at times inspirational. One album he introduced us to, one which we heartily embraced, was by Nine Below Zero. Consequently, I have seen NBZ live more times than any other band over the years, although, unfortunately I have never had the opportunity to meet Mr. Greaves in person.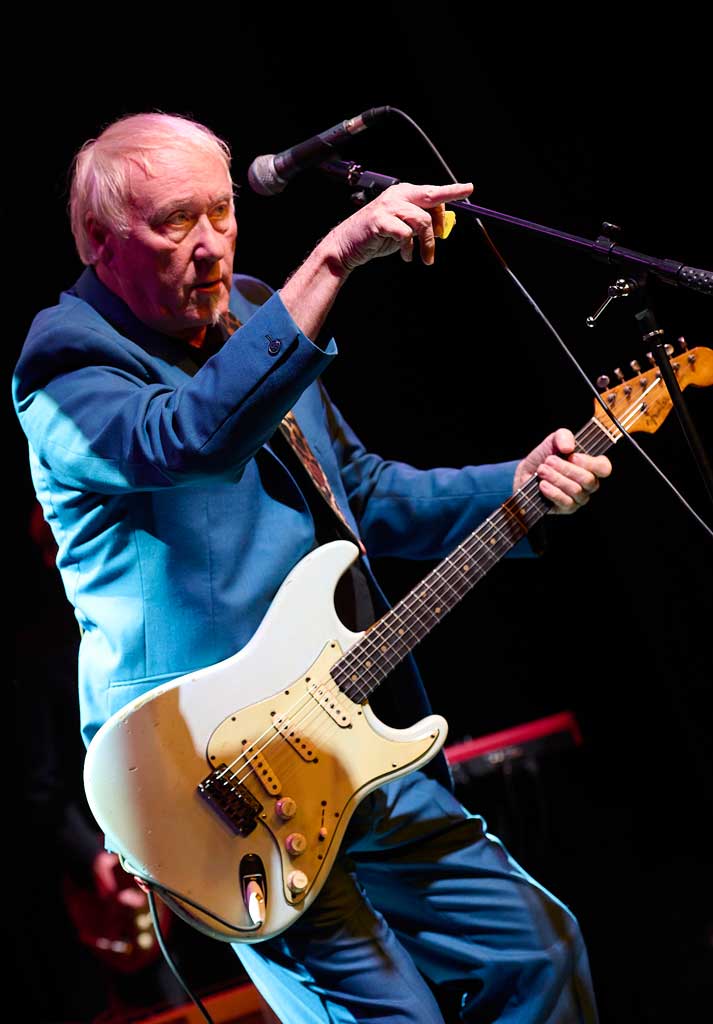 Dennis Greaves takes to the stage with a quiet dignity now. His facial hair fashioned into an imperial. The suit is still worn with a certain panache. And he still holds the guitar as if joined biologically. He is still partnered by Mark Feltham on blues harp. Young Tom Monks is in charge of keyboards (even on school nights), Sonny Greaves IS the drumming section and Anthony Harty is on bass duty. The worthy singer Charlie Austen aided and abetted with sublime vocals and gymnastics. Such is the measure of the man all members of the band were introduced after just three songs. It is never just about Greaves for the man himself.
It is a cliché to state Dennis Greaves and NBZ have forged a name, a reputation and a career from their frenetic live performances. However, the frenetic live performance on this night at the hallowed Subs was as tight as the profit margins on our nation's high streets…
Austerity Blues allows the Zero to make not so subtle observations on social injustice. Packed Fair and Square ignited a spasm of arthritic jigging down the front. The songs punctuated and introduced with Greaves' trademark humour and understated style. The anecdote regarding the motivation for writing Egg on My Face was met by conspiratorial chuckles. 11 plus 11 was given the dutiful respect due the song with random arm gestures and spontaneous sing-alongs. Wipe away your Kiss received the recognition of familiarity afforded a song that had been written last week and not forty years ago! Nine Below Zero live are a force of natural consequence…inspiring loyalty from their fans.
Greaves has never forgotten he was a fan long before he took to the stage. Inspired by seeing Wilko Johnson play guitar all those years ago, Greaves formed a band the following day. It was no accident that the band dedicated a song to the recently departed Johnson on the night. The applause which followed was heartfelt and genuine. The poignant acknowledgement Fleetwood Mac's Christine Mcvie had passed was met with mournful disbelief. The generous front man even had a few words of praise for the staff at the Subs and highlighted their kindness and complementary "woke milk".
Never one to milk the room the encore was timely and well-judged. Recorded on their first album, which fostered my unconditional love, Wholly Bully fired involuntary dances of curious origin, knowing smiles of reminiscence and grins of sentimental reverie. Superlative.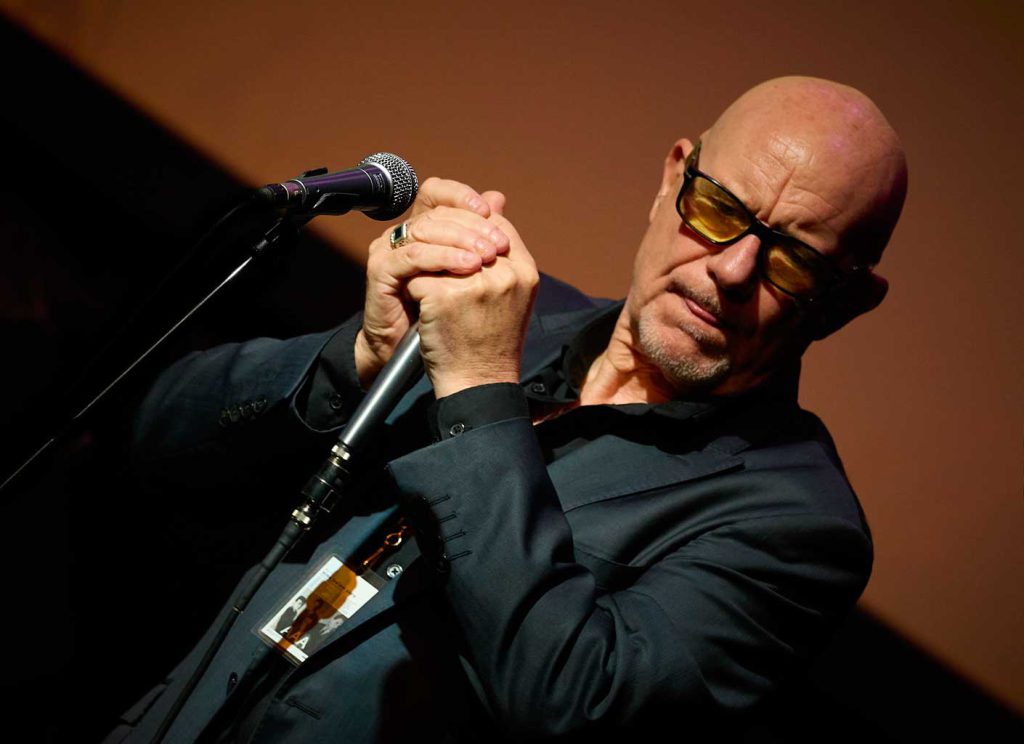 Approaching Dennis Greaves at the merch-table at the end of the night I thought about what I would say to him after all those years? Would I introduce the lad with the Lambretta, or mention the seminal Live at The Marquee long-player? Instead as I posed for a photograph I informed him I had seen his band more times than any other – he simply and modestly whispered: "thank you" – as I went to walk away he put his arm around me…much like his music embraced me over forty years ago.
The Swilgate Scuttler
Photos: Jonathan Duckworth