Bryony Williams, Max Stockin, Emma Howett, Sunday 20th June
The finale show of "Reunited", a run of gigs hosted by Uncover and taking place at Drummonds was a trio of local acts, Emma Howett, Max Stockin and Bryony Williams with a socially distanced audience.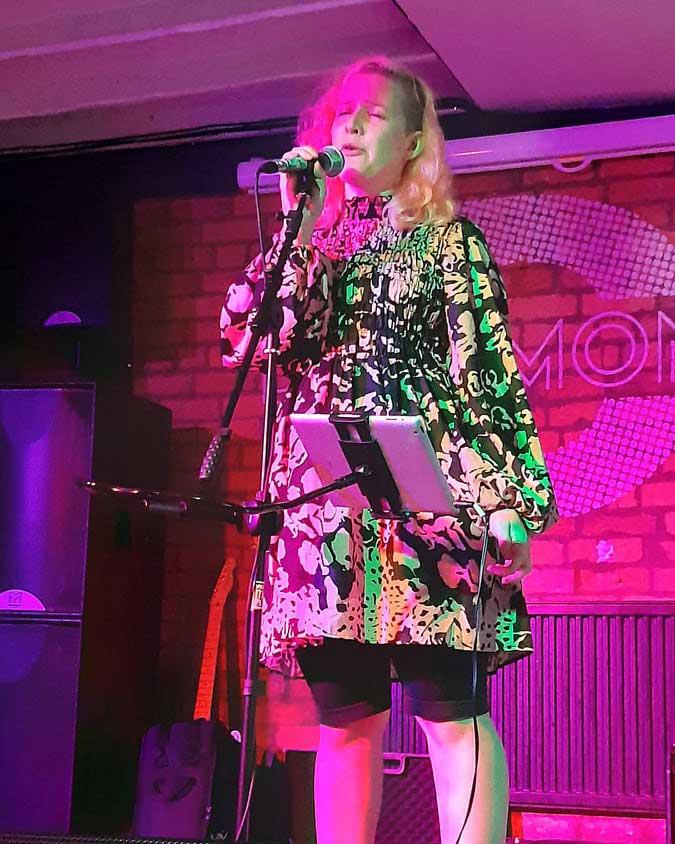 Emma Howett is first up, taking to the stage in a beautiful patterned dress, pink hair highlighted by the stage lighting. She began her set with a simplistic acoustic guitar track before introducing a synth backing track to perform a new track, "I Shrink". Emma smiled throughout the track, which brought a comforting and friendly atmosphere to the seated audience, all of whom had missed live gigs as much as me. Each time I've seen the wonderful Miss Howett, her smile lingers on, its a trademark part of her bubbly performances.
For the fourth track in her set, she discards the guitar to sing a heart wrenching, powerful song about being a narcissist, being pathetic, and the room was silenced as her voice soared with raw emotion. "Crystal" was another showstopper with beautiful melodies teamed with Emma's harmonious vocals, while "Get You Drunk" had playful energetic vibes reminiscent of "Shake It Off" by Taylor Swift. To end her set, Emma's single "Schrodingers Heart" was the perfect choice. Flowing lyrics, powerful thought enducing chorus , and a sprinkling of Emma's infectious personality was the best way to start the night.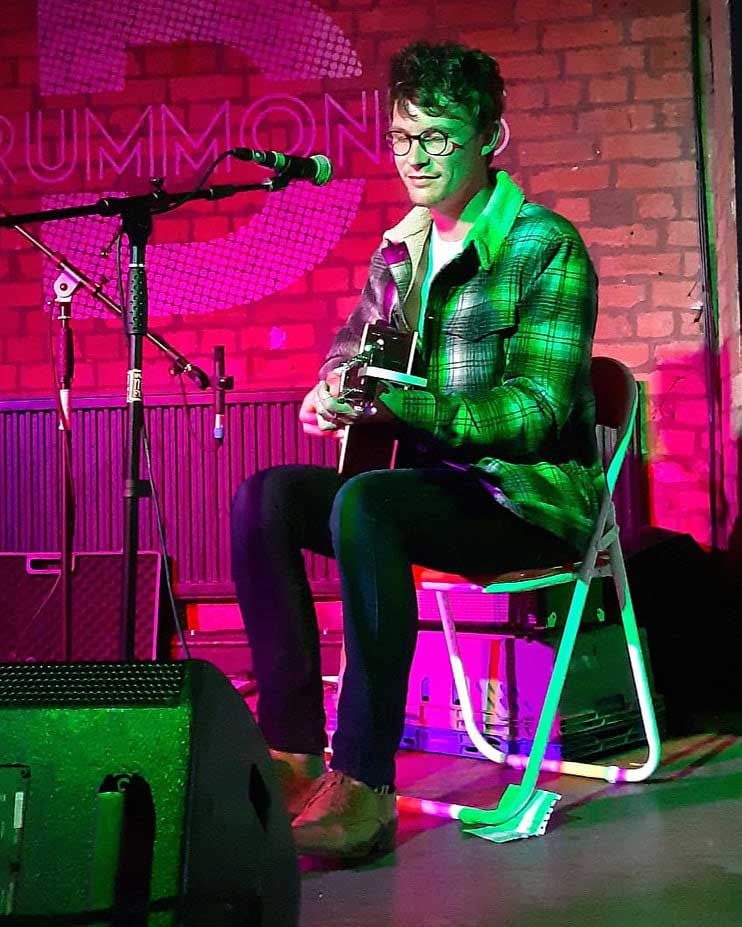 Next up was Max Stockin, a familiar face on Worcester High Street, and was here to offer up some of his favourite covers and throw in a couple of his own songs. His seated set opened with a blues number, Baby What You Want Me To Do, foot tambourine echoing out making it impossible not to want to tap along. Straight into Raindrops Keep Falling, Max's vocals soar strong and loud, putting on a performance made for entertaining. Third track was his self penned single "You", which, with its catchy hooks, sits perfectly within the set. A rendition of Girl by The Beatles, shows the softer side of this distinctive artists voice, and another of his original tracks, "Confess", is delivered with confidence and passion, which can be felt when a singer can relate to lyrics they have written. This middle set finishes with one of the most modern covers that Max puts his spin on "Blame It On Me", by George Ezra, which encouraged a sing song from the sitting viewers.
Last up, the headline act , was the only one of the three I'd never seen live before. Bryony Williams started with a long, delicate guitar intro with subtle, beautiful vocals, before going in to the melancholy "Silhouette", with her poetic storytelling, she stared out into the distance, drawing us in. Edgy track "Knockin'" was a beautiful track, as Bryony explains she's used to playing with a band, although I feel the stripped back, raw set was just divine.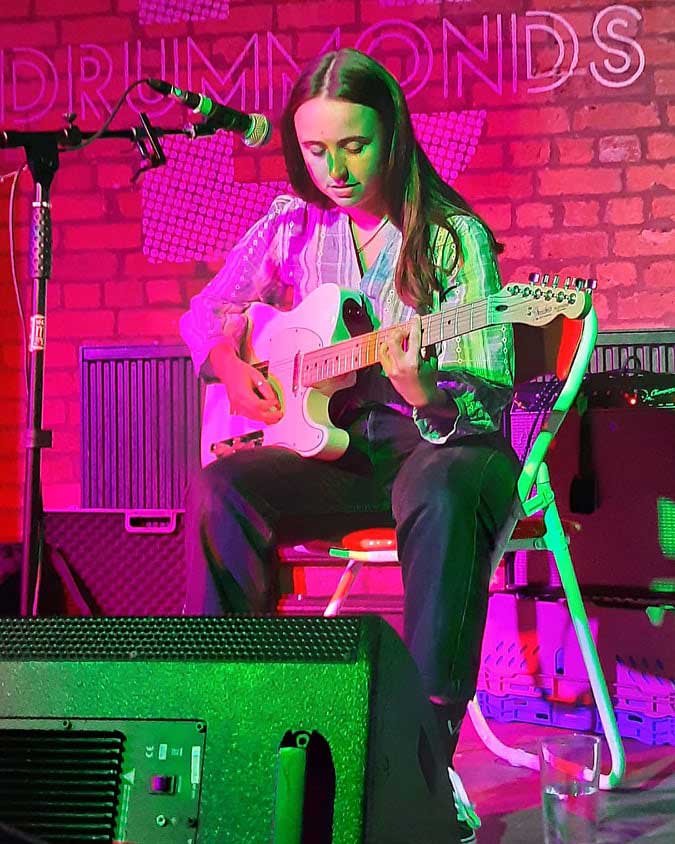 "Cherry Red" seemed to touch upon meeting up with someone there was history with, and rekindling the friendship. Her hit single "I Can Be" was full of more hypnotising vocals and simple yet skilful . Each track felt personal, each a state of mind turned into musical beauty. The whole set was like listening to waves lapping up onto a beach, the tracks ebbing and flowing delicately into each other, with Bryonys vocals like a siren calling to us.
After thanking the others and Sam of Uncover , as each artist did, this whimsical set ended with the powerful "Little Tree".
The three artists, although very different from one another, worked brilliantly as a line up, each serving us a different taste of melodic enjoyment, long overdue.
Despite Covid restrictions, the night ran smoothly and felt a safe and enjoyable night. Huge thanks to all those involved. Let's hope live music can come back to being the escape so many of us need! Support your venues, we need them as much as they need us!
By: Kate Ford
Find out more