Single review: Ghost by I. The Lion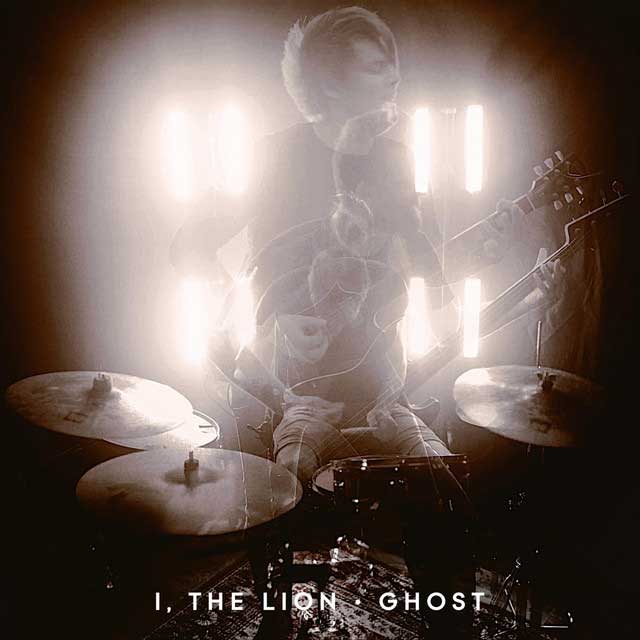 I, The Lion are a post punk trio from Cheltenham, made up of Chris, Elliot and Eddie, who have released their new single Ghost and accompanying video on YouTube on 10th April. A punchy intro switches on the light bulb in your head, with hints of epic guitar riffs, leaving you hoping for something special in the following few minutes. You will not be disappointed. The opening line of "I will never grow up now, I will never be like you" is a purring introduction to the singers voice, again, a tease of what you hope is to come, a feeling that you know you'll be turning the volume up as the track builds. As we get into this track, the tension does indeed, rise, and we are entered Into a euphoric chorus and positively ROARING vocals. Just after the midway point comes the musical showcase that was teased at the start, with riffs and beats to rival the best. The deep vocals of Chris, declare that he is a Ghost, invisible to everyone, someone who gave it his all and now all hope is gone.
Hard hitting lyrics in a song that oozes rock, but will have the ability to connect to a wider audience, as is gentler than some, and holds a softer vibe so more people will be comfortable with listening to this genre. Words that are clearly spoken from experience collide together with the crashing of drums, a sound that will go some way to helping you envisage a packed venue, beer glasses held high as the crowd belts out the chorus. A situation a lot of us are craving right now. I can hear the energy and the passion in this track, and the accompanying video is kept simple, just the band, performing music they clearly love, made visually captivating with flashes of colour throughout the mainly black and white clip. Moody, but with the focus where it should be, on the music.
Although I've not seen them live, the video hints that the guys are comfortable in the spotlight, and I can only imagine a live performance will be fuelled with even more power and strength than a recorded one. This band is now on my "to see" list, and I'll certainly keep them on my radar.
By: Kate Ford
Find out more