Jamie Lenman at Gloucester Guildhall, 21st July 2021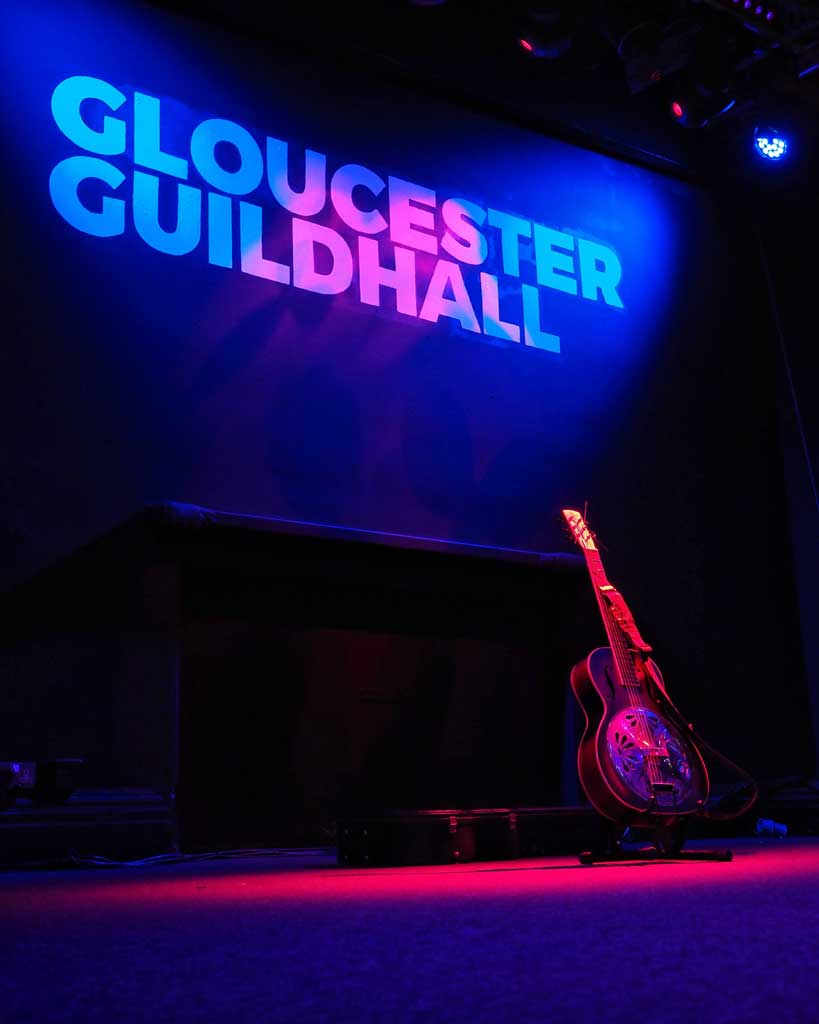 Quite often known for his high intensity, screaming vocal lines and heavy guitar riffage, Jamie Lenman brought things down several notches at the Gloucester Guildhall during the third leg of his Acoustic Summer Tour. The hall was definitely giving off the summer vibe after a few days of scorching heat so Jamie made a good call to leave the suit jacket in the dressing room!
He performed the show to a full capacity, yet seated crowd with a pure simplicity. Commanding just an acoustic guitar and a microphone, he had made arrangement changes to his much heavier songs which gave the fans an intimate show with a whole different vibe.
During "I Don't Wanna Be Your Friend", you couldn't help but want the overdriven guitar and drums to kick in on the chorus but it still worked well without.
Songs such as "Like Me Better" (from King Of Clubs 2020) and "Body Popping" (from Devolver 2017) really sounded special with the room acoustics and Jamie strumming out the improvised chord arrangements. He introduced his beautiful wife to the stage to sing harmonies for a few songs where they sounded (and looked) great together!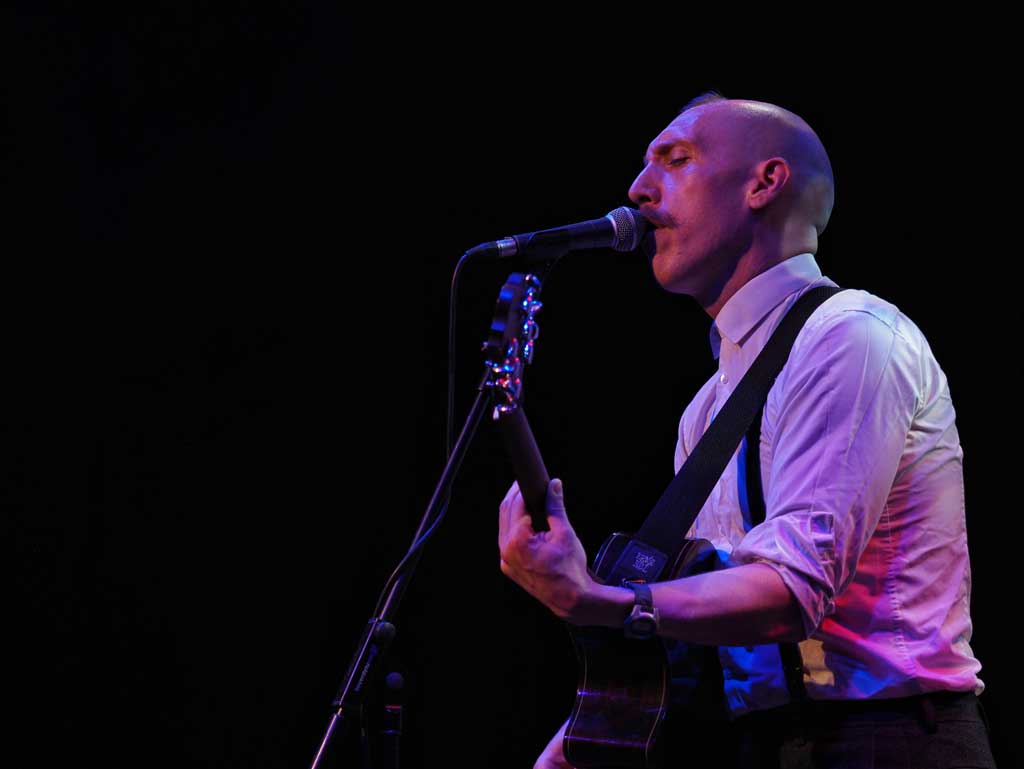 The show flew by and ended with Jamie thanking the audience for their hospitality as he 'exited stage left'. The crowd started chanting for more and stomping the floor. I have to admit that I thought he was going to come back out. The Gretsch Resonator guitar which had been sat centre stage during the whole show gave the impression that he was going to come back out and play some more with that. I think some of the audience wasn't aware that Jamie will never do an Encore but all were left hungry for more!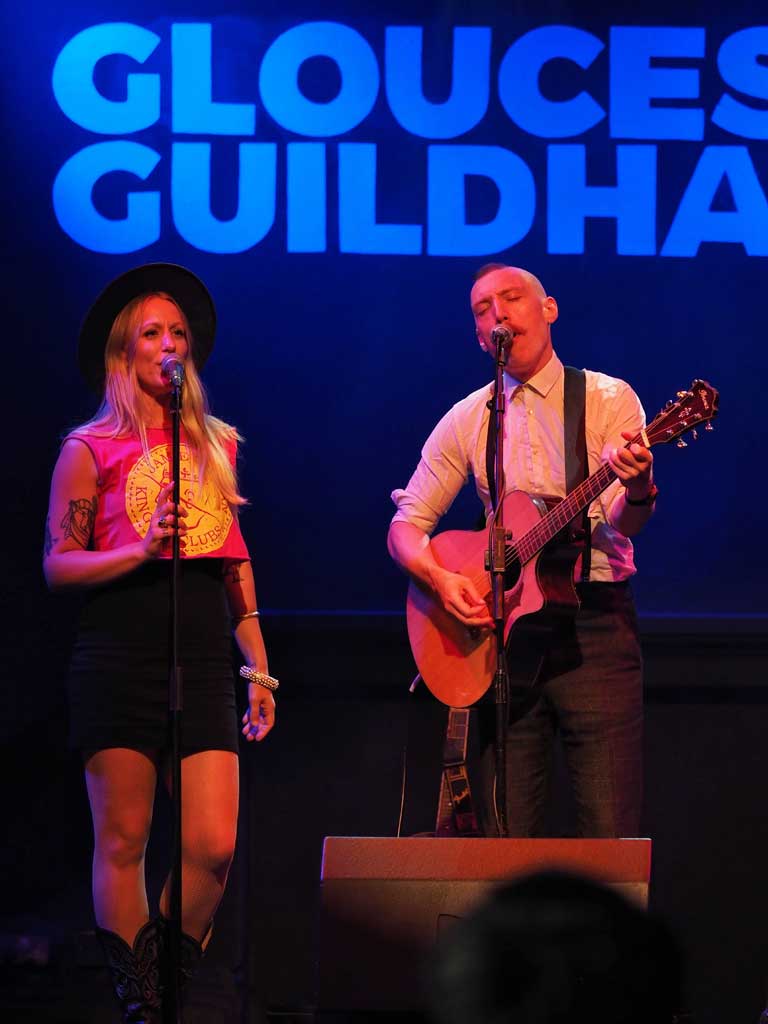 The Guildhall stage, having recently refurbished and adding some new lighting, was looking as stunning as ever and always gives a really cool vibe. You can feel the history of past performances by some of the UK's most iconic artists.
As things start to get back to a more 'normal' way, this was a wonderful way to ease us back into our long overdue duty of supporting Live Music throughout the country!
Words and images by Chris Pearson of CPe FOTO
Find out more