Emergency Exit Arts' Recovery Poems visited Worcester city centre and communities this week as part of The Arches Worcester Festivals' Same But Different.
Recovery Poems, is the creation of artists Robert Mongomery and Deanna Rodger inspired by the thoughts and feelings of the many people they talked to as we started to come out of lockdown. The large light poem toured Worcester's streets and local neighbourhoods inviting reactions and responses from passers-by and community groups.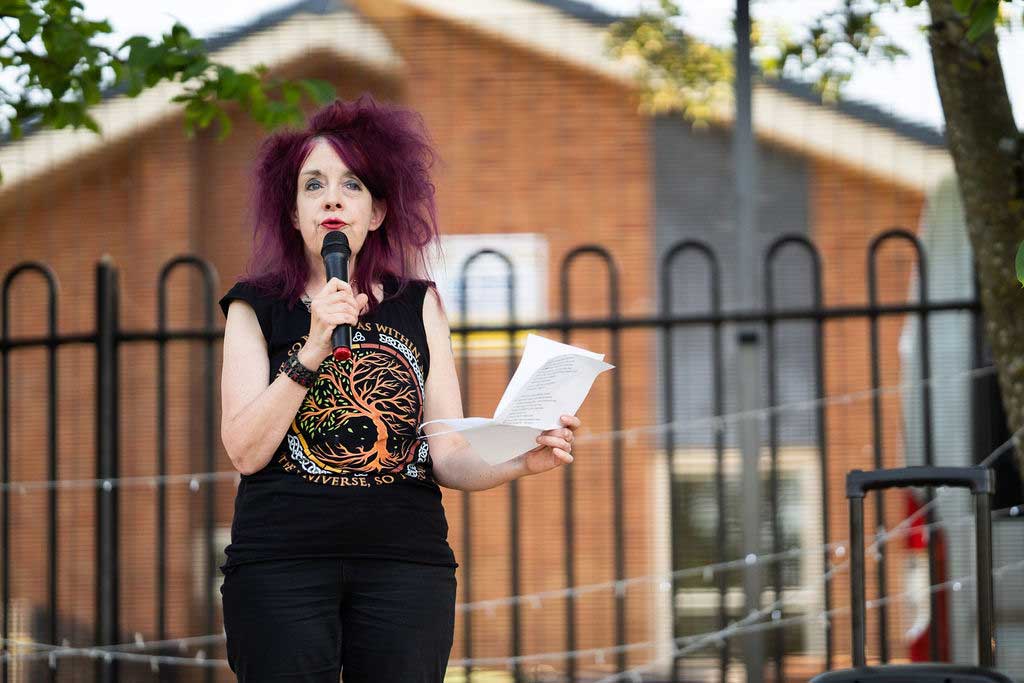 David Edmunds, Festivals Director, Severn Arts said: "It has been brilliant to bring Recovery Poems to the city. It is a beautiful poem that allows you to interpret certain elements the way you want to and take away from it your own experience. Having a large, illuminated poem that tours the city has been a really visual prompt for reflection and offered a sense of hope and positivity to those who have seen it" The inspiring light poem sparked reflection and creativity.
The Horizon Centre and KGV Centre saw dance, singing from Stanley Road School choir, music and poetry performances alongside chalk murals and washing lines filled with written responses to the poem as the communities came together to be creative.
Elaine Knight, Artistic Director, Severn Arts said: "It is really exciting for us to bring Recovery Poems as a creative catalyst for communities and ask them how they want to respond to it. To see the results of their inspiration and creative responses, curated directly by that community, has been amazing. We are looking forward to working in the same way with more communities moving forward."
The two community responses were supported by community curator Anjali Taneja and Worcester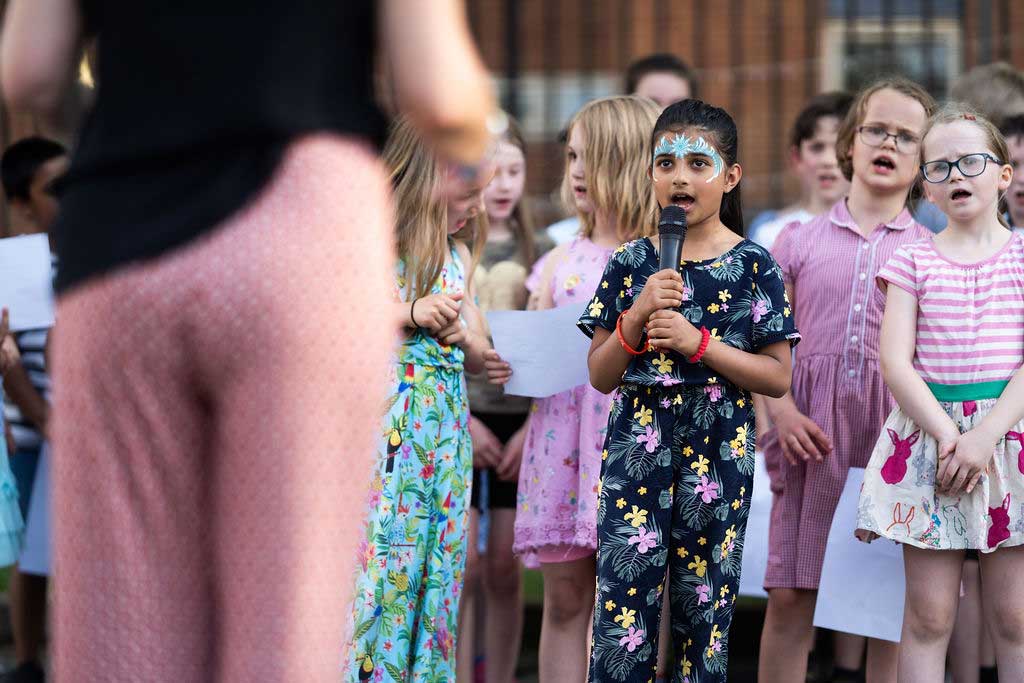 Community Trust. Anjali Fowler, Community Curator said: "This is my first role as community curator working with The Arches Worcester Festivals and I'm excited to bring Recovery Poems to the heart of our local communities. We have some amazing talent and creative ideas just within the local area. Everyone has an experience of the pandemic that is worth sharing. It shows us how much we have in common, and how vital our connection with other people is to our well-being, and that's what we are celebrating. All the people I've spoken to about this event were keen to support the project and get involved where they can."
Ruth Heywood, CEO, Worcester Community Trust said: "Working with The Arches Worcester Festivals has come at such a good time for Worcester Community Trust, as we begin to encourage people back out into their community and emerge from lockdown. The Recovery Poems has helped us to generate conversations about recovery from covid, within our Community Connectors and JOY projects, using art and poetry to encourage participants to explore how they have been feeling over the past 16 months and how they are feeling now. Our communities are very proud of the artwork and poems they have created for the evening events"
You can watch a film about Recovery Poems' visit to Worcester later this week on social media and through the Arches Festivals website where you can also keep up to date on what is still to come this week.
For further information and to arrange interviews please contact Stephanie Stanesby (Festivals Marketing Manager, Severn Arts) on s.stanesby@severnarts.org.uk or 07896 900628.