An exhibition of new paintings by Kurt Jackson is now open at Worcester City Art Gallery & Museum. Clay Country brings together paintings and ceramics centred around Cornwall's industrial clay mines, which supplied raw materials to Royal Worcester Porcelain for some 250 years.
Jackson painted these new works in situ at the Littlejohns clay works, an enormous pit that covers over 500 acres with a circumference of around 15 miles. He observed workers in the pit using massive machines to extract and transport china clay, set in an extraordinary man-made landscape. The dramatic – and sometimes extreme – variations in the weather inspired a diverse range of drawings and paintings, some created by Jackson as he perched on the edge of the pit or down in the depths of the mine. At times, clay and stone were mixed into the paint, creating new textures to the work. Jackson captures the essence of this hidden part of the Cornish landscape, where for centuries clay mining has shaped the culture, heritage and landscape.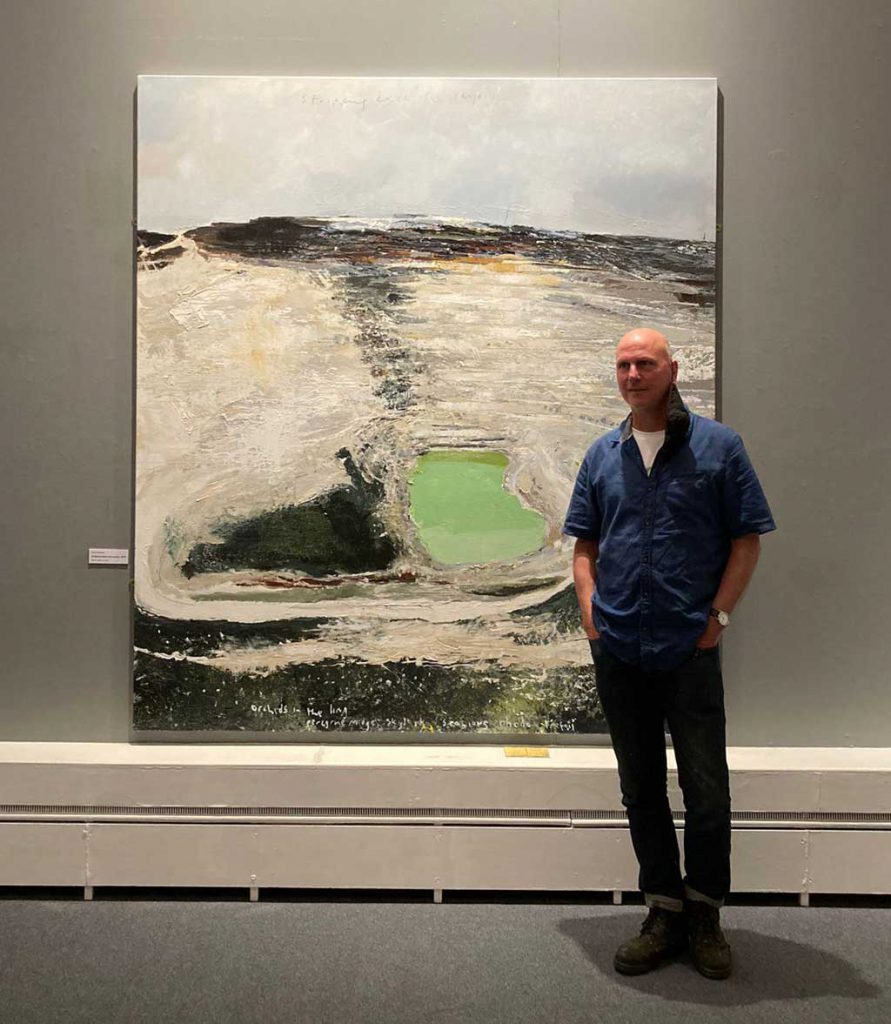 China clay has been mined in Cornwall for centuries, and is an ingredient in our everyday lives; it appears in paper, light bulbs, toothpaste and plastics. The porcelain works at Royal Worcester depended on clay from Cornish mines, so creating an industrial link between Worcester and Cornwall.
Kurt Jackson
Clay Country
Until 20th November 2021
Worcester City Art Gallery and Museum, Foregate St, Worcester, WR1 1DT
FREE entry, no ticket required