There's still plenty of time to get out and about exploring the beautiful walls created by artists as part of Worcester Paint Festival.
The aim is that the work will stay in situ for at least twelve months, longer with some of the larger pieces. WPF hopes that the art work will grow and grow around the city!
There were 27 artists involved in the festival in total, creating 23 murals all around Worcester including St Peters Garden Centre, Cripplegate Park, Crowngate Shopping Centre, the canal and riverside, Netherton Lane, St Pauls Street and many more. Look out for work by known artists including Inkie, Philth, Paul Monsters, Curtis Hylton, Jody, Sophie Mess, Peachzz, Rob Draper as well as many other amazing artists from the UK and from Worcester itself.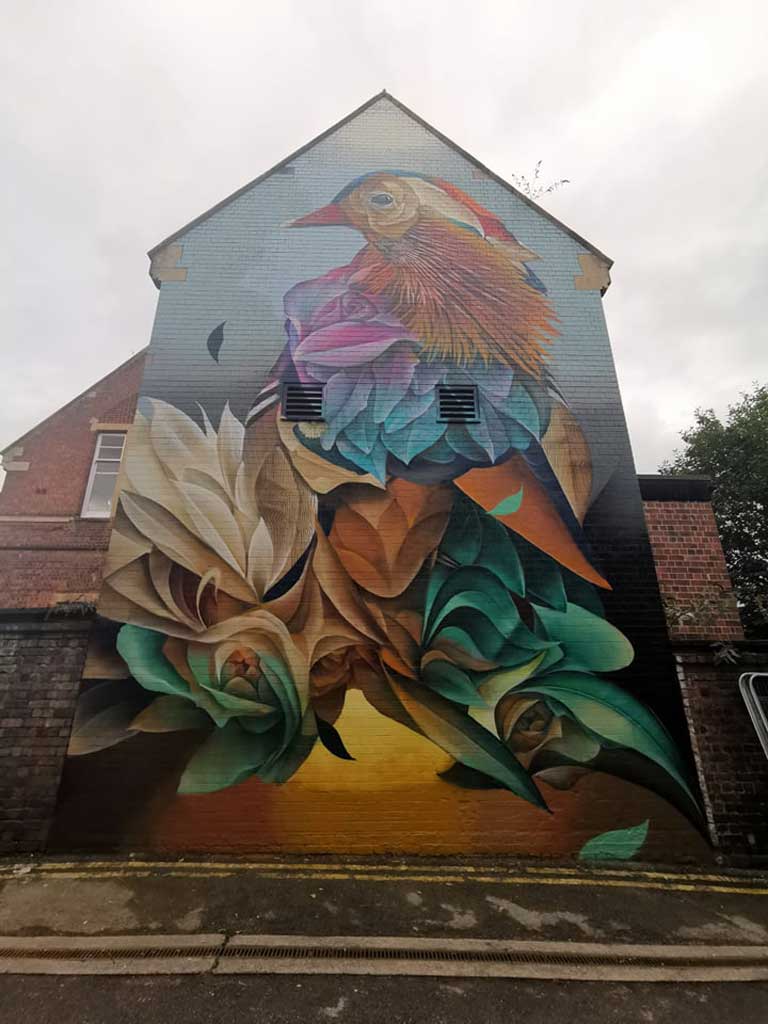 Kate Cox – Director of WPF said "I'm overwhelmed by the public's response to the event which has been in planning for several years now. It's been amazing to see the stunning pieces pop up over the city. Thanks to everyone who supported the festival and gave us walls! And to the team and of course the artists who delivered some stunning artwork."
Worcester paint fest is funded by Arts council England, the Elmley Foundation and Worcester City Council.
WPF would like to thank all of the independent businesses and organisations who sponsored and supported the event including Crowngate Shopping Centre, St Peters Garden Centre, Brewers Decorator Centre, Canals and Rivers Trust, Platform Housing,Royal Porcelain Works, Cheltenham Paint Festival,Onside Advocacy, Academy Theatre Arts, Worcester Sea Cadets, Heroes Bar, The Paul Pry, University of Worcester,Sangers Deli,The Arch Rivals, Lennon Builders, Nozstock the Hidden Valley, Boston Tea Party.
Find out more