"Love The Arbo" is a free enchanted trail of light for all to explore based right in the Arboretum community which lies in the heart of the City of Worcester.
Taking place from 12th – 14th February 2022, from 6pm-9pm, Love The Arbo is a community event where window displays using all kinds of materials, lights and sounds are made by the hands of the residents themselves!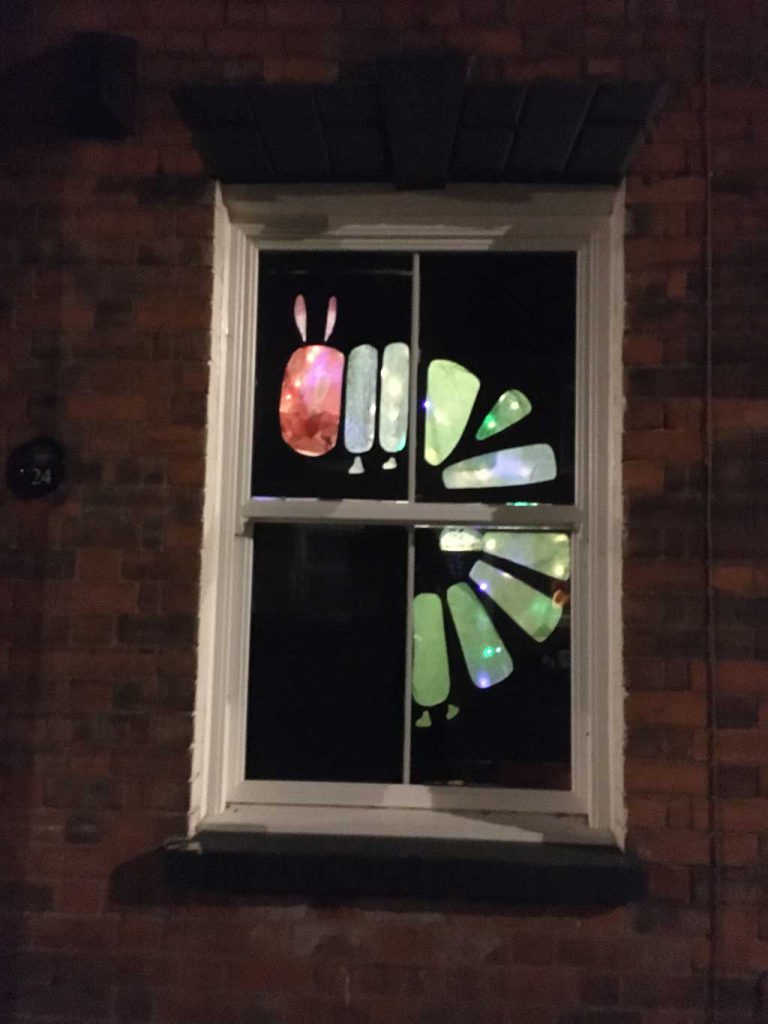 LTA has been running since 2019 and this year we are hoping for more window displays and visitors than ever for 2022, as well as a couple of brand new additions!
LTA have been successful in gaining investment from the Cultural Development Fund with support from The Arches Worcester Festivals at Severn Arts. This will pay for installations and pop ups, a short film of the event and a partnership with Worcester University's Digital Arts Department, whose students will design light based installations for the Pocket Park as part of their course.
If you live in the Arbo, then please come along to LTA's free creative sessions (for residents only) where you can see demonstrations from Worcester University students on 24th January, and our own local artist Mary Jenkins, on 31st January. These are in the Worcester Baptist Church Hall on Sansome Walk, 6-8pm. You can also pick up a free art material pack, given on a first come basis.
Love the Arbo! Main launch night Saturday 12th February with installations, pop ups and refreshments in the Church Hall. Residents will be keeping their windows lit up from 12-14th. Sat-Mon 6pm-9pm. Come for a stroll!
@lovethearbo
Find out More