Saturday 30th April & Sunday 1st May 2022 from 10.00am – 5.00pm
The first Blue Magpie Contemporary Craft Fair of 2022 will be taking place on 30th April and 1st May. With a garden party vibe, makers exhibiting in both the house and garden, live music and tempting refreshments, it promises to be an exciting weekend of inspiration and entertainment.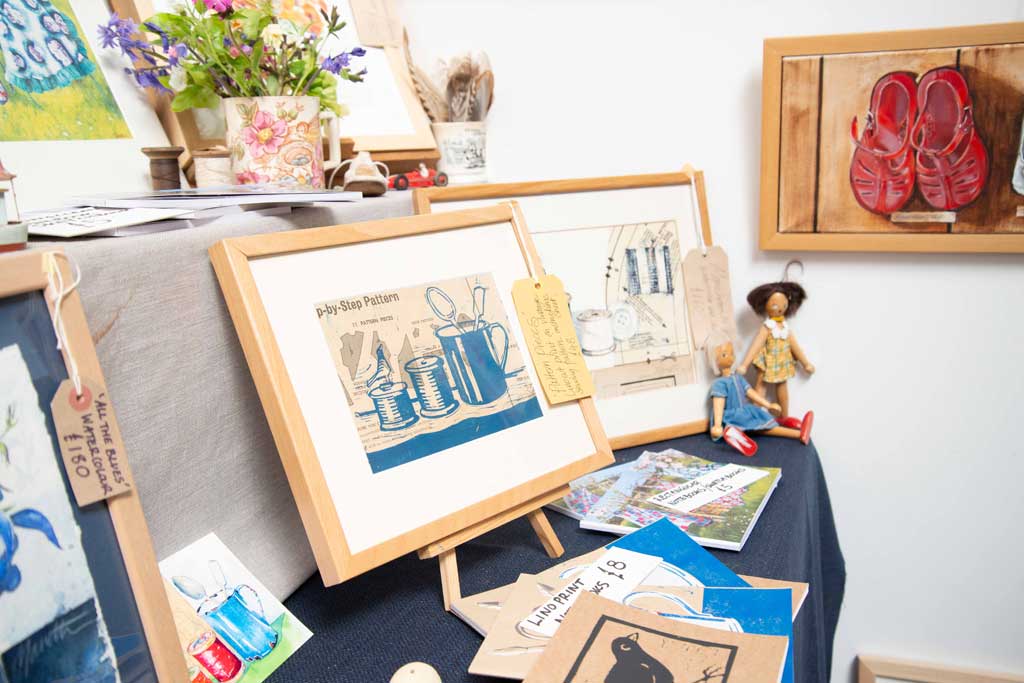 There will be a changing line up of makers over the two days – with 36 makers each day and 54 in total over the weekend. With designer makers who work in ceramics, jewellery, textiles, glass and wood, as well as artists and illustrators exhibiting at the Fair, there will be plenty to choose from and be inspired by.
Although there are no longer any mandatory COVID restrictions, the one-way system in the house will be kept, as well as an eye kept on numbers in each part of the house and garden. The much-loved 'Cake Away' will be in full swing, with the option to either enjoy homemade refreshments at Elmslie House, or take them away to savour at home.
The Blue Magpie Contemporary Craft Fairs are always very popular, with people coming back time and time again to discover more treasures from new and favourite makers. The number and diversity of the designer makers who attend; the friendly atmosphere, with the chance for visitors to meet the makers, and the cake (and other tasty treats) from the Cake Away are part of what makes Blue Magpie fairs firm favourites with both makers and visitors alike! As recent visitors have said, "It's brilliant! So many wondrous things of a hugely high quality." "A lovely experience – spoilt for choice with so many beautiful things."
Admission to the fair will be £3 on the door (by cash or card), which includes a wrist band allowing entry for both days and entry into the Makers' Raffle, with prizes from designer makers who'll be attending the Fair.
Find out more