Luke Jerram's In Memoriam, generated local interest and positive comments from thousands during its 9 day visit to  Worcester by Severn Arts, as part of the Arches Worcester Festivals Programme. The ceremonial art installation has  been created as a memorial to those affected by the COVID-19 pandemic and to pay tribute to the NHS staff and  volunteers who have worked so tirelessly to care for so many.
Created from 120 bed sheets, In Memoriam is intended to be a symbol of local, national and international solidarity. Visitors were able to reflect and remember those affected by COVID-19 whilst thanking our NHS and Key Workers.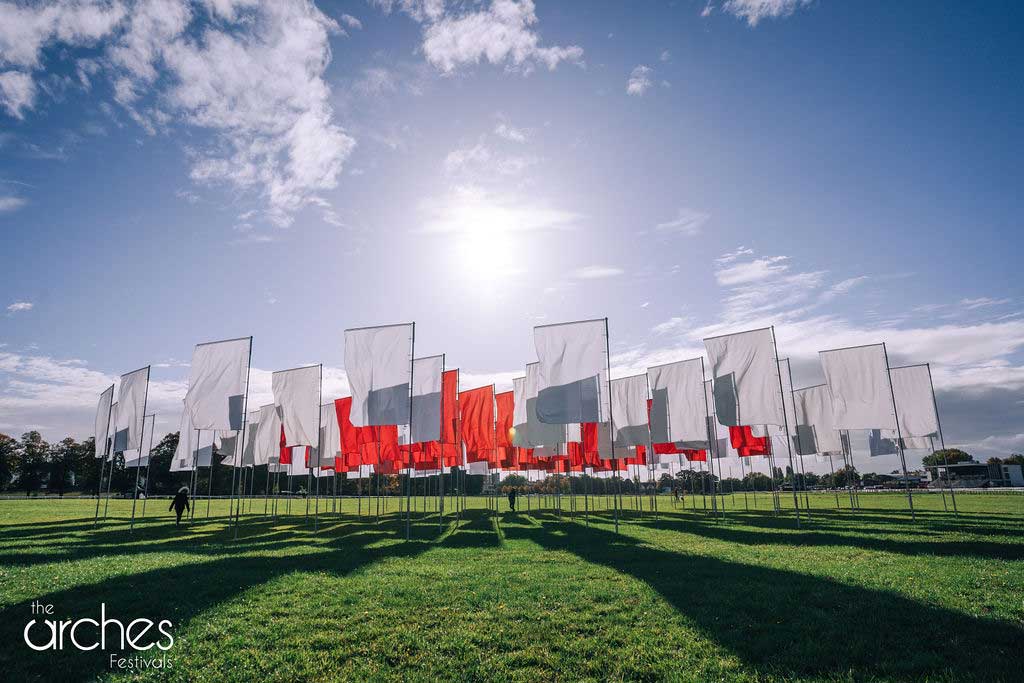 In Memoriam was commissioned by The Weston Arts + Health Weekender' with support from Durham University and The Wellcome Trust.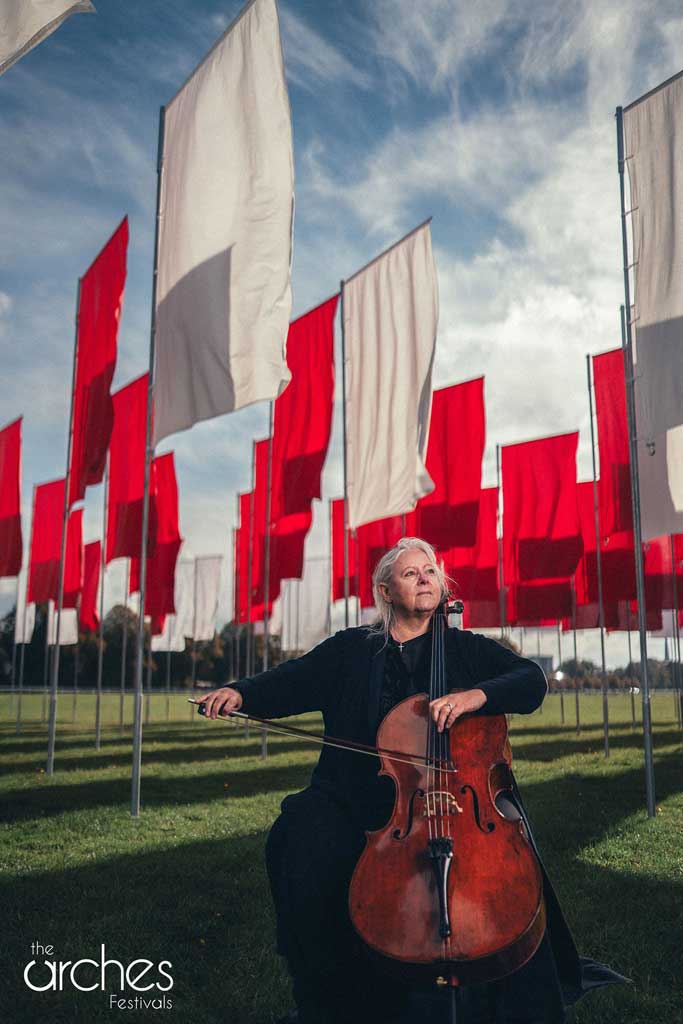 Severn Arts also staged some unique performances within the memorial, these can be viewed on their social media, enhancing your online experience of the art installation. Ellie Dart, Worcestershire's Young Poet Laureate performed her poem 'Finding Hope', 2Faced Dance perform part of Hollow in a World too full amongst the flags and Cellist Corinne Frost (English Symphony Orchestra) shares her improvisation inspired by the artwork. Did you visit In Memoriam? Severn Arts wants to hear your thoughts, please complete their audience survey.
Laura Worsfold, CEO, Severn Arts said: "Creating meaningful moments for people is a large part of the work that we do. One member of the public called out to our team as she was running around Pitchcroft 'Thank you – I'm a midwife, I really appreciate it!'. The art installation is a powerful piece of work whether you are walking amongst the flags themselves or viewing the installation from afar and looked particularly stunning in the bright morning and evening light we were lucky to have during the installation."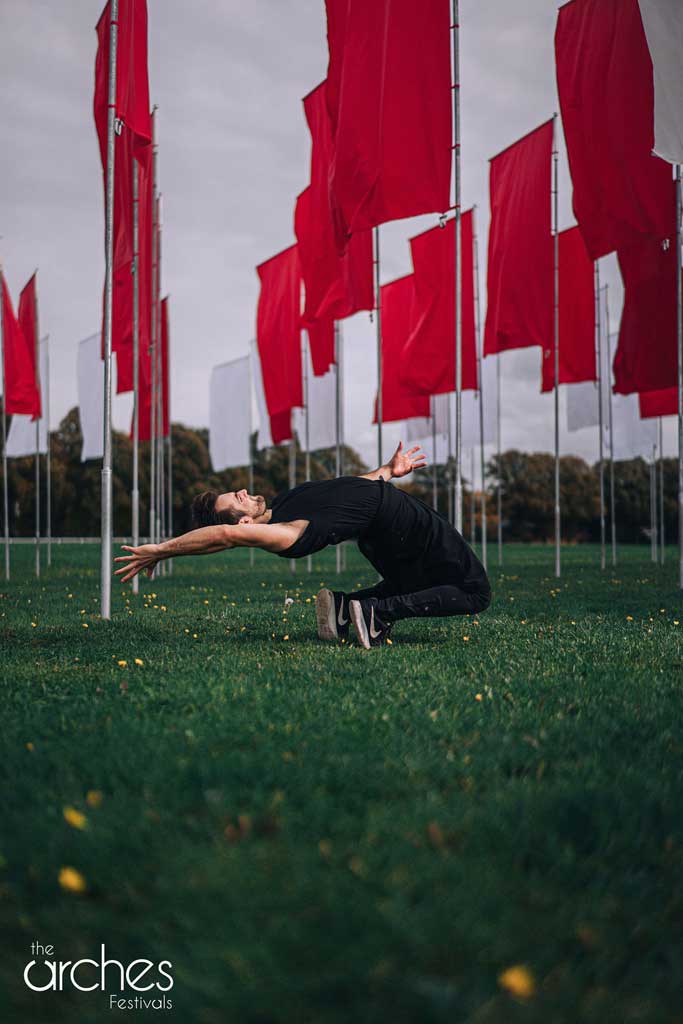 David Edmunds, Festivals Director, Severn Arts said: "I wanted to bring a number of unique and distinctive creative voices to perform underneath the shadows of the flags; artists who would be inspired by and bring their own interpretation to Luke's work. All three performances are designed to enhance the experience of In Memoriam, particularly when viewing in an online space."
Becky Hart, Upper GI Clinical Nurse Specialist said: "I think for me, it brought back the feelings of when this all started and also what everyone has been through, us as a nursing community and everyone as a wider public as well. It was a little bit emotional, but actually, it was lovely to walk through it and just feel part of it."
Andy Baxter, Consultant Radiologist said: "It was a nice opportunity to reflect on what's been happening around us  in the last few months and it felt quite peaceful. The fact that the installation is made from bedsheets was very  significant, its quite poignant."
For further information and to arrange interviews please contact Stephanie Stanesby (Festivals Marketing Manager, Severn Arts) on s.stanesby@severnarts.org.uk or 07901 250703.