8th March 2020, 19:00 | The Pavillion Colwall
By way of a change, Matt Woosey, was sitting shotgun in support of his German compatriots, The Michael Oertel Band, in the cosy confines of The Pavilions in Colwall.
No need for ear protection tonight for this acoustic evening, Michael, Ralph Küker, and drummer Silas Benz would be unplugged, using Matt's road worn acoustic guitars, whilst Lukas Steinmeyer, would have his bass down low. Daliah was at hand to step in now and then, and add her rich voice to proceedings.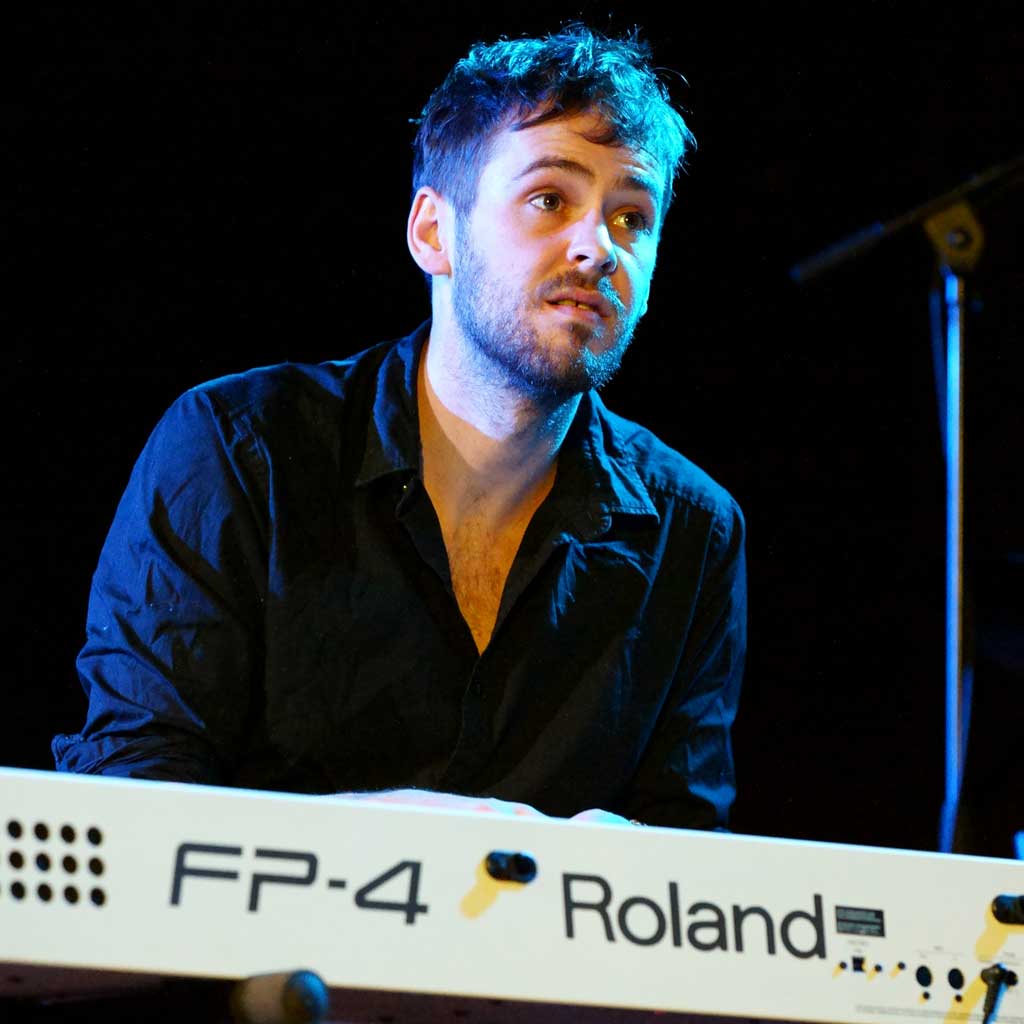 First up, Matt warmed us up with a few old songs from his library, starting off with 'No Where is Home', sat in the glow of a few candles, and a side lamp. A tasty little song, intrigued the gathered faithful, 'One Of The Three', my humble interpretation is of a woman, used to the clubs and night life, now with child, and presumably hubbie, she has become, 'One Of The Three', one for Matt to revisit maybe in the future. Enough of Matt, we know what he can do, lets give space to Michael's band.
Ralph is not usually in the line up, but he is part of the Matt Woosey Band, and has worked with Michael in the past, so a shoe in really, and a good fit. They set the subdued rhythm for the title track of their 2nd album, 'A Little faith', Silas was on brushes, Lukas, his bass wound back, and the twin guitars of Michael and Ralph. Daliah with supporting vocals, made for a perfect blend in the homely ambience of The Pavillions. A mild evening it may have been, but rhythm turned bluesy signalling the onset of, 'Stormy Weather'. It slinked out beautifully, Michael's vocal pitch, perfect for the darkened skies, working so well in its acoustic form, Ralph adding a lovely lead out, to a lovely song. I must compare these with the full on electric versions on the album.
Daliah chorused, "no matter who I see", as the band drift gently through, 'Think Of You', a song lost in the regret of a love lost.
The songs are nicely written with meaningful lyrics, Michael takes credit for that, and I can't help feeling, that in this acoustic form, they seem so fitting.
Michael Oertel and his band, moved into familiar ground, with a nice rendition of, 'Dancing In The Moonlight', before opening a tin of, Canned Heat, soon to be, 'On The Road Again' back to Germany. Unlike Matt's, F/mac, we had Peter Green, and 'I Loved Another Woman', with its irresistible groove.
The band closed the evening with a slow, soulful song from their, A Little Faith album, 'You Choose'. I've yet to listen through the recording, but if this evening is anything to go by, I can only suggest, checking out the website,
http://michaeloertelmusic.de/music where you can listen to some of their music.
By Graham Munn