Auditions are complete for a new, locally inspired, theatre show about dementia by Arts Uplift CIC, called 'Navigating Margaret'.
Eighty people applied and auditioned at the Midlands Arts Centre with the producer Jenny Davis and international director Helen Tennison who said "I was really impressed by the range of local actors who applied, and was struck by how many had personal experiences of dementia in their family. It was a tough day selecting those that would make the cast, because the calibre was so high."
Birmingham based Morgan Philpott, who has been treading the boards in well-know midlands venues such as Birmingham Rep and Northampton Theatre Royal, will play Margaret's son. Margaret herself will be played by Illona Linthwaite, a veteran theatre actress who has performed at The Arcola, Lyric Hammersmith, Playhouse Theatre, Southwark Playhouse, Young Vic, National and RSC Theatre Companies.
Emerging actors, Will Husbands, Eliza Thompson and Maya Waghorn, have been plucked from the University of Worcester and University of Birmingham and there was also a huge amount of interest amongst local children and young people in auditioning for the roles of young Margaret and her 7 siblings getting into mischief in the 1960s. Casting workshops took place at Malvern Town Football Club and at Malvern Cube in Januar.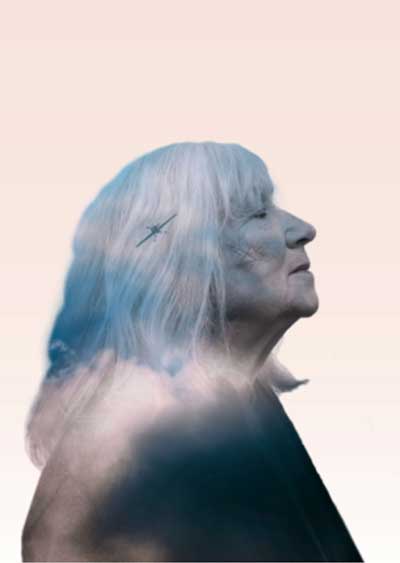 When Lucy Collins, 11, was told she had been cast as the young Margaret, she said, "I can't believe it, are you sure?". And another young actor, Mackenzie Carwardine, 7, said, "When I found out I had been cast, I squealed with delight". Mum Kim added, "It was a proper squeal too, with some hopping up and down. She has been absolutely buzzing since."
Based on real-life stories gathered from Arts Uplift's successful Suitcase Stories project in partnership with Museums Worcestershire, Navigating Margaret, is an exciting theatre production about a Worcestershire woman's journey through dementia and a celebration of her life. Once a quick-witted female pilot, Margaret is getting increasingly forgetful and erratic, so her son Graham encourages her to get a diagnosis. A familiar story perhaps, but Margaret's ensuing journey through stages of dementia is anything but pedestrian. The action flashes back and forth between her family struggling to cope with her gradual changes and the tangled memories of her earlier life. Her 1950's childhood in her family's hairdressers, working at the carpet factory, courting Charlie at tea dances, and becoming one of the first airwomen in Worcestershire. The script was developed as a Research and Development project through the first lockdown with funding from Arts Council England.
The production will be performed at Malvern Cube in Worcestershire for 3 shows ONLY, Friday 24th March at 7pm, Saturday 25 March 2023 at 2pm (relaxed performance) and 7pm. Each show will be BSL signed. For tickets visit malverncube.com and for further info visit http://www.artsuplift.co.uk/suitcase-stories-the-play-malvern/