History of the legendary ocean liner
From her conception to her premature demise, Titanic has become the most famous ocean liner in the world. In Titanic: Honour & Glory see a fascinating collection of rare Titanic and White Star Line artefacts in addition to magnificent props and costumes from the 1997 James Cameron film, Titanic. Discover the story of Titanic through real artefacts and personal stories, from Worcestershire, experience the grandeur of transatlantic travel and step back into the gilded age as you view awe-inspiring examples of the ship's luxurious interior fittings.
Voted one of the top five exhibitions in the United Kingdom by The Times, Titanic: Honour & Glory will explore her story, and those of her sister ships and their owners, the White Star Line, as well as revealing the local links of some of its passengers. Titanic: Honour & Glory gathers together an unrivalled collection of genuine and rare artefacts from the Titanic and her sister ships.
Highlights include: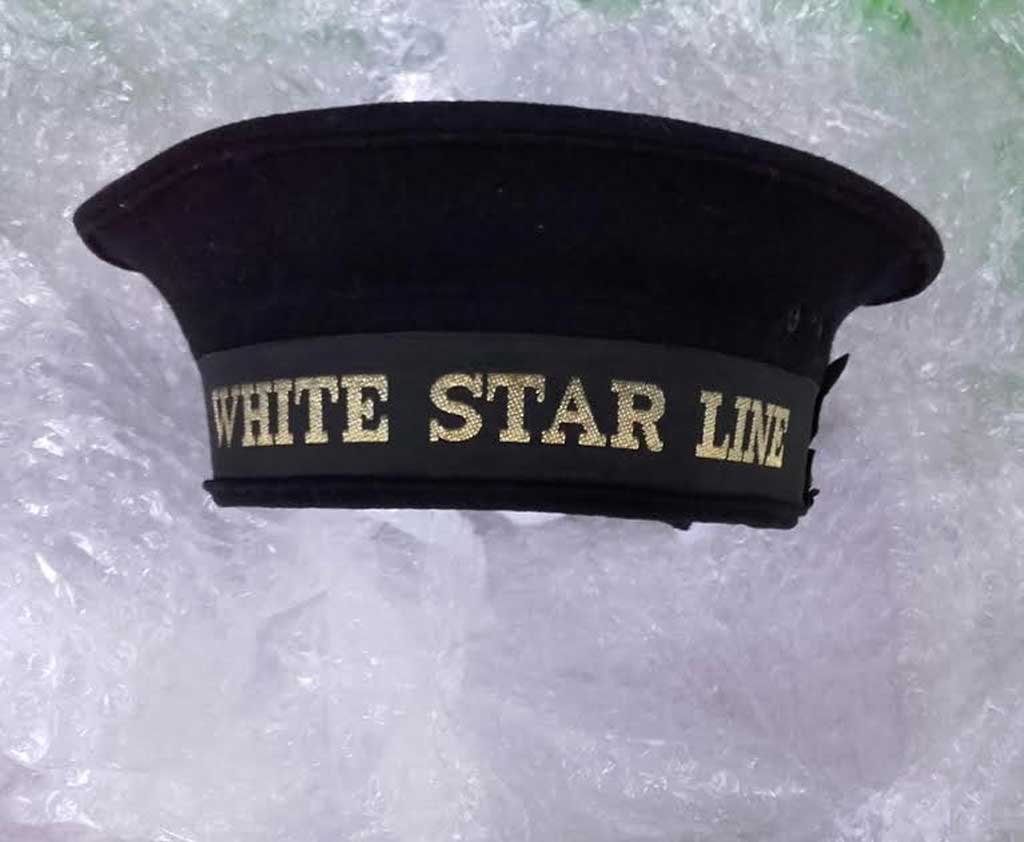 Beautiful china dinner plates upon which the first meals were served aboard Titanic
A nameplate from one of Titanic's lifeboats
Rare examples of in memoriam tributes made in the aftermath of the sinking, including Titanic relief fund cheques, which were given to support the families of those who were lost
Glimpses of the liner's sumptuous interior and the luxury passengers enjoyed aboard a White Star liner through rare examples from her sister ships, Olympic and Britannic
A selection of props from the film Titanic including some of the dresses worn by Kate Winslet and the dazzling 'heart of the ocean' necklace.
The exhibition's showing at Worcester City Art Gallery and Museum will also feature a moving display about the Worcestershire connections to the sinking of the Titanic. These were Francis David Millet, who was part of a group of artists based at Broadway in Worcestershire. Leopold Weisz, who studied at the Bromsgrove Guild of Art, where he met and married his wife, Mathilde. ​Henry John Spinner who was born in 1880 in Arboretum, Worcester and later lived in Claines, Worcester. Samuel Hemming a member of the crew, a lamp trimmer, and when he signed on gave his place of birth as Worcester. Ellen Walker who lived in Worcester, was conceived on the Titanic, daughter of passengers Kate Phillips and Henry Samuel Morley. These stories will add a moving personal resonance to the exhibition for local residents.
​The exhibition will also include a letter on loan from Worcestershire Archive and Archelogy Service, written by first class passenger Frank Millet onboard the RMS Titanic dated the day before the boat sank. Frank, an American painter, sculptor and writer had written to Alfred Parsons, a painter and illustrator who lived in Broadway, Worcestershire with some wonderful descriptions of the ship and his fellow passengers.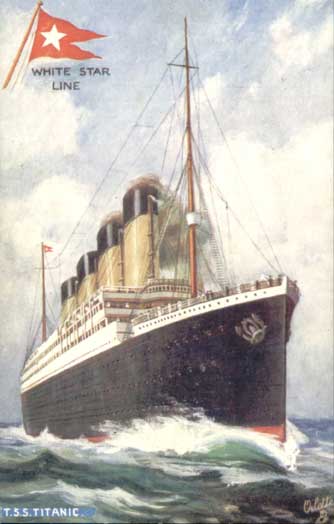 The exhibition will be supported by an extensive range of themed events including a series of talks, an 'On Board the Titanic Trail' available every day, and special events recreating life aboard the Edwardian passenger liner, which will give visitors the chance to meet some of the characters who were aboard as they tell their stories of that fateful night, along with hands-on activities like sending a telegram, recreating the famous shot of Kate Winslet and Leonardo DiCaprio on the deck of the ship in a specially designed selfie station, and a talk by John Hodges, author of Titanic and resident of Worcester.
Titanic: Honour & Glory comes to Worcester City Art Gallery & Museum from Titanic Honour & Glory Limited, a private company founded by Sean Szmalc, historian and lifelong Titanic collector. Sean is delighted to be bringing his unique collection to Worcester saying: "This diverse exhibition appeals to so many people from all age groups. With this exhibition we aim to increase the knowledge of Titanic's history and that of her sister ships and the White Star Line, which owned and operated many of the finest liners ever to sail the high seas. Each visitor will experience what it was like to have been aboard Titanic, the opulence, luxury and the ultimate survival during the tragedy. The exhibition will take you on a genuine voyage of discovery."
Deborah Fox, Senior Curator with Museums Worcestershire says: "The Titanic disaster has such a powerful, enduring hold on the imagination we are expecting this exhibition to be a big draw over the summer. The stories of Worcestershire residents who were on board the Titanic make this even more poignant. We look forward to welcoming visitors who are fascinated by this story as well as to welcoming visitors back safely to the Art Gallery & Museum as we reopen to the public following the national lockdown."
The exhibition is free and runs until 11 September more information can be found here: www.museumsworcestershire.org.uk.
Please note that social distancing measures will continue to be in place and we will be managing visitor numbers, reminding visitors to remain socially distant and to wear a face mask for a safe and happy visit.