An organic pairing has been taking place recently between a much loved Worcester garden centre and a renowned street artist influenced by decorative Art Nouveau flora. The beautiful botanically inspired mural was brought to life last week from street artist and designer Phill Blake (Philth). The giant mural, commissioned by St Peters Garden Centre in partnership with Worcester Paint Festival is a 6 x 12 meter, botanical wall set in the garden centres Potting Shed Restaurant.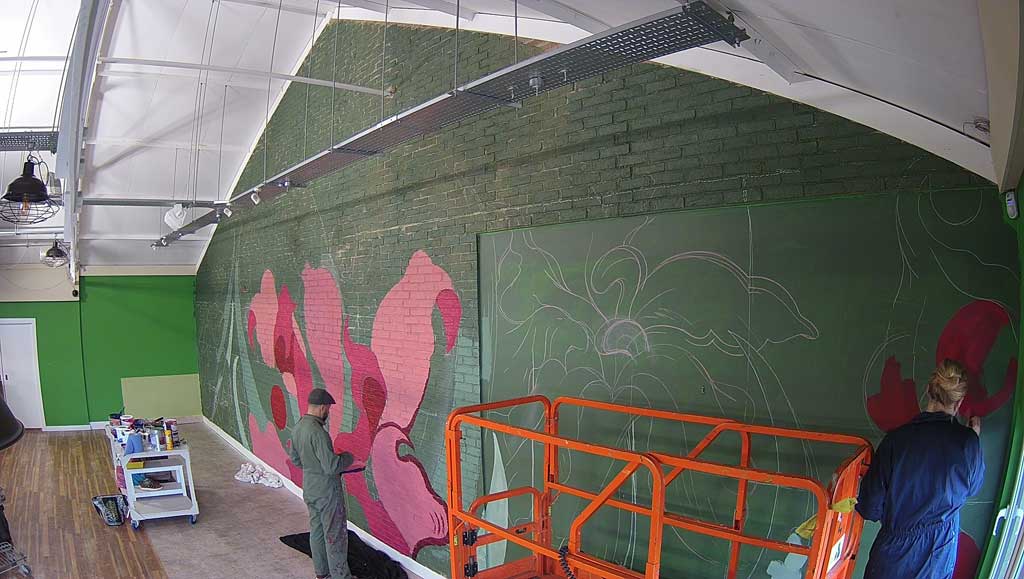 Phill Blake is an artist currently residing in the Oxfordshire countryside. He takes inspiration from the natural beauty of his surroundings to create a variety of works for various private and public commissions. Working with a range of mediums his work can be seen as large scale murals across the UK as well as drawings, paintings and print.
Phill said " Perfect location and hosts, I'm really going to miss the coffee!".
Worcester Paint Festival (WPF) is a brand new event for September 18th and 19th this year bringing renowned street/graffiti artists and local/emerging artists to paint outdoor murals around the city.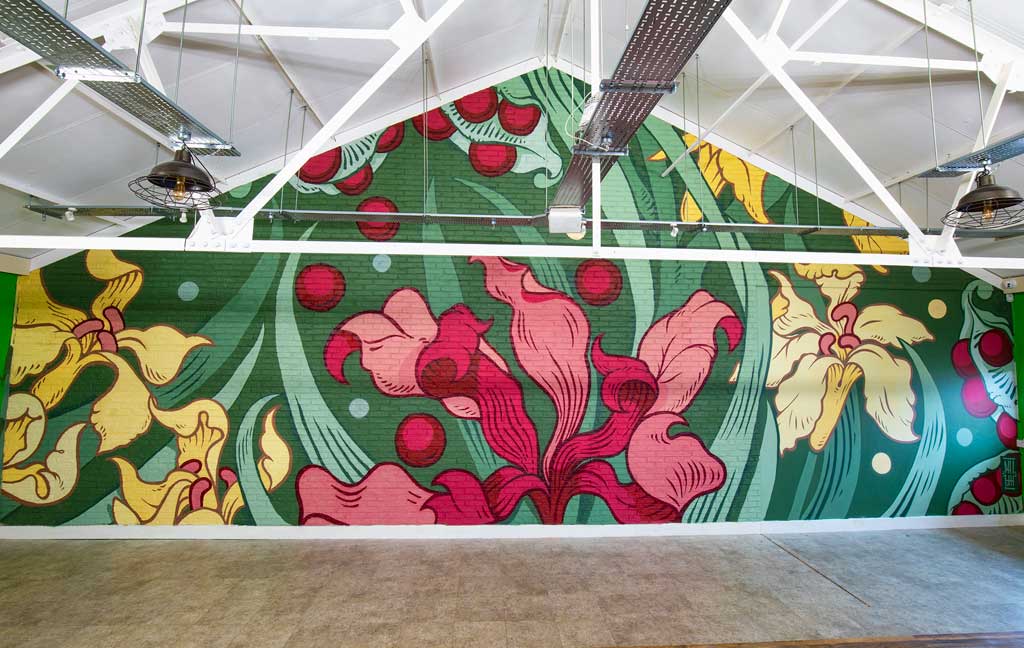 WPF has been involved with several murals ahead of the main event that you may have seen popping up, including St Pauls Street, Lowesmoor and Sansome Walk.
St Peter's Garden Centre Director Will Blake said "I am so excited about unveiling this incredible piece of art for our customers to see and enjoy. We were hoping to be a part of WPF in 2020, but obviously it was cancelled due to the pandemic.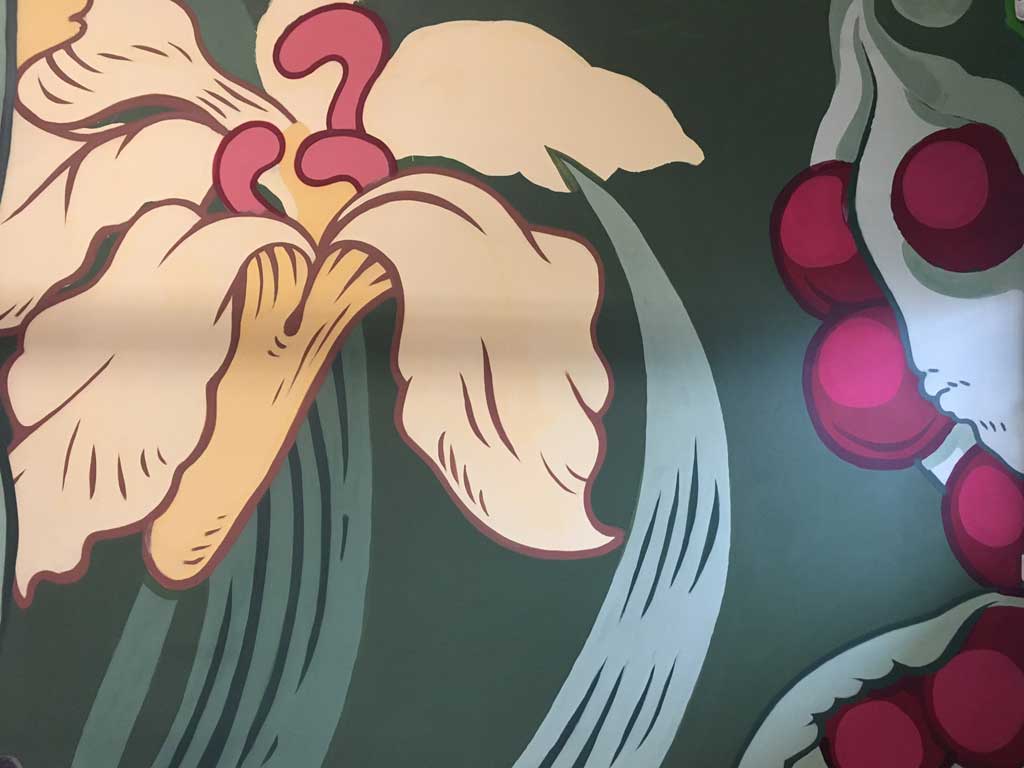 It seemed like the right idea to commission our own piece in the meantime, and I jumped at the chance to make this happen with one of Phill's designs. I hope you all enjoy it and we look forward to WPF this year".
Kate Cox, WPF Director said "I've been an admirer of Phill's work for some time now and it was fantastic to get him along to St Peters Garden Centre, totally fitting in with the natural elements of the centre. You'll see him at the festival in September".
You can view the mural when the Potting Shed Restaurant reopens for take-aways on 12th April (and Government allowing, indoors in May) and check out Phill's work online.
Worcester Paint Festival is looking for walls all the time so do get in touch with Kate if you have one you want sprucing up with an amazing mural!

Find out more