Marrs Bar, Worcester 27th November 2021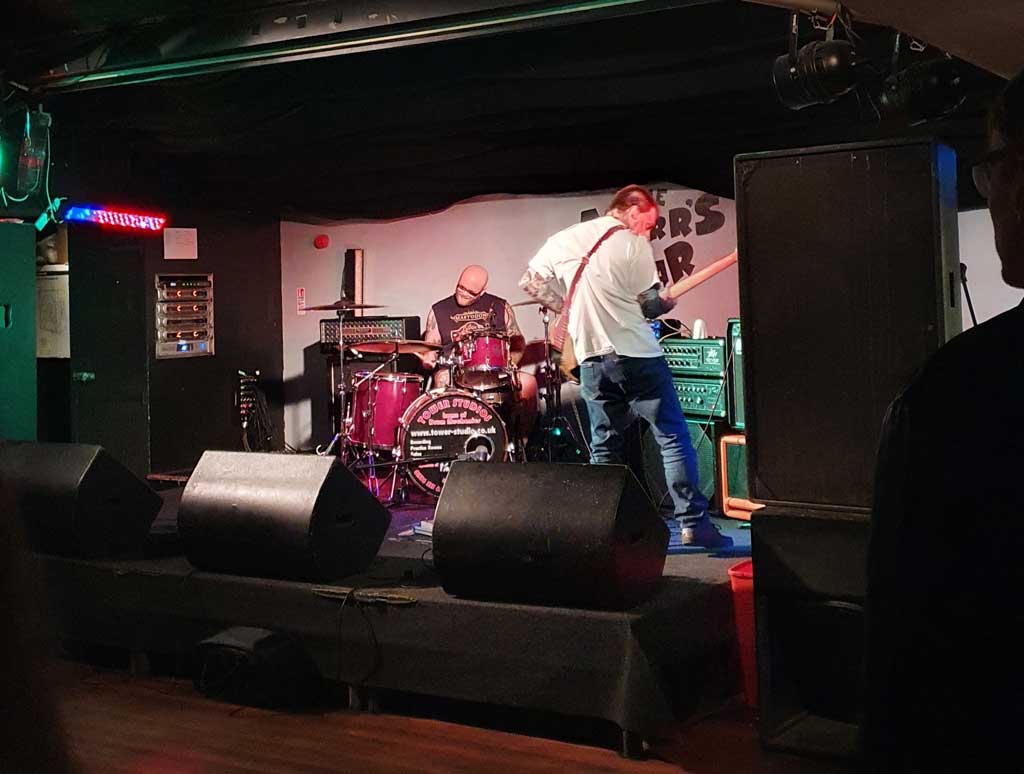 With Worcester's much-missed Marrs Bar reopening a couple of months ago after an extended hiatus, the prospect of more gigs was tantalising. When the announcement that local promoters Uncover and Surprise Attacks—each of which has brought us plenty of great live music events before—were teaming up to bring a night of alt-rock to the Marrs Bar's iconic dancefloor, getting hold of a ticket was a no-brainer.
While a chance to host some of the best local bands in the game right now would have alone been an excellent reason to put the night on, money raised went to an even worthier cause—the West Mercia Rape and Sexual Abuse Support Centre (WMRSASC).
The charity, which offers vital support for survivors of sexual abuse, assault, and harassment, has faced financial difficulties for a while now and even had to stop taking on new referrals this summer. The waiting list has thankfully reopened very recently, although donations are still essential for the charity to continue its essential work.
Kicking off the night was solo singer-songwriter Ruben Seabright, a familiar face on the Worcester scene who can always be counted on to deliver a crowd-pleasing set. Ruben's grunge-inspired acoustic rock was the ideal introduction, with his resounding tones and impassioned cries proving he doesn't need a full band to sound like a force of nature.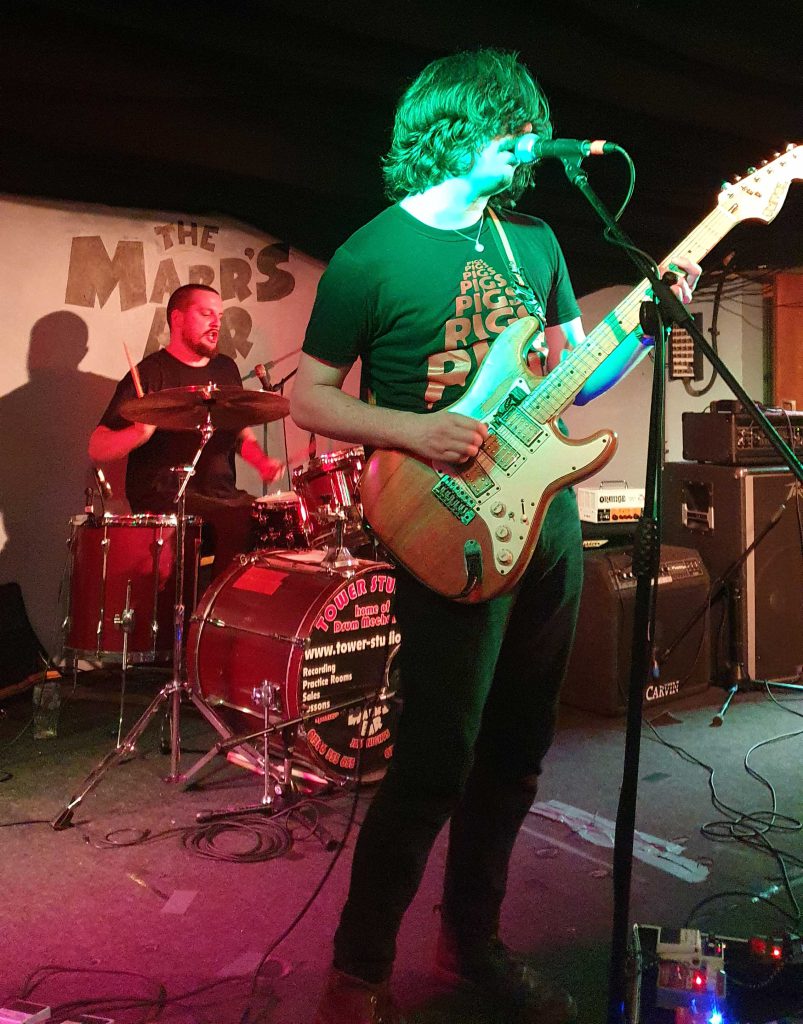 Next up came instrumental rock duo MUKOW, who also managed to make a racket in the best way with only bass and drums. After releasing EP Standard Misanthropy way back in January, the duo didn't get to play live until the summer. Despite this, they sounded tight, confident, and highly accomplished, offering a slice of gloriously vicious noise.
Gloucestershire five-piece Blood Uncle grabbed the momentum created by the previous two acts and ran with it, blasting a set of hardcore punk reminiscent of bands like Gallows and Black Flag. With brooding bass and chainsaw guitar squalls, Blood Uncle got the mosh pits started before ending in a punishing, scorched-earth crescendo.
The penultimate act of the night was Worcester's own Hipflask Virgins, another alt-rock duo. Like MUKOW, Hipflask Virgins know when to use a touch of pedalboard wizardry to add texture to a meaty riff. Hooks were in no short supply, from the live debut of recent single "Dutch Courage" to tracks like "Thumbs Up" which have become familiar tunes on the local circuit.
Headlining the night were Worcester trio Zilch (stylised "Zilch."), who first approached Uncover and Surprise Attacks with the idea for a fundraiser for WMRSASC. Like Hipflask Virgins, Zilch also debuted their latest single, in this case called "Calling All Creeps". Zilch's brand of energetic, high-tempo grunge-rock has won them plenty of followers in the local area and beyond, and their performance this night was sure to have won over some new converts too. Ending the set—and the night—with a full-on headbanging sesh from the crowd, the trio delivered a fitting end to a night of great rock music.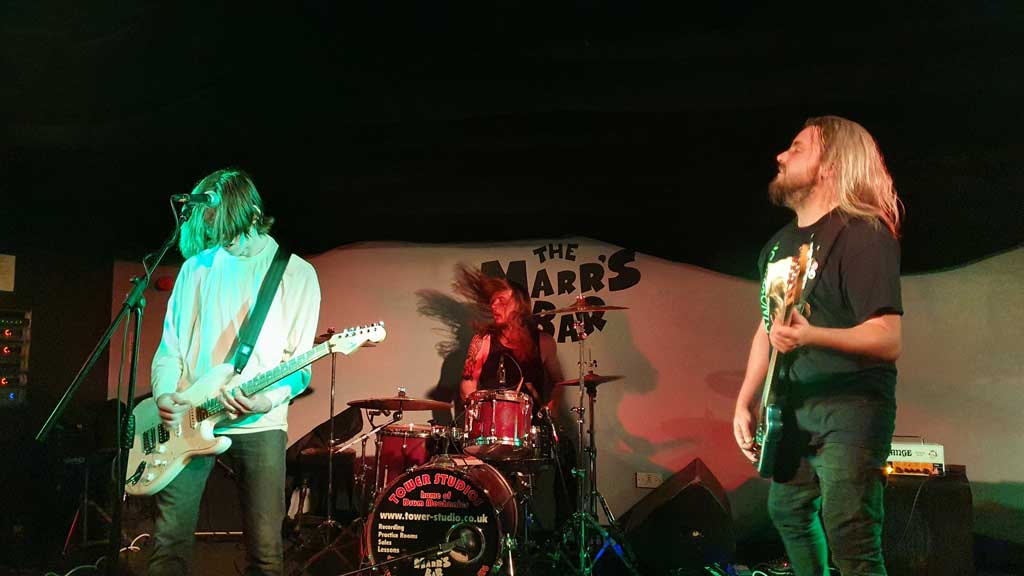 Aside from the fantastic performance from all of the acts, the sound quality was excellent throughout the night, reminding us why The Marrs Bar is such a well-loved spot. Not only was the night a huge success musically, but it also managed to raise over £1500 for WMRSASC!
WMRSASC relies on donations in order to provide crucial support to survivors and their loved ones. To donate, click here.
WMRSASC is open on Mondays (6pm to 8pm), Tuesdays (1pm to 5pm), Thursdays (6pm to 8pm), and Fridays (10am to 2pm) and can be contacted on 03456 461188.
By: Dan Knight
Find out more