Live and partying at the Old Con Club!
Arriving just as the support act Liberty Artillery concluded (apologies!) the atmosphere at the Old Con Club was charged, the thrill of seeing the band in hometown Malvern, brought an enthusiastic crowd.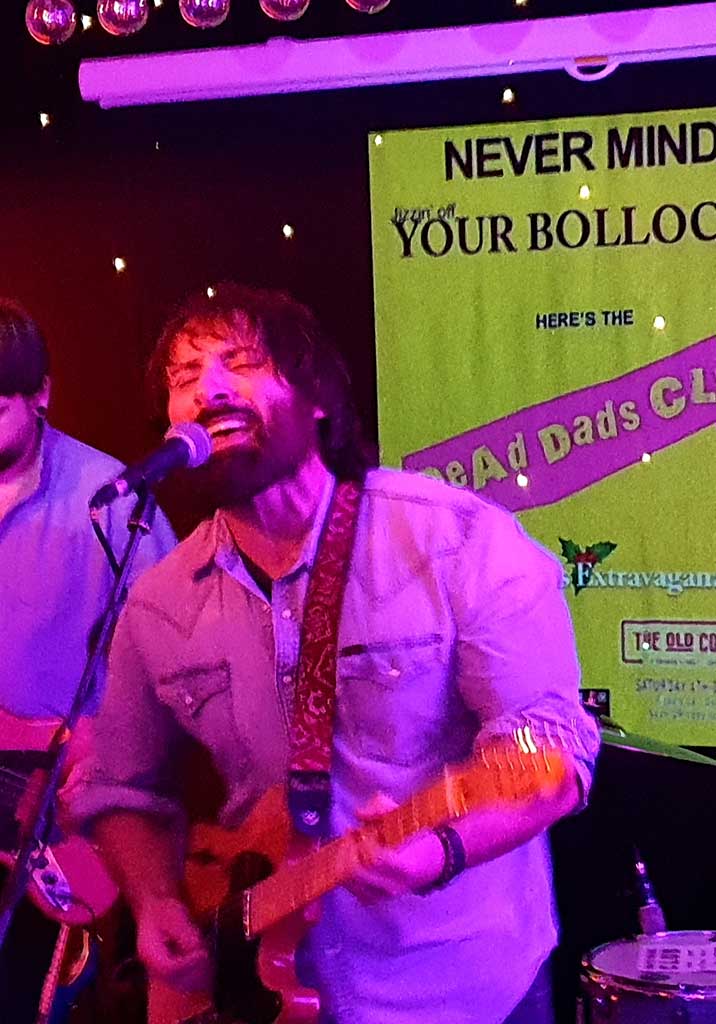 Front man Lee Richardson is a competent crowd worker, he draws in the audience, physically encouraging them to 'come closer I want to see you!' and injecting banter between songs, engaging and naming from the dancing crowd at the front. There are threads of legends within the songs and performance, I detect Neil Young and Stereophonics, there is a meeting of rock, punk and retro beats, crafted elements that help the band appeal to a widely varied fan base. There were times when the volume became too loud for the room sometimes losing the nuances of the set, which their acoustic gigs do not struggle with, not allowing the subtleties and of their craft to really be revealed, DDC have an ability to generate oscillating moods, seemingly free jam them tightly return with harmonised melody.
Admittedly having evolved through some serious band changes these past 2 years, Dead Dad's Club remains in memoriam, with a line up of Lee Richardson (vocals/rhythm guitar), Jim Smith (backing vocals and base), Ian Rae (lead guitar) and Ian Smith (drums), old songs from previous line ups are included and the crowd joined enthusiastically with Alligator Out and Party. Must be Crazy was a brilliant choice of an encore, an uplifting ballad which got the room bouncing.
However you experience Dead Dad's Club they are worth checking out, their ability to entertain always seems to leave the crowd planning a return!
The Old Con Club is establishing itself as a great stage for known and upcoming acts alike, alternate Sundays provide a showcase of talent at Chewies Open Mic Night and weekly events are hosted by the welcoming presence of Joe Warriner, check out their websites for further details.
By: Juliet Mootz
Find out more