Woo Fest 2021 is free to view with no tickets required but will run in a comic relief style with donation options in aid of St Richards hospice.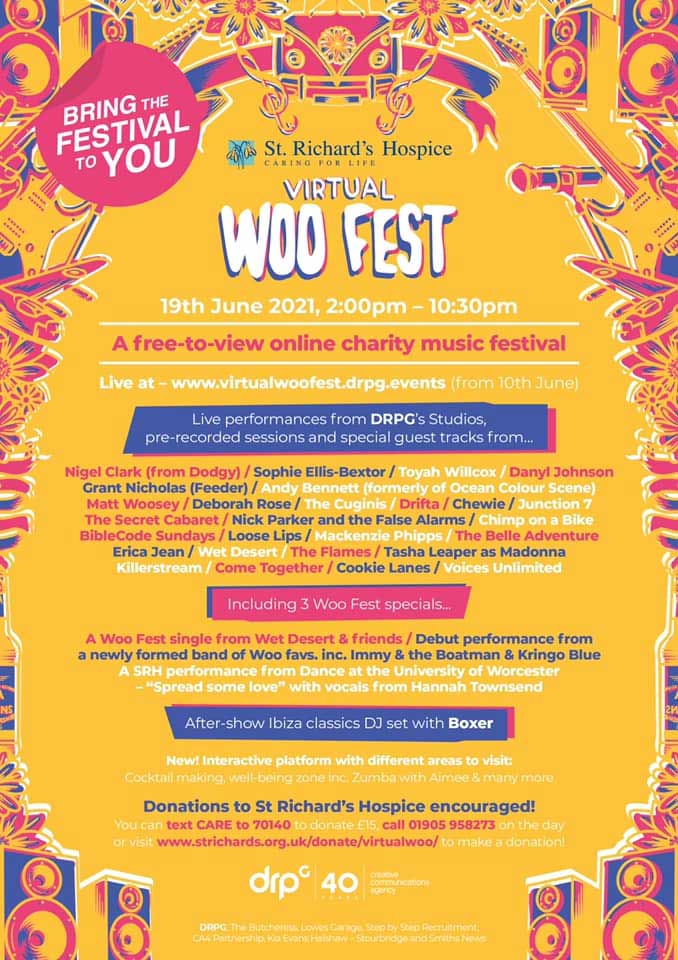 They have a packed day of great music planned on the 19th of June with a mix of pre-recorded sessions, guest tracks and even more live music from 2 of the awesome studios at DRPG.
Virtual Woo Fest is free to watch! And this year includes other interactive areas you can view at your leisure such as well-being, Zumba with Aimee and cocktail making. They also have a really exciting single launch of a very well-known classic that will be aired for the first time at the beginning of virtual Woo Fest.
Let's hope for an incredible day of music as all acts are performing for free to support St Richard's Hospice, Worcester on Sat 19th June 2021, 2pm.
Donations to St Richard's Hospice welcome and encouraged.
Find out more