Worcester Festival
12th – 28th August 2023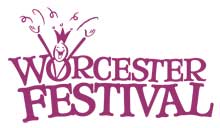 The Worcester Festival is now accepting event submissions for this year's Summer of Fun! Organisations with a WR postcode are encouraged to get involved and register any event happening between August 12th and 28th, 2023. The Festival welcomes events of any size or type, from a special football match to a Worcester Festival pub quiz, workshops to teach new skills, or even a show. Registering your event is free of charge and it will be published on the Festival website and event guide where you can use the submission form or email the information directly to marketing@worcesterfestival.co.uk.
The deadline for event submission is May 19th, 2023. If you choose to email your information, please make sure to include the date, time, location, price, booking information, description, and event name you'd like to appear in the brochure.
If you are a local business, you can also help the Festival by donating prizes for their competitions, which run for 17 days. Anything from gift vouchers to produce is appreciated, and in exchange, the Festival can offer free advertising space at the event. Contact the Marketing Manager, Hannah, at marketing@worcesterfestival.co.uk if you'd like to donate a prize.
In addition to events, The Worcester Festival Food Guide is returning this year. Local hospitality businesses with a WR postcode can offer a special dish or menu exclusively for the Festival, and it's completely free to register. The guide will be free to the public. If you're a hospitality business that wants to get involved, email marketing@worcesterfestival.co.uk for more information. The Festival organisers are looking forward to another successful year after last year's triumph!
If you want to get involved in the Festival but are not sure how or would like more information, please don't hesitate to contact Chris Jaeger, Festival Director – chris@worcesterfestival.co.uk.