Bozza meets Chris from Carnival Records, Malvern
Back in the day, I could actually smell my way to an independant record shop. I'd arrive in an unfamiliar town, skip past Boots, try my luck down an alley, and the scent of deep groove vinyl and mildly damp carpet would bring me right to the poster-clad door.
These days a sat nav on a phone would suffice, but you know where this story is going. The expiration of bricks and mortar shopping and decline of physical entertainment media is well documented. Sadly, the likelihood that any given town now has even one record shop, has diminished.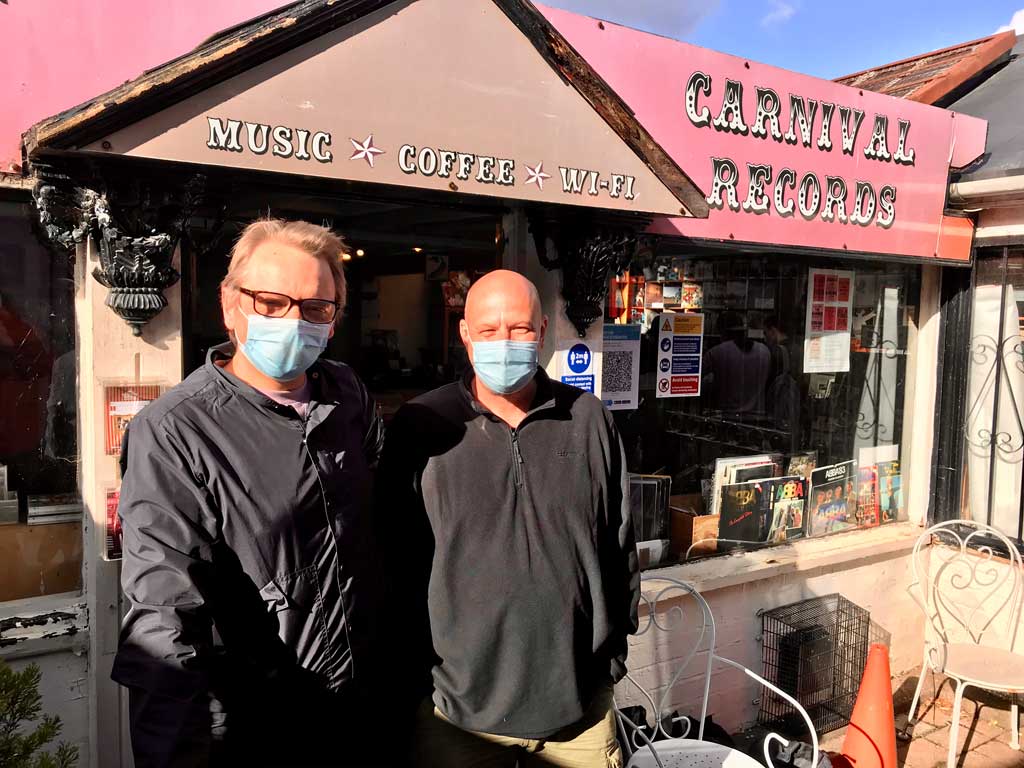 The curse upon our record stores is the disappearance of a social hub, a yoof heartbeat, an alternative cultural citadel – it is genuinely devastating. However, for Malvern there is good…no, 'Great' news. For the past 8 years, Carnival Records (down an alley, just past boots) not only thrives commercially but has become a community nucleus for this quirky, creative Victorian town.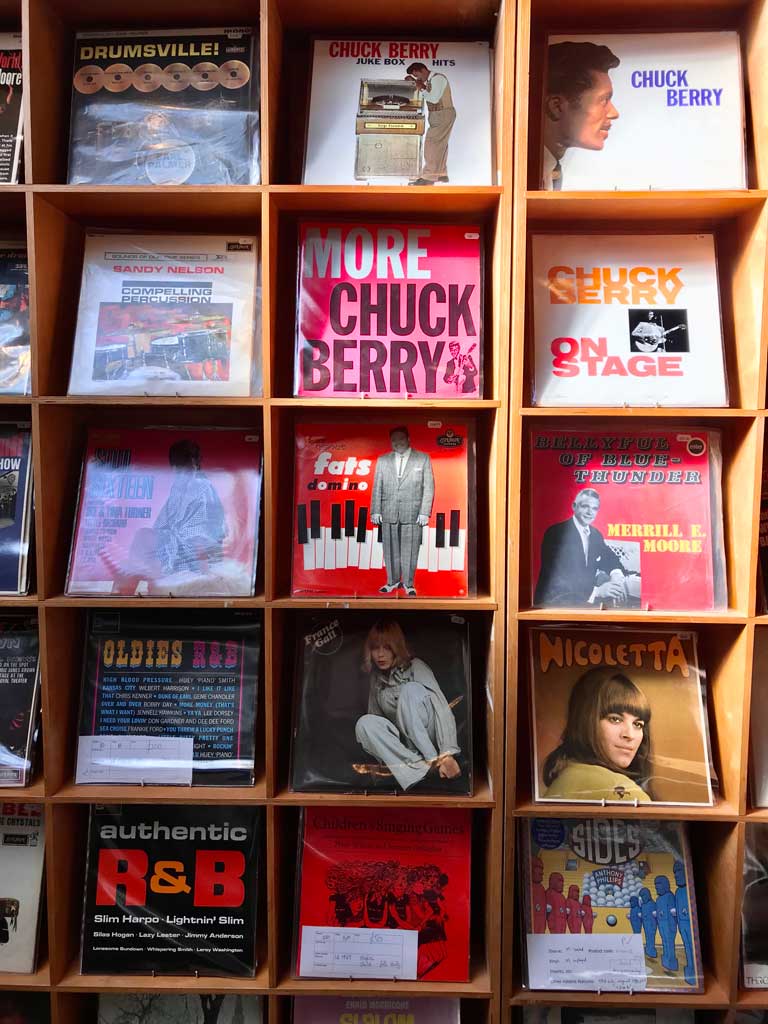 In some ways, it's no surprise from the area that brought you Haile Selassie, Cherry Red, Elgar, Castlemorton Rave, Nigel Kennedy, The Winter Gardens, and Cher Lloyd. Friendly, well stocked, and beautifully presented, their strategy is to be as flexible as possible to the ever-changing trends in music buying.
"Music formats are so fragmented right now. Each generation has a different platform, but the physical multisensory vinyl we have here, seems to unify everyone." Say's owner, Chris Heard.
Chris should know, he has been a record dealer for a few years, having run a shop in Leicester in the 90s, traded at fairs and markets, and also had a stint reissuing classic folk albums on heavyweight vinyl.
His love of the black stuff is clear to see in the shop. Everything is well curated. Mainstream and leftfield artists cutting across subgenres and eras. As well as the high quality new, used and rare vinyl, there's a bargain section where occasionally, Chris buries a vintage (and valuable) treasure just for fun. The shop also sells niche CDs, cassettes, box sets and books, and has a brilliant retro Hifi gear section stocking vintage brands like Rotel, Marrantz, Pioneer and NAD.
"We are really proud about being diverse, and making this place a community hub by supporting local artists, hosting events and quizzes. We have lots of local friends, characters, and weirdos here, we even get celebs visit us."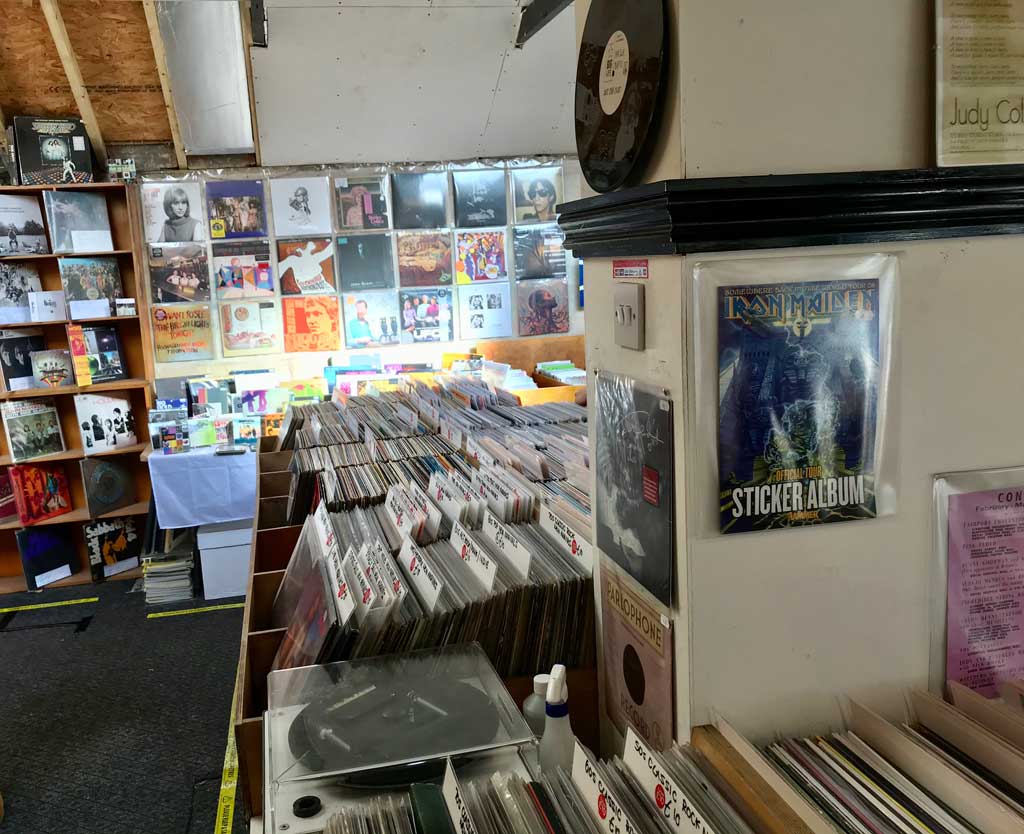 Ade Edmondson, Stewart Lee, Robert Plant, Andrew Lloyd Webber, even Harry Shearer who played Derek Smalls in Spinal Tap have all been known to drop by ( a fuller list features on their website) and the Guardian once described Carnival as one of the best 10 indie record shops in the world.
"As I've said, we've had to remain flexible to the changing tide of music retail. Lockdown forced our hand to launch our website this year, and we were also one of the first shops to open during Covid. It's been lovely to see people come out of their shell, socialising and doing what they love, oh and for them to see us doing what we love too."
Carnival Records is at 83 Church Street, Great Malvern, WR14 2AE. Find out more on the Carnival Records website.